A New, Fundamental Solution to Resolve and Prevent Stress and Emotional Pain - at its Source Within Hours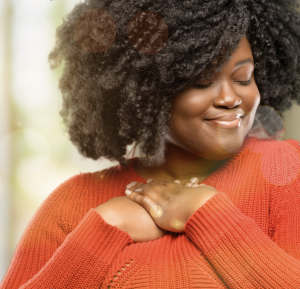 Power Thinking is the key to taking control over your own happiness, peace of mind and success in life.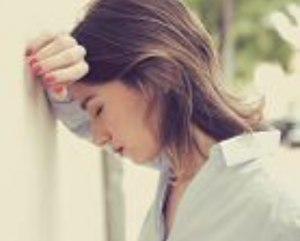 It's time to stop the emotional suffering so many people are experiencing, fast and at its source.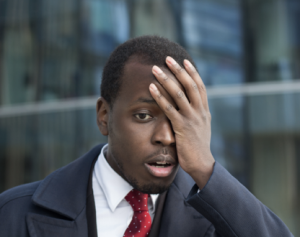 Stress and emotional pain is a "people" issue and effects both men and women. It is critical to address the suffering at its source, fast (within hours, literally).
ST. LOUIS, MISSOURI, UNITED STATES, September 21, 2023 /
EINPresswire.com
/ -- With the state of our society today and people suffering from personal, business and societal stressors, Conscious Activation™ International is proud to announce the introduction of Power Thinking™. It is a revolutionary, online program that provides people with the ability to resolve and prevent their own stress and emotional suffering, within hours.
While many modalities have existed for decades, even centuries, attempting to provide people with relief, statistics verify that none have provided a global, foundational solution.
Within the last year, the American Psychological Association reported
that for U.S. adults:
- 27% are so stressed they cannot function
- 76% have experienced health impacts due to stress in the prior month
Many studies show the toll it is taking on mental health in people's personal lives, businesses and society.
Power Thinking was designed to address the root cause of emotional suffering, and provide a fast, effective and readily available solution. It can work for people who need relief from:
- Sexual assault
- Child abuse
- Grief
- Discrimination
- PTSD
- Employee problems
- Negative self-talk
- Communication and relationship issues
- Thoughts of hopelessness or suicide
- Other challenges or traumas
Power Thinking can effectively address this vast number of issues because it gets to the scientific root cause of stress and emotional suffering - people's "thinking." A thought comes first, which then leads to our emotions, communication and behavior. Understanding how and why we think the way we do becomes critical to resolving and preventing them, individually and collectively.
Yet
science has proven that people have literally no conscious control
over their own thinking at least 95% of the time. Their preconditioned subconscious has most of the power, leading to their automatic, and most often, negative reactions. The National Science Foundation reports that, on average, 80% of people's thoughts are negative and 95% are repetitive.
It helps explain the unrelenting stress, anxiety and depression being experienced in today's world, and the negative impact it is having on our society. This includes childhood trauma, cycles of abuse, drug and alcohol abuse, bullying, gun violence and suicide.
Through its online videos and journal activities, Power Thinking delivers the fundamental, scientific knowledge and specific, step-by-step process so people can experience the relief they so desperately want.
The program's creator, Dr. Susanne Cohen, presents Power Thinking with such simplicity, virtually anyone can understand how and why they think the way they do, and how and why they experience their own version of stress and emotional pain. She then guides them down a step-by-step path so they can reclaim their conscious power and control to resolve and prevent their own suffering.
Out of a commitment to making a positive and powerful difference for individuals and our society, this innovative program is being introduced at a cost affordable for most, under $150, and includes a 30-day, unconditional, 100% money back guarantee.
Power Thinking has been endorsed by numerous mental health, grief, leadership development and business professionals, along with many clients who have finally gained relief they never believed possible:
Dr. Conor Hogan, Neuro-Socio Psychologist:
"Power Thinking is a brilliant, comprehensive, science-based program that guides people to change their fundamental thinking in the best possible way - from negative to positive, failure to success, and self-sabotage to productivity.  I'm unaware of any other program as wide ranging that provides all of these core benefits. It's a huge breakthrough in this area and is skillfully presented by its creator, Dr. Susanne Cohen. I truly believe that Power Thinking will have an even bigger impact on many of our societal issues because the root cause of these challenges lies in people's thinking."
Barbara Rubel, Renowned Complicated Grief and Resilience Expert:
"Dr. Susanne took a very complex, scientific subject and transformed it into an easy to understand and easy to watch video format. I was very impressed that the program is grounded in science and uses evidence-based techniques.  Her commitment to contributing to people's lives in a significant and affordable way is inspiring."
Maria Miskovic, Mental Health Practitioner:
"Power Thinking is a preventative measure. The sooner you can start it, the better. I think it has the opportunity to impact people who are leading up to a suicide path. You're able to develop different coping skills that a lot of people who are suicidal or chronically depressed or chronically anxious [don't have]. Power thinking itself is really the way to prevent the demise of those illnesses."
Tamara Salem, Nurse:
"Prior to Power Thinking I would say the level of suffering I carried around with me every day was probably a ten out of ten. Unfortunately I was raped. I've tried different behavioral therapies to help me through it. But nothing ever really stuck. Instead, it was just reliving the nightmare over and over again. Power Thinking actually gave me the ability to talk about it and learn from it and forgive myself for it. When you're able to get over the past and actually come out stronger, you're healed from it. 
Chris Mayfield, leadership development expert and best-selling author of "Xponential Leadership":
"Power Thinking, in my opinion, is a skill that every leader must have. There's enough pain in our lives without making things harder than it needs to be. So stop, get that Power Thinking skill and start moving forward with less struggle and less chaos. It's just that simple."
Coach Elvin McFarlin, Veteran, Non-Profit Executive Director and Track Coach:
"I believe Power Thinking is the solution to systemic racism and the critical race theory debate. It has been a Godsend to me, and I believe it is going to change the world. There is nothing else like it." 
Click here to learn more about Power Thinking:
-A global, foundational solution to the stress that is stealing people's joy
-Support for the resolution of some of our society's greatest challenges
It is time for people to resolve and prevent their own emotional suffering and design a future of their choice.
For media inquiries, please contact Media@ConsciousActivation.com
Dr. Susanne Cohen
Conscious Activation International
drcohen@consciousactivation.com
POWER THINKING, RESOLVE AND PREVENT YOUR OWN STRESS AND EMOTIONAL PAIN