'2023 KM Chart Year-end Awards' is Coming Soon: Offline Event Slated for Next Year's First Half
SEOUL, KOREA, Sept. 21, 2023 (GLOBE NEWSWIRE) -- KM Chart and Doohub (MY1PICK) representatives are appointed as co-chairs of the KM Chart Awards Organizing Committee.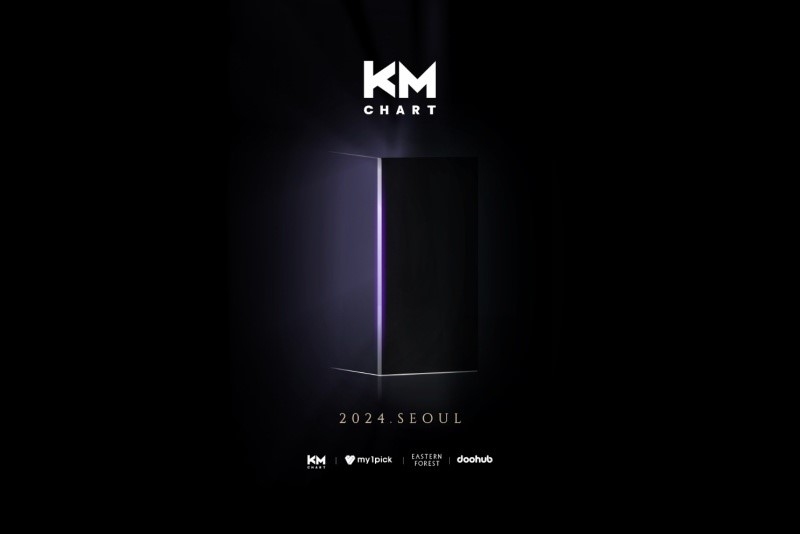 Recently, the global standard K-POP chart, 'KM Chart', has announced plans to host the '2023 KM Chart Year-end Awards (official title TBD)', heightening expectations among K-POP fans both domestically and internationally.
Created hand in hand with fans, the 'KM Chart' is a fair and reliable K-POP chart that captures the global K-POP trends by collecting and analyzing accurate metadata via Korea's top fandom platform, 'MY1PICK' (operated by Doohub).
According to the KM Chart, the awards event aims to gather K-POP artists ranked in the monthly charts throughout 2023 to recognize the most popular figure. With a format that invites various social strata and fans, it seeks to create new culture and trends as a leading entity in the K-POP industry, aspiring to pioneer the global music market.
Under the slogan "Together with You", the KM Chart plans to offer an award ceremony that includes professions dedicated to contributing to society, volunteers, multicultural families, and fans. This reflects the sentiment that K-POP could thrive due to the love, sacrifice, and effort of fans and members from various societies domestically and abroad.
The upcoming awards will not only honor artists in various categories but will also feature performances by K-POP, Trot, Ballad, Hip Hop, and other artists who have been extensively active and loved both domestically and internationally, adding to the grandeur of the 'KM Chart Year-end Awards.' Details such as the official title, venue, and specific schedule of the KM Chart 2023 Year-end Awards will be disclosed later, along with the official awards logo.
Moreover, an organizing committee for the KM Chart Awards has been established. Yoon Seong-bin, the representative of KM Chart, and Lee Jong-eun, the official voting app MY1PICK's business representative, have been appointed co-chairs.
Co-chairs Yoon Seong-bin and Lee Jong-eun commented, "With the KM Chart and the lineup of performers, we aim to create a festival to be enjoyed together with various social strata and fans." They added, "Moving forward, the KM Chart Year-end Awards will continually take place amidst the boundless interest and love of the fans."
Meanwhile, voting for the 2023 KM Chart 3rd Season Best will be conducted from October 1st to 10th. Anticipation is building over which artist will clinch the trophy for the 2023 third quarter. Voting can be monitored in real-time on the MY1PICK app, and participation is free of charge.
Social Links
Instagram: https://www.instagram.com/my1pick/
Twitter: https://twitter.com/twt_my1pick
APP: https://viral.sng.link/Dlplc/qxmr/y4d4
KM CHART YouTube: https://www.youtube.com/@KMCHART
KM CHART Website: https://kmchart.com/
Media Contact
Brand: Doohub
Contact: Marketing Team
Email: media_mkt@doohub.co.kr
Website: https://my1pick.com/
SOURCE: Doohub