NBRPA AND LOS ANGELES CHAPTER TEAM UP TO BRING FULL COURT PRESS PROGRAM TO NATIVE YOUTH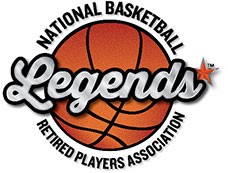 NBRPA
- LEGENDS LED SHERMAN INDIAN HIGH SCHOOL YOUTH IN BASKETBALL ACTIVITIES AND LIFE SKILLS CURRICULUM -
CHICAGO, ILLINOIS, UNITED STATES, September 21, 2023 /EINPresswire.com/ -- The National Basketball Retired Players Association (NBRPA) and its Los Angeles Chapter teamed up to bring basketball, fun and life skills lessons to youth at Sherman Indian High School, a boarding school for Native Americans, on Saturday, September 9th (9010 Magnolia Ave. Riverside, CA 95203) for the 3rd consecutive year. Led by Los Angeles Chapter President & ABA Legend Rick Darnell, NBA & Lakers Legend AC Green, NBA Legends Duane Cooper, Darwin Cook, Louis Nelson, and Juaquin Hawkins, WNBA Legend Linda Frolich, local youth participated in a wide array of basketball instruction including proper passing and shooting techniques, defensive drills and the value of effort.
Additionally, the students were treated to donated school/dorm supplies and apparel, as well as free lunch from local food trucks, onsite for the event, donated by the LA Chapter Members. NBA All-Star AC Green, proud to represent both Choctaw and Cherokee heritage, emphasized the value of the opportunity that Sherman Indian High School provides. The All-Native high school serves more than 200 students from 76 Native American tribes who apply to attend from across the country.
Full Court Press is designed to support the development of participating youth both on and off the court through basketball instruction, mentorship and an innovative life skills curriculum. Several Legends of Basketball, both men and women with NBA, WNBA, ABA and/or Harlem Globetrotters backgrounds, serve as basketball coaches and mentors for the 150-200 youth at each clinic while NBRPA community partners offer additional life skills programming.
Since 2013, the NBRPA has held over 100 Full Court Press: Prep for Success clinics impacting more than 7,500 underserved youth both locally and globally. With your support, Full Court Press and the NBRPA can increase their impact by donating here.
For more information about the program, or to get involved, please visit https://www.legendsofbasketball.com/fullcourtpress/
To view images of Full Court Press Program in Los Angeles please visit:
https://www.flickr.com/photos/196114594@N06/albums/72177720311345066
(PHOTO CREDIT – NBRPA)
About the National Basketball Retired Players Association
The National Basketball Retired Players Association (NBRPA) is comprised of former professional basketball players from the NBA, ABA, and WNBA. It is a 501(c) 3 organization with a mission to develop, implement and advocate a wide array of programs to benefit its members, supporters and the community. The NBRPA was founded in 1992 by basketball legends Dave DeBusschere, Dave Bing, Archie Clark, Dave Cowens and Oscar Robertson. The NBRPA works in direct partnerships with the NBA and the National Basketball Players Association. Legends Care is the charitable initiative of the NBRPA that positively impacts youth and communities through basketball. Scott Rochelle is President and CEO, and the NBRPA Board of Directors includes Chairman of the Board Charles "Choo" Smith, Treasurer Sam Perkins, Secretary Grant Hill, Nancy Lieberman, CJ Kupec, Mike Bantom, Caron Butler, Jerome Williams, Shawn Marion, and Clarence "Chucky" Brown. Learn more at legendsofbasketball.com.
To follow along with the NBRPA, find them on social media at @NBAalumni on Twitter, Instagram, YouTube and Twitch.
About Sherman Indian High School
Sherman Indian High School (SIHS) is an off-reservation boarding high school for Native Americans. Originally opened in 1892 and operated by the Bureau of Indian Education/Bureau of Indian Affairs and the U.S. Government Department of the Interior, the school serves grades 9 through 12. SIHS students represent over 76 federally recognized tribes from across the U.S. About 68% of students come from reservations throughout the U.S. (the remaining students come from urban or suburban settings). Learn more about Sherman Indian High School at shermanindian.org/.
###
CONTACT:
Julio Manteiga, NBRPA – jmanteiga@legendsofbasketball.com, (516) 749-9894
Julio Manteiga
National Basketball Retired Players Association
+1 5167499894
email us here