"Legacy Disorder": Nicole Gibson's Exploration of Purpose, Legacy, and Emotional Mastery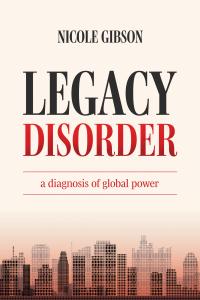 Announcing the launch of "Legacy Disorder: A Diagnosis of Global Power" by Nicole Gibson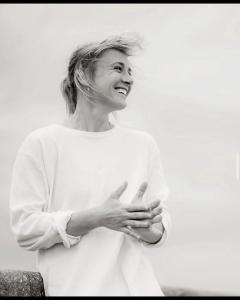 Nicole Gibson
From Silicon Valley to Soulful Narratives: Nicole Gibson Presents "Legacy Disorder"
We have so much power at our fingertips, and maybe very few have the know-how, the intelligence, the awareness to leverage that in its full potentiality."
— Nicole Gibson, author Legacy Disorder
BEVERLY HILLS, CALIFORNIA, UNITED STATES, September 21, 2023/
EINPresswire.com
/ --
Beverly Hills Publishing
™ is proud to announce the release of the new book by Nicole Gibson, "
Legacy Disorder
: A Diagnosis of Global Power."
In an era overwhelmed by fleeting desires, Nicole Gibson, the visionary "techpreneur with a soul," emerges as a guiding light. As a pioneering tech luminary and former National Mental Health Commissioner for the Australian Federal Government, she skillfully weaves together a compelling narrative which emphasizes both a societal transition from fleeting ambitions to purposeful legacies and the overarching importance of understanding and mastering one's emotions.
Gibson's "Legacy Disorder" interweaves seamlessly with the rhythm of today's global dialogues. At its heart is a transformative revelation: if you've associated your legacy and your identity with things that can perish, you have completely missed the point. Through her writings, Gibson spotlights the necessity of redirecting focus from materialistic ambitions to endeavors that serve the greater good. In her view, the societal 'disorder' perpetuated by our society's obsession with instant gratification is an untapped opportunity for growth and profound evolution.
Delving into the intricate dance between material desires and altruistic goals, Gibson scrutinizes the impact of societal norms and formative experiences on our perceptions of success and legacy. Advocating for ethical and inclusive systemic reforms, she aligns her narrative with global aspirations, urging for a change in leadership, education, and cultural paradigms.
Gibson's perspective extends beyond conventional feelings; she perceives emotions as tangible 'energy in motion.' This viewpoint underscores her belief that emotional maturity is paramount to achieving a more altruistic world, specifically in ensuring humanity is protected through an era of such rapid technological growth. This insight brought to life through her tech initiative under
inTruth Technologies
, offers a groundbreaking perspective. The tech, designed to measure an individual's emotional state, provides visibility into our complex emotional patterns, providing unparalleled control over their emotions and subsequent behavior.
In "Legacy Disorder," she crystallizes her twelve-year odyssey's core message: the challenges faced in realms like mental health, leadership, and legacy all root back to one central issue; human emotional incapacity. The true remedy? Cultivating a profound understanding and mastery over one's emotions and deeper presence with the spectrum of the human condition.
Both "Legacy Disorder" and Gibson's technological endeavor coalesce around a shared vision: championing emotional mastery to build legacies anchored in authenticity and purpose.
"Legacy Disorder" is available now at legacydisorder.com.
About Nicole Gibson
Nicole Gibson stands at the intersection of mental health advocacy and tech innovation. Her venture, inTruth Technologies, pioneers the use of AI in the holistic well-being space, empowering individuals to truly grasp and navigate their emotional landscapes. As a technologist and spiritualist, she heads up "Love Out Loud", a transformative movement focused on awakening and empowering individuals to boldly express the innate power of love in the world.
Heather Bucciano
Beverly Hills Publishing
+1 310-737-8258
heather@beverlyhillspublishing.com
Visit us on social media:
Facebook
Twitter
LinkedIn
Instagram