Spiritual Life Coach and Psychic Annette Dion to be Featured on Close Up Radio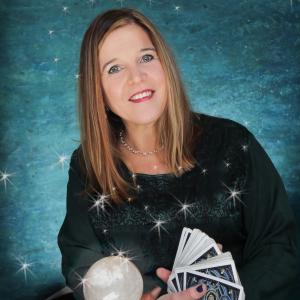 GLOUCESTER, MASSACHUSETTS, UNITED STATES, September 11, 2023/EINPresswire.com/ -- The popularity of spiritual advisers has been dramatically soaring in popularity and becoming more mainstream. Now more than ever, we are urgently seeking answers as we struggle with pressing life issues and challenges. Is my partner cheating on me? Should I change careers? How can I make more money? Yet most of us still think psychics as a lady waving her hands over a crystal ball and predicting our future. While some may prove to be "fakes" these days there are a whole new level as spiritual advisors who go beyond predicting the future and offering us self -healing tools and much needed guidance. Now we can gain insight and amazing clarity into our future with self-love so we can embrace joy and fulfill our dreams.
Annette Dion is a top-notch spiritual Life Coach, psychic, and Podcaster.
Rather than provide cookie cutter readings and telling us 'In three months your ex will come back to you, you are destined to win power ball, or your Prince Charming is coming' and now all your life problems are solved, Annette's readings are more profound. Instead, she gets to the core of our issues by tapping into our energy guiding us towards self-awareness. This help us ascertain why certain situations are happening in our lives so we can focus our energy on moving forward with fresh perspective and renewed self-assurance.
In other words, no matter what obstacles arise, we are creating the very best version of ourselves with self- love and confidence.
According to Annette we co- exist simultaneously with a different dimension and as a uniquely gifted psychic she has the Annette has the incredibly unique ability to tap into our core energy and is able to receive information accordingly. In fact, Annette describes herself as a "messenger" or an "interpreter."
Her readings are not about predicting our future but seeing the trajectory of where things are going and help us become empowered on a spiritual level and heal us mind, body, and spirit.
Annette doesn't believe we are victims of circumstance but we have monumental influence of what is going to happen. We are co- creators of our lives and we can choose happiness, live in unconditional love, and spread kindness, compassion, and happiness throughout the universe.
Close Up Radio will feature Annette Dion in an interview with Doug Llewelyn on Tuesday at 3 p.m. EST
Listen to the show on BlogTalkRadio
If you have any questions for our guest, please call (347) 996-3389
For more information, visit www.psychicannettedion.com
Written By: Beatrice Maria Centeno
Lou Ceparano
Close Up Television & Radio
+1 631-850-3314
email us here
Visit us on social media:
Facebook