RED CANARY MAGAZINE CELEBRATES MULTIPLE AWARDS FOR ENVIRONMENTAL AND SOCIAL JUSTICE JOURNALISM ON 3rd YEAR ANNIVERSARY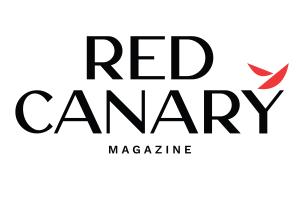 Red Canary Logo
Steffie Nelson's "The Art of Reparation" *Lauren Bon in action at the Los Angeles River. Image Courtesy of Lauren Bon and Metabolic Studio, LLC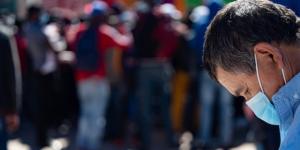 Sam Slovick's "At The Border" *Pastor Albert Rivera at the Tijuana Border Crossing. Photo by Sam Slovick
Acclaimed Collective of Journalists, Filmmakers, Photographers, Artists and Poets Provide Essential Reporting
Raising Voices Together"
— Red Canary Magazine
SANTA FE, NEW MEXICO, USA, September 6, 2023/
EINPresswire.com
/ --
Red Canary Magazine
, a leading online publication covering critical environmental and social justice issues, celebrates its third anniversary on October 22, 2023. Launched in 2020 by Founder and Publisher
Tracy McCartney
and Editor-in-Chief
Joe Donnelly
, Red Canary Magazine has garnered a global audience and its writers have earned multiple first-place awards including recent LA Press Club SoCal Journalism Awards for Red Canary Magazine (Website, News Organization Exclusive to the Internet 2022); Sam Slovick's "At The Border" (Immigration Reporting 2022); Ada Trillo's "The Ones Who Stay" (News Feature Photo Essay 2023); Henry Cherry's "Driving to the End of Night" (Columnist 2023). Steffie Nelson's "The Art of Reparation" won The Society of Professional Journalists Prestigious Sigma Chi Award (Feature Reporting 2023). Honorable mentions from the LA Press Club include Sam Slovick's "Rise of the American Favela" (Activism Journalism 2023) and Red Canary Magazine (Website, News Organization Exclusive to the Internet 2023).
"Over the past three years, we have focused on building Red Canary Magazine through bold narratives that cut through the clutter and engage readers," said Founder and Publisher Tracy McCartney. Award-winning journalist and Editor-in-Chief Joe Donnelly adds, "We are driven by a team of leading journalists who provide essential reporting and highly readable stories on critical environment, social justice, and sustainability issues."
Red Canary Magazine is an independent publication committed to difference-making work focused on urgent environmental and social issues. Our mission is to produce deeply reported journalism that provokes discussion, inspires reflection and speaks to the times with stories that prove timeless. We envision a better world through our award-winning articles, films, photography, and ECO LIT Poetry & Fiction.
ABOUT RED CANARY COLLECTIVE & RED CANARY MAGAZINE
Red Canary Collective, founded by Tracy McCartney, is a 501(c)(3) nonprofit collective that provides creative and strategic support to communities working towards a more sustainable and equitable future. Red Canary Magazine, the flagship publication of Red Canary Collective and edited by award-winning Los Angeles-area journalist Joe Donnelly, publishes deeply reported journalism dedicated to highlighting existential environmental, sustainability, and social justice issues.
Nancy Lucas
Red Canary Magazine
email us here
Visit us on social media:
Facebook
Twitter
LinkedIn
Instagram
YouTube
TikTok
Other
Red Canary Profiles Series Trailer