Black Briar Advisors named among "Top 20 Innovators of 2023" by Global Business Leaders Magazine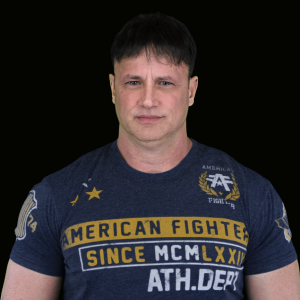 StepheNalley
Maritza Vicente, Black Briar Puerto Rico
The Ultimate Guide to Managing Distressed Hotel Assets
"We are immensely proud to be acknowledged for our commitment to innovation and excellence. This honor motivates us to continue challenging the norms and contributing to the industry."
— Maritza Vicente, Black Briar Puerto Rico
SAN JUAN, PUERTO RICO, UNITED STATES, August 25, 2023/
EINPresswire.com
/ --
Black Briar Advisors
, a leading full-service real estate investment firm specializing in the acquisition, repositioning, and turnaround of distressed hotel and resort assets, is honored to be recognized by Global Business Leaders Magazine as one of the top "20 Companies Who Are Escalating Innovation In The Market In 2023."
Stephen Nalley
, Founder & CEO of Black Briar Advisors, and a renowned American Real Estate Executive, Entrepreneur, Veteran, and Author, has led the firm to an unparalleled standing in the industry. His thought leadership, primarily reflected in his best-selling book "The Ultimate Guide to Managing Distressed Hotel Assets," has set a standard for excellence, providing game-changing solutions for distressed real estate asset management.
"Receiving this recognition by Global Business Leaders Magazine truly underscores the hard work and ingenuity that has become a cornerstone of Black Briar Advisors. We pride ourselves on being innovators in a challenging sector, providing unique and profitable pathways for rejuvenating distressed assets," said Stephen Nalley.
Over the past two decades, Stephen Nalley has owned over 100
distressed hotels
and asset managed over $2 billion in distressed real estate assets. Black Briar Advisors' success is a direct result of their ability to think outside the box, thereby creating solutions that are not only innovative but also industry-defining.
In a strategic move, Black Briar Advisors recently expanded its footprint to Puerto Rico, spearheaded by its new subsidiary, Black Briar Puerto Rico, under the leadership of Managing Partner Maritza Vicente.
Maritza Vicente, upon being questioned about this prestigious award, had this to say: "We are immensely proud to be acknowledged on a global platform for our commitment to innovation and excellence. This honor motivates us to continue challenging the norms and contributing to the industry in meaningful ways. Our expansion into Puerto Rico is a testament to our ambition to grow and to provide unparalleled service in every market we enter."
The acknowledgment from Global Business Leaders Magazine comes as no surprise to those familiar with Black Briar Advisors. This honor serves as a testament to the company's relentless pursuit of innovation, excellence, and strategic development in the real estate sector.
For more information about Black Briar Advisors, please visit
www.blackbriarus.com
About Black Briar Advisors
Black Briar Advisors is a full-service real estate investment firm that specializes in distressed hotel and resort assets. Led by American Real Estate Executive, Entrepreneur, Veteran, and Author Stephen Nalley, the company has carved a niche in providing innovative solutions for the repositioning and turnaround of distressed assets.
Breanna Nalley
Director of Communications, Black Briar Advisors
+1 386-290-0599
breanna@blackbriarus.com