The Dogs Business Professional Launches as Premier Resource for Dog Industry Professionals
The Dogs Business Logo https://thedogsbusiness.pro/
The Dogs Business Homepage Screen Capture https://thedogsbusiness.pro/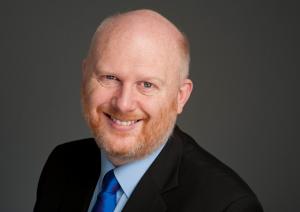 Paul Gray, Publisher, The Dogs Business Professional https://thedogsbusiness.pro/
With the launch of Dogs Business, we're bridging the gap between passion and expertise, creating a thriving community where innovation meets collaboration. Subscribe for free at dogsbusiness.pro!""
— Paul Gray, Publisher, The Dogs Business Professional
WEYBRIDGE, SURREY, UNITED KINGDOM, August 14, 2023/EINPresswire.com/ -- WEYBRIDGE, SURREY, UK - Black and White Trading Ltd proudly unveils their latest venture, The Dogs Business Professional website - a comprehensive online platform dedicated to championing professionals in the dog industry at https://thedogsbusiness.pro.
With an increasing number of people turning to dog-related services, The Dogs Business Professional is an exciting new resource for dog walkers, sitters, groomers, breeders, kennel operators, pet shop owners, veterinarians, and many other specialists in the sector. The website's focus centers around business concerns such as professionalism, innovation, and collaboration, aiming to uplift the standards across dog related industries.
Catering to the diverse needs of its audience, The Dogs Business Professional boasts a vast array of content, ranging from business operations, health and well-being of canines, to legalities, marketing strategies, and current industry news.
As part of its robust offerings, The Dogs Business Professional magazine presents a golden opportunity for brands to advertise and reach out to a highly targeted audience of dog-business aficionados. The website, is set to become a leading voice in the dog industry, offering the freshest news, trends, and insights.
Businesses looking to advertise can anticipate a suite of options tailor-made to suit their needs. These range from strategically located banner ads to sponsored content and newsletter sponsorships, reaching a diverse group of entrepreneurs and professionals in the dog sector.
Black and White Trading Ltd, the force behind The Dogs Business Professional, is no stranger to the world of specialized magazine websites. The Surrey-based publishing company has under its belt several business-focused magazine sites such as hrreview.co.uk, workplacewellbeing.pro, theb2bmarketer.pro and familyhistory.zone.
In addition to its rich content, the site invites contributions from experts and writers, especially those with relevant stories and news pertaining to the dog business sector. Suggestions and contributions can be directed to editor@thedogsbusiness.pro.
For more information, or to explore partnership opportunities, visit thedogsbusiness.pro.
- ENDS -
About Black and White Trading Ltd:
Based in Surrey, UK, Black and White Trading Ltd is a renowned publisher of business-centric magazine websites. Their portfolio includes a range of platforms catering to diverse professional audiences.
Media Contact:
Black and White Trading Ltd
Email: editor@thedogsbusiness.pro
Website: thedogsbusiness.pro
Paul Gray
Black and White Trading Ltd
email us here
Visit us on social media:
Facebook
Twitter
LinkedIn