Global Spherical Alumina Filler Market Expected to Reach US$ 810.3 Million in 2029- QY Research, Inc.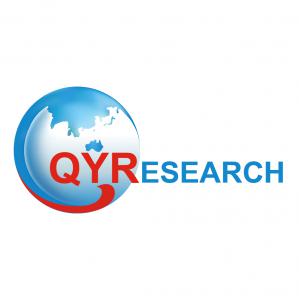 Demand for Thermal Interface Materials and Thermally Conductive Plastics are the major drivers for the Global Spherical Alumina Filler industry.
CASTLETON, CALIFORNIA, UNITED STATES, August 2, 2023/
EINPresswire.com
/ -- QY Research has recently published a research report titled, "Global
Spherical Alumina Filler Market
Report, History and Forecast 2017-2028, Breakdown Data by Companies, Key Regions, Types and Application" assessing various factors impacting its trajectory. The global Spherical Alumina Filler market report offers a high-quality, accurate, and comprehensive research study to equip players with valuable insights for making strategic business choices.
Spherical Alumina Filler report published by QYResearch reveals that COVID-19 and Russia-Ukraine War impacted the market dually in 2022. Global Spherical Alumina Filler market is projected to reach US$ 810.3 million in 2029, increasing from US$ 310 million in 2022, with the CAGR of 15.9% during the period of 2023 to 2029.
The global major manufacturers of Spherical Alumina Filler include Nippon Steel & Sumikin Materials, Sibelco, Admatechs Company, Denka, Showa Denko, Daehan Ceramics, Dongkuk R&S, Novoray Corporation, and Bestry Technology, etc. In terms of revenue, the global ten largest players hold a 80% market share of Spherical Alumina Filler in 2022. At present, the terminal applications driving the demand for spherical alumina are mainly photovoltaic cells, new energy vehicle power batteries, 5G communications/high-end electronic products, and chip packaging. Many companies in the industry have deployed spherical alumina for chip packaging, such as Resonac, Novoray, and Anhui Estone. Spherical aluminum production is mainly distributed in China, Japan and South Korea, of which China accounts for about 40%, Japan accounts for about 34%, and South Korea accounts for about 16%.
Get Full PDF Sample Copy of Report: (Including Full TOC, List of Tables & Figures, Chart)
https://www.qyresearch.com/sample/1222061
Key factors driving the demand for spherical alumina fillers include their use as an essential component in thermal management applications, such as thermal interface materials and adhesives for electronic devices. The increasing adoption of electric vehicles and advancements in electronics and semiconductor industries have contributed to the growth of the market.
The market is highly competitive, with several established players and new entrants vying for market share. Some prominent companies in the industry include Saint-Gobain, H.C. Starck, DowDuPont, Showa Denko K.K., and others.
Keep in mind that the information above is based on data available up until September 2021, and the current status of the "Spherical Alumina Filler Market" in 2023 may have evolved since then. To get the most accurate and up-to-date information, I recommend consulting recent industry reports, market analysis, and news sources.
Key Players Mentioned in the Global Spherical Alumina Filler Market Research Report:
Bestry Technology
Admatechs
Denka
Resonac
Nippon Steel Chemical & Material
Sibelco
China Mineral Processing
Novoray
Daehan Ceramics
Anhui Estone Materials Technology
Triumph Technology
Dongkuk R&S
Lanling Yixin Mining Technology
Suzhou Ginet New Material
Global Spherical Alumina Filler Market Segment by Type:
Below 30μm
30-80μm
80-100μm
Others
Global Spherical Alumina Filler Market Segment by Application:
Thermal Interface Materials
Thermally Conductive Plastics
Al Base CCL
Alumina Ceramic Filter
Thermal Spray
If urgent get report within 24 hours, Follow purchase report link -
https://www.qyresearch.com/pay/MTIyMjA2MQ==/MQ==
About Us:
QY Research established in 2007, focus on custom research, management consulting, IPO consulting, industry chain research, data base and seminar services. The company owned a large basic data base (such as National Bureau of statistics database, Customs import and export database, Industry Association Database etc), expert's resources (included energy automotive chemical medical ICT consumer goods etc.
Ankit Jain
QYResearch Inc.
+1 6265399760
ankit@qyresearch.com