Ellie Mental Health Releases New Guide for Helping Manage Anger in the Workplace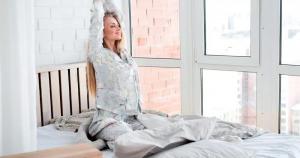 MENDOTA HEIGHTS, MINNESOTA , UNITED STATES, July 18, 2023/
EINPresswire.com
/ -- As a leading provider of mental healthcare, Ellie Mental Health has just released a new guide aimed at
managing anger in the workplace
– a common occurrence that many would rather avoid altogether.
It's no secret that poorly managed anger or frustration can lead to an array of problems. And this often includes pent-up aggression resulting in the disruption of professional relationships – or even as serious as violent outbursts. But no one wants to work in this type of environment. As such, identifying what is causing an individual to struggle with anger at work is the best place to start.
A few reasons why employees might be struggling with managing anger at work include:
• Poor work relationships
• Being unsatisfied with the job
• Being overloaded with work
• Poor work-life balance
• Lack of self-care
• Being underpaid
Knowing the reasons why an individual is having problems managing anger at work is often the first step toward solving this issue. Thankfully, there are a variety of techniques to try in order to create a more pleasant work environment. This includes:
• Thinking before speaking
• Walk away when the situation is too volatile
• Winding down with exercise
• Identify and recognize negative emotions
• Learn about triggers
• Vent, but try not to gossip
• Reflect on how to better approach a volatile situation
It's always best to remember that anger management is a learned skill that comes with time and practice. But just slowing down and taking a deep breath during a tense situation can give one the clarity needed to de-escalate a situation and help foster a better work environment.
Ellie Mental Health is a pioneering nationwide practice in mental healthcare. If you have a mental health condition that's inhibiting you from living your best life, or if you'd just like to talk to a professional, reach out to Ellie Mental Health today and
schedule an appointment at a clinic near you
. For more information, you can reach out to Ellie via the company website.
Lindsey Taylor
Ellie Mental Health
+1 651-313-8080
email us here