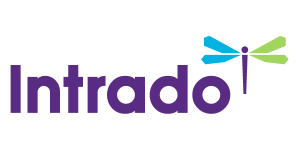 MEMS Oscillator Market to Exhibit 35.1% CAGR through 2032 with Ongoing Gadget Miniaturization Trend Worldwide - Persistence Market Research
A Detailed Analysis of MEMS Oscillator Market on the Basis of Surface-mount Device Package and Chip-scale Package
/EIN News/ -- New York, May 26, 2023 (GLOBE NEWSWIRE) -- By 2032, it is estimated that the MEMS oscillators market would reach a value of US$ 15.2 billion. From 2022 to 2032, a CAGR of 35.1% is anticipated. By 2022, the market is set to reach US$ 751.0 million.

It is projected that demand for micro-electro-mechanical systems (MEMS) oscillators would increase significantly across a number of industries. Miniaturization efforts are intensifying in the mobile and consumer electronics industries.
MEMS oscillators are increasingly being used in mobile devices, wearable technology, and internet of things (IoT) applications. Due to their small size and suitability for designs with limited space, modern consumers are likely to favor these solutions.
Another important factor influencing the rising demand for MEMS oscillators is the automotive sector. Highly precise timing components are required in vehicles for the installation of advanced driving assistance systems (ADAS), entertainment systems, and in-vehicle networking.
Click Here to Get Free Sample Copy of this Report@ https://www.persistencemarketresearch.com/samples/33473
Growth is anticipated to be boosted by critical need for greater dependability and precision to enable flawless synchronization and communication within automotive systems. These oscillators are particularly in demand from the automotive sector, which needs equipment that can resist challenging environmental conditions.
Extremes in temperature and the mechanical stress that cars are frequently subjected to are a few examples of such circumstances.
There is an urgent demand for smaller, more cost-effective, and energy-efficient solutions due to the widespread use of smartphones, tablets, and wearable technology. A convincing substitute for conventional quartz crystal oscillators is set to be offered by MEMS oscillators. Needs of mobile and consumer electronics makers will be aligned by decreased power consumption, increased dependability, and the necessity for shrinking.
Key Takeaways from MEMS Oscillator Market Study:
The global MEMS oscillator industry exhibited a CAGR of 45.5% during the historical period from 2017 to 2022.
The United States MEMS oscillator market is expected to be worth US$ 2.3 billion by 2032.
The United Kingdom MEMS oscillator industry is likely to create an incremental opportunity of US$ 365.0 million in the evaluation period.
China MEMS oscillator market is predicted to exceed a valuation of US$ 4.0 billion by 2032.
The surface mount device package segment by packing type witnessed a CAGR of 45.0% from 2017 to 2021.
"Components that are small and light are frequently needed for IoT applications and wearable technology. MEMS oscillators' small size makes them ideal for internet of things and wearable technology applications. MEMS oscillators would offer a considerable advantage by enabling smooth integration into these micro devices, which is in line with the trend toward smaller and lighter devices." – says a lead analyst at Persistence Market Research (PMR)
Get Full Access of this Report@ https://www.persistencemarketresearch.com/checkout/33473
Competitive Landscape
Given the critical nature of timing in various applications, MEMS oscillator manufacturers prioritize quality, reliability, and compliance with industry standards. Trends have been seen of investments in robust quality control processes, rigorous testing, and certifications to ensure their products meet or exceed customer expectations. This strategy can help to build trust & confidence among customers and establish their reputation as reliable suppliers.
To leverage complementary strengths and access new technologies, MEMS oscillator firms might form strategic partnerships and collaborations. They can collaborate with other companies, research institutions, or market associations.
They would aim to drive innovation, explore new markets, and develop advanced solutions. Such partnerships can enhance their capabilities, broaden their product portfolios, and foster technological advancements.
For instance,
Based on its superior MEMS technology, SiTime Corporation unveiled a new line of automotive oscillators in September 2022. Ten times more durable than earlier variants are these new differential oscillators. They can also guarantee ADAS dependability in adverse weather and driving situations.
Get More Exclusive Insights into MEMS Oscillator Market Study
Persistence Market Research (PMR), in its new offering, presents an unbiased analysis of the MEMS oscillator industry, presenting historical market data (2017 to 2021) and forecast statistics for the period of 2022 to 2032.
The study reveals extensive growth in the MEMS oscillator industry in terms of packaging type (surface-mount device package, chip-scale package) by band (MHz band, kHz band), general circuitry (simple packaged MEMS oscillator, temperature-compensated MEMS oscillator, voltage-controlled MEMS oscillator, frequency select MEMS oscillator, digital-controlled MEMS oscillator, spread-spectrum MEMS oscillator), application (automotive, consumer electronics, industrial, mobile devices, military & aerospace, networking, server, storage and telecommunications, wearables & internet of things), and regions.
You Can Customize this Report As per Your Requirement Click Here@ https://www.persistencemarketresearch.com/request-customization/33473
About the Semiconductor and Electronics Division at Persistence Market Research (PMR)
Persistence Market Research's (PMR) highly experienced semiconductor and electronics team aids companies from all over the world with their specific business intelligence needs through professional research, actionable insights, and strategic recommendations. With a library of over a thousand research and 1 million+ data points, the team has spent over a decade analyzing the technology business across 50+ countries. From start to end, the company provides unrivaled research and consulting services. Please get in touch with us to see how we can help.
Other Trending Reports:
About Persistence Market Research: 
Business intelligence is the foundation of every business model employed by Persistence Market Research. Multi-dimensional sources are being put to work, which include big data, customer experience analytics, and real-time data collection. Thus, working on "micros" by Persistence Market Research helps companies overcome their "macro" business challenges. 
Persistence Market Research is always way ahead of its time. In other words, it tables market solutions by stepping into the companies'/clients' shoes much before they themselves have a sneak pick into the market. The pro-active approach followed by experts at Persistence Market Research helps companies/clients lay their hands on techno-commercial insights beforehand, so that the subsequent course of action could be simplified on their part. 
Contact 
Rajendra Singh  
Persistence Market Research  
U.S. Sales Office: 
305 Broadway, 7th Floor 
New York City, NY 10007 
+1-646-568-7751 
United States 
USA - Canada Toll-Free: 800-961-0353 
Email: sales@persistencemarketresearch.com