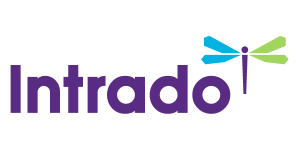 The Firearm Lubricants Market is Expected to Generate US$ 401.3 Million and likely to Soar at a CAGR of 2.6% between 2023 to 2033 | Data by Future Market Insights, Inc.
The United States, with its robust defense budget of US$ 725.1 Billion and a significant number of firearms held for military personnel, continues to dominate the market and is expected to maintain its position as one of the most lucrative markets, accounting for approximately 45% market share in 2022. The growth in privately owned and military firearms in the country plays a pivotal role in supporting this expansion, solidifying the United States' position as the largest market for firearms, particularly in the privately owned and military segments.
/EIN News/ -- NEWARK, Del, May 26, 2023 (GLOBE NEWSWIRE) -- The global firearm lubricants market is anticipated to reach US$ 302.2 million in 2022. Increased demand for weapon lubricants is predicted to result from the growing need for lubricants for firearms with low volatile organic compounds (VOCs). With a CAGR of 2.6% from 2023 to 2033, it is anticipated to have produced US$ 401.3 million by 2033.

Firearm lubricants are required to make sure that firearms function as intended. Modern weapon lubricants have high heat as well as burn-off resistance, which helps prevent corrosion and unstick stuck components and actions. The smooth operation of the cannon is aided by a variety of environmental conditions, such as exposure to saltwater spray, low temperatures, and tiny particles. Modern gun lubricants help extend the time that the weapon stays cool and clean.
For info on vendors and their offerings – Request your sample report: https://www.futuremarketinsights.com/reports/sample/rep-gb-8630
Firearm lubricants are primarily used with small arms, such as assault rifles, pistols, and machine guns. Guns can only function properly with the help of firearm lubricants, which prevent wear, overheating, and malfunction. Gun lubricants could be used in heavy artillery and other big weapons with additional product research and development. They may accommodate the greatest potential in the intended application in the worldwide market for firearm lubricants if a wide variety of applications are found through careful analysis.
The introduction of novel firearm lubricants having advanced features, such as bio-lubricants, would increase the market's competitive advantages over the competitors from 2023 to 2033. The market for firearm lubricants will continue to rise due to the growing demand for firearm lubricants that contain minimal volatile organic compounds (VOCs).
Key Takeaways:
Sales of firearm lubricants increased at a CAGR of 1.82% between 2018 and 2022.
With a projected 54% revenue share in 2022, the bio-based sector will undoubtedly dominate the type segment for firearm lubricants.
During the projection period, oils will rule the market for firearm lubricants and are expected to reach a market share of 26% in 2023.
With a nearly 45% market share in 2022, the United States is expected to continue to be one of the most lucrative and lucrative markets over the projected period.
A significant portion of the South Asia & Pacific firearm lubricants market, at 32% in 2022, is in India.

"The military & defense sector's rising demand is anticipated to have a significant positive impact on the global market for firearm lubricants. Manufacturers in the market for firearm lubricants are concentrating on taking advantage of openings in Asia," - remarks an analyst at FMI.
Are you looking for deep information related to the latest trends, drivers, and challenges? Speak to Our Analyst @ https://www.futuremarketinsights.com/ask-question/rep-gb-8630
Competitive Landscape:
The market for gun lubricants is moderately competitive. Some of the industry players are concentrating on selling weapon lubricants to individual gun owners online. Prominent players in the firearm lubricants market are:
Lucas Oil Products Inc.
ITW-ROCOL
L&R Ultrasonics
Amsoil Inc.
MPT Industries
G96 Products Inc.
Radco Industries, Inc.
Pacific Specialty Oils
Ballistol
Renewable Lubricants Inc.
Militec Inc.
Pro-Shot Products Inc.
Liberty Gun Lubricants
Clenzoil
Taurus Petroleums Private Limited

Some key developments:
Hydraulic oil, turbine oil, gear oil, stationary engine oil, coolant, compressor oil, grease, and flushing and cleaning chemicals are all part of the AMSOIL Industrial product line. Heat-transfer fluid, process fluid, cutting and grinding fluid, and other speciality fluids are added to that list.
The biodegradable Bio-E.P. Gear Oils are offered by Renewable Lubricants, a business that specializes in oil and lubricants for construction-related vehicles and machinery. These oils are intended to lubricate spur, bevel, helical, and worm gears that experience severe loading or shock loads in heavy-duty uses. The performance criteria of U.S. Steel 224, DIN 51517 Part 3, David Brown DB S1.53.101, ISO 12925-1 CKD, and Cincinnati Machine are met or exceeded by these ecologically friendly formulas.
Key Segments Profiled:
By Type:
Mineral Oil Lubricants
Synthetic Lubricants
Bio-Based Lubricants

By Form:
By Application:
Barrel Lubricants
Bolt and Slide Lubricants
Trigger and Action Lubricants
Rust Inhibitors
By End-Use:
Military and Law Enforcement
Sporting and Hunting
Civilian and Self-Defense
Competition Shooting
By Region:
North America
Latin America
Europe
Asia Pacific
Middle East and Africa

Didn't find the data you are looking for? Our experts provide you with customized reports: https://www.futuremarketinsights.com/customization-available/rep-gb-8630
More Valuable Insights Available:
Future Market Insights offers an unbiased analysis of the global firearm lubricants market, providing historical data for 2018 to 2022 and forecast statistics from 2023 to 2033.
To understand opportunities in the firearm lubricants market, the market is segmented on the basis of firearm lubricants by type (mineral oil lubricants, synthetic lubricants, bio-based lubricants), by form (liquid, grease, dry), by application (barrel lubricants, bolt and slide lubricants, trigger and action lubricants, rust inhibitors), by end-use (military and law enforcement, sporting and hunting, civilian and self-defence, competition shooting) and across five major regions (North America, Latin America, Europe, Asia Pacific and Middle East & Africa).
Table of Content (ToC):
1. Executive Summary
    1.1. Global Market Outlook
    1.2. Demand-side Trends
    1.3. Supply-side Trends
    1.4. Technology Roadmap Analysis
    1.5. Analysis and Recommendations
2. Market Overview
    2.1. Market Coverage / Taxonomy
    2.2. Market Definition / Scope / Limitations
3. Market Background
4. Global Market Analysis 2018 to 2022 and Forecast, 2023 to 2033
    4.1. Historical Market Size Value (US$ Million) & Volume (Litre) Analysis, 2018 to 2022
    4.2. Current and Future Market Size Value (US$ Million) & Volume (Litre) Projections, 2023 to 2033
        4.2.1. Y-o-Y Growth Trend Analysis
        4.2.2. Absolute $ Opportunity Analysis
5. Global Market Analysis 2018 to 2022 and Forecast 2023 to 2033, By Type
Buy Now: https://www.futuremarketinsights.com/checkout/8630
Have a Look at the Related Reports of Chemicals & Materials Domain:
Specialty Oils Market Share: The overall demand for speciality oils is projected to rise at 3.4% CAGR between 2022 and 2032, totalling a valuation of US$175,703.8 Million by 2032.
Lubricant Additives Market Size: Growing demand for lubricant additives from end-use industries including automotive and metalworking is expected to drive the market.
Lubricants for Cement Industry Market Trends: The demand for the lubricants for cement industry has continuously been pursued by the cement plant operators as a part of maintenance activity of the machine components.
Flexible Lighting Foils Market Outlook: Major driving force for flexible lighting foils is low manufacturing cost as the raw materials used to manufacture them are cheap and easily available.
Lubricants Market Demand: The lubricants market size is anticipated to be valued at about US$ 248 Billion by 2032 end.
Synthetic Lubricants and Functional Fluids Market Growth: Global synthetic lubricants and functional fluids market is segmented into product type, synthetic base stock, end-use industry, and region.
Adhesive Removers Market Outlook: Citrus-based adhesive removers are made from derivatives of orange peels. They are bio-degradable and can be used for various applications such as for the removal of tape and residue left behind by adhesives
Petroleum And Fuel Dyes and Markers Market Analysis: The global Petroleum and Fuel Dyes and Markers market is projected to grow at a moderate growth rate amid the rising adulteration of petroleum and fuel across the globe.
Petroleum Jelly Market Sale: The petroleum jelly market is expected to witness a year-over-year growth of 3.7% in 2023, reaching a value of about US$ 525.1 million by the end of 2023.
Petroleum-Fuel Dyes and Markers Market Value: The rising production of petroleum and petroleum-based products is expected to boost the consumption of petroleum-fuel dyes and markers over the assessment period.
About Future Market Insights (FMI):
Future Market Insights, Inc. (ESOMAR certified, Stevie Award - recipient market research organization and a member of Greater New York Chamber of Commerce) provides in-depth insights into governing factors elevating the demand in the market. It discloses opportunities that will favor the market growth in various segments on the basis of Source, Application, Sales Channel and End Use over the next 10 years.
Contact Us:
Future Market Insights, Inc.
Christiana Corporate, 200 Continental Drive,
Suite 401, Newark, Delaware - 19713, USA
T: +1-845-579-5705
LinkedIn | Twitter | Blogs | YouTube
For Sales Enquiries: sales@futuremarketinsights.com