Kane Biotech Announces FDA 510(k) Clearance for its coactiv+™ Antimicrobial Wound Gel
Kane's first FDA cleared medical device aims to disrupt global wound care hydrogel market
WINNIPEG, Manitoba, May 25, 2023 (GLOBE NEWSWIRE) -- Kane Biotech Inc. (TSX-V:KNE OTCQB:KNBIF) (the "Company" or "Kane Biotech") announces that on May 24, 2023 it received 510(k) clearance of its coactiv+™ Antimicrobial Wound Gel from the U.S. Food and Drug Administration (FDA) for the management of ulcers (including diabetic foot and leg ulcers and pressure ulcers), 1st and 2nd degree burns, partial & full thickness wounds, large surface area wounds and surgical incisions for adult populations.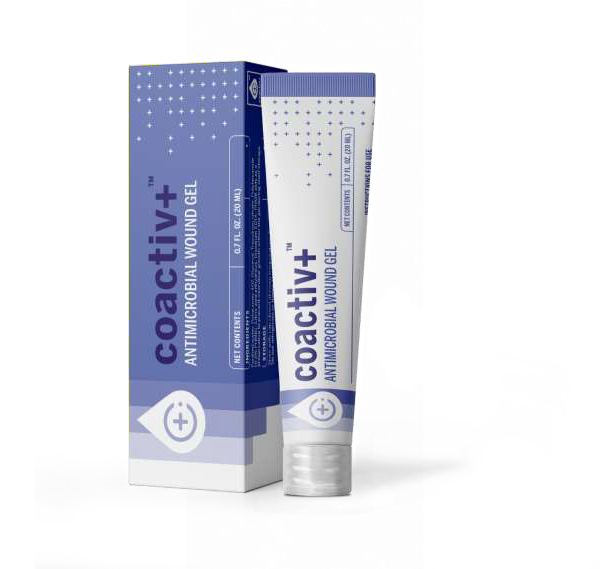 "FDA clearance of our coactiv+ Antimicrobial Wound Gel, is a major milestone for Kane," said Marc Edwards, President and Chief Executive Officer. "We're bringing an effective, differentiated, and accessible product to the annual USD $200 million1 U.S. antimicrobial wound hydrogel market. This clearance also opens the door for a large number of global markets. Building on our previously announced agreements with ProgenaCare Global LLP ("ProgenaCare") (United States) and Salud Pharma S.A. (Panama, Columbia and Costa Rica), we anticipate future global distribution agreements. This clearance triggers a USD $500,000 initial payment from ProgenaCare which it anticipates receiving later this month."
"We recently introduced our coactiv+ gel to potential distribution and licensing partners at both the Symposium on Advanced Wound Care (SAWC) in Washington in late April 2023 and the European Wound Management Association (EWMA) in Milan, Italy in May 2023 and it was very well received," said Mr. Edwards.
"coactiv+ is a triple threat combination of: (1) EFFICACY thanks to Kane Biotech's patented coactiv+ technology; (2) EASE OF USE due to its thermo-gelling properties that's easy to apply, stays on the wound and is easy to remove; (3) ACCESSIBILITY as Kane intends to offer its gel at a price point that fits within Medicare and private payer allowables. It should be very well received by practitioners as it checks all the boxes," said Dr Greg Schultz, Kane's Chief Scientific Officer.
More information about Kane's coactiv+ Antimicrobial Wound Gel can be found at www.coactivplus.com.
Chronic wounds present a significant financial burden to the U.S. healthcare system. Studies of Medicare data estimate the cost to treat these wounds at between $28 billion and $96 billion2. The treatment of chronic wounds is a major challenge for health care providers, with a high failure rate leading to amputation, sepsis, and death. One of the major reasons for this failure is the formation of bacterial biofilms, which are present in over 80% of chronic wounds3. Biofilm formation can make bacteria up to 1,000 times more resistant to antibiotics, antimicrobial agents, disinfectants, and the host immune system. coactiv+ Antimicrobial Hydrogel will significantly increase the ability of healthcare clinicians to effectively treat chronic wounds and burns.
About coactiv+
coactiv+ Antimicrobial Wound Gel is indicated for management of ulcers (including diabetic foot and leg ulcers and pressure ulcers), 1st and 2nd degree burns, partial & full thickness wounds, large surface area wounds and surgical incisions for adult populations. It is also indicated for management of minor skin scrapes, minor cuts, minor lacerations, minor burns (1st degree burns) and abrasions for adult populations.
coactiv+ Antimicrobial Wound Gel is a white, odorless hydrogel that provides a moist wound environment conducive to wound healing. coactiv+ Antimicrobial Wound Gel can facilitate debridement through a moist wound environment.
About Kane Biotech
Kane Biotech is a biotechnology company engaged in the research, development and commercialization of technologies and products that prevent and remove microbial biofilms. The Company has a portfolio of biotechnologies, intellectual property (80 patents and patents pending, trade secrets and trademarks) and products developed by the Company's own biofilm research expertise and acquired from leading research institutions. StrixNB™, DispersinB®, Aledex™, bluestem™, bluestem®, silkstem™, goldstem™, coactiv+™, coactiv+®, DermaKB™ and DermaKB Biofilm™ are trademarks of Kane Biotech Inc. The Company is listed on the TSX Venture Exchange under the symbol "KNE" and on the OTCQB Venture Market under the symbol "KNBIF".



Notes to Editor/References:
1. Based on market research conducted on Kane's behalf.
2. Sen, C. K. (2021, March 31). Human wound and its burden: Updated 2020 compendium of estimates. Human Wound and Its Burden: Updated 2020 Compendium of Estimates from https://www.liebertpub.com/doi/10.1089/wound.2021.0026
3. Kresser, C. (2019, October 10). Biofilm: What it is and how to treat it. Kresser Institute. https://kresserinstitute.com/biofilm-what-it-is-and-how-to-treat-it/

Neither TSX Venture Exchange nor its Regulation Services Provider (as that term is defined in policies of the TSX Venture Exchange) accepts responsibility for the adequacy or accuracy of this release.
Caution Regarding Forward-Looking Information
This press release contains certain statements regarding Kane Biotech Inc. that constitute forward-looking information under applicable securities law. These statements reflect management's current beliefs and are based on information currently available to management. Certain material factors or assumptions are applied in making forward-looking statements, and actual results may differ materially from those expressed or implied in such statements. These risks and uncertainties include, but are not limited to, risks relating to the Company's: (a) financial condition, including lack of significant revenues to date and reliance on equity and other financing; (b) business, including its early stage of development, government regulation, market acceptance for its products, rapid technological change and dependence on key personnel; (c) intellectual property including the ability of the Company to protect its intellectual property and dependence on its strategic partners; and (d) capital structure, including its lack of dividends on its common shares, volatility of the market price of its common shares and public company costs. Further information about these and other risks and uncertainties can be found in the disclosure documents filed by the Company with applicable securities regulatory authorities, available at www.sedar.com. The Company cautions that the foregoing list of factors that may affect future results is not exhaustive.
A photo accompanying this announcement is available at https://www.globenewswire.com/NewsRoom/AttachmentNg/9966d5cc-a82c-4f40-90f5-3852b293f060