Texas, Arizona Cities Top Dwellics.com's List Of 'Top 100 Best Cities For Remote Work" In The U.S. In 2023
Catalina Foothills, Arizona - located north of Tucson in the foothills of the Santa Catalina Mountains - takes the #1 spot on Dwellics.com's 'Top 100 Best Cities for Remote Work' in 2023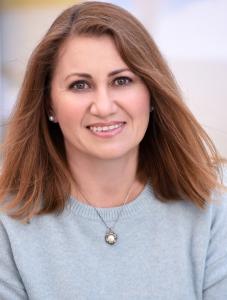 Dwellics Founder Giselle Sitdykova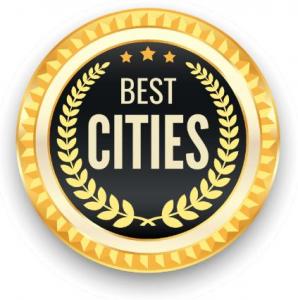 Dwellics 'Best Cities' lists offer the new 2023 rankings of the best places to relocate to from among 60,000 U.S. cities, towns and neighborhoods. See all the rankings lists here: https://dwellics.com/rankings
Florida, Nevada, Tennessee, New Mexico, Washington, North Dakota and North Carolina locales also in top 100
Remote work is preferred by millions of Americans because it saves them the time and expense of commuting, and has allowed thousands to relocate to a city that's more in line with their lifestyle."
— Dwellics Founder Giselle Sitdykova
OAK PARK, CALIFORNIA, UNITED STATES, May 18, 2023/
EINPresswire.com
/ -- Texas and Arizona cities and towns earned 71 of the top 100 spots in Dwellics.com's new "
Top 100 Best Cities for Remote Work
" rankings for 2023, with Arizona home to nine of the top 10 locales. The platform's patented algorithm created by PhD-level data scientists ranks the best places to live across the U.S., and provides detailed analysis of more than 60,000 cities, towns, and neighborhoods in large metro areas.
The top 100 cities for remote workers include 39 in Texas, 32 in Arizona, 14 in Florida, five each in Nevada and Tennessee, two in New Mexico, and one each in Washington, North Dakota, and North Carolina.
Catalina Foothills, Arizona, took the top spot on the "
Top 100 Best Cities
for Remote Work" rankings list, with a near-perfect rating of 99.99 out of a possible 100 points. Tanque Verde, Ariz., came in second at 97.26, and Marana, Ariz., ranks third with a score of 95.31. Tempe, Ariz., earned 95.05 points, followed by Oro Valley, Ariz., with a score of 94.7. Chandler, Ariz., received 94.27 points and Pullman, Washington, scored 93.85. Gilbert, Ariz., is ranked at 93.63, Queen Creek, Ariz., got 93.52 points, and Casa Adobes, Ariz., earned 93.44 points to round out the top 10.
The top Arizona cities are located near Tucson and Phoenix, growing metropolitan areas with numerous amenities and options for a variety of lifestyle opportunities and offering a warm climate, scenic beauty, comparatively low taxes, and a cost of living well below many other large metro areas across the U.S.
A
monthly survey
of workers by Stanford University and the U.S. Census Bureau's household survey indicate that remote work accounts for nearly 28 percent of U.S. employment in 2023, just slightly down from the 33 percent reported in 2021. Data show that about half of these workers are fully remote and the other half hybrid, commuting to an office some days. Considering an American workforce of 157 million people, nearly 50 million workers do their jobs from home at least part of the time, and close to 25 million people do fully remote work.
"We know working from home has declined somewhat since the end of the pandemic, but it remains prevalent in many industries," said Dwellics.com Founder Giselle Sitdykova. "Remote work offers numerous benefits, including decreasing employers' need for office space, equipment, and supplies, and offering workers more freedom to work where and when they like. Remote work is preferred by millions of Americans because it saves them the time and expense of commuting, and not having to go to an office has allowed thousands to relocate to a city that's more in line with their preferred lifestyle. This is why Dwellics created the 'Top 100 Best Cities for Remote Work' rankings, to help people find a place to work from home that offers high internet speeds, a comfortable climate, good air and water quality, and a cost of living that suits their income."
When determining the best cities for remote workers in 2023, Dwellics' PhD-level data scientists analyzed more 60,000 cities, towns, and neighborhoods within large metro areas across the nation. Ranking factors included places with the highest internet speeds; best climate comfort, including temperature and humidity; public safety, including natural disaster risks, air and water quality; public health, and cancer rates; infrastructure such as outdoor activities, distance to nearest airport, government spending, and housing-cost stability; and financial considerations such as housing costs, property taxes, income taxes, and cost-of-living index. This ranking is aimed at helping workers who do not commute to an office - including freelancers and those who are self-employed – determine the best place to relocate to.
"Dwellics.com uses more than 50 data sources and 100+ metrics to rank the best cities for remote workers based on the things that make life wonderful: good climate, a well-rounded community life, the opportunity for outdoor activities, and a cost of living that doesn't strain your budget," Sitdykova explained. "We've created 11 different 'Top 100 Best Cities' ranking lists to help Americans find the perfect place to live their best life, however the choose to define it. Our parented algorithm also allows Dwellics users to compare two cities side by side and provides detailed analysis of each locale's average rent and mortgage prices, taxes, median income, community demographics like population size, age, racial and religious diversity, political affiliation, and industry and employment data that indicates the types of jobs available in each individual city. Dwellics also posts reviews of each city submitted by users who provide pros and cons of living in each place in their own words."
Other "Top 100 Best Cities" rankings new for 2023 offer lists of the best places for retirees, safest places to live, most affordable cities with outstanding schools, most educated cities, healthiest counties in the nation, and best places for people to enjoy an outdoor lifestyle. In addition to "Top 100 Best Cities" rankings, Dwellics.com offers free personalizable calculators to compare cost of living, climate, and school performance. For even deeper analysis, users can compare two cities side by side using their own selection of metrics that are most important to them.
"Dwellics.com makes it easier to find the best place to relocate to because our algorithm considers each user's personal needs and wants," Sitdykova explained. "Our team has worked tirelessly for more than two years to build a unique, patented algorithm that gives users an authentic feel for what it's really like to live somewhere. Thousands of visitors each day use our platform to help them make informed decisions about the places they're considering relocating to."
Dwellics is free to use, and for a limited time, no sign-up is required. The website also offers a Blog filled with nearly 50 informative articles offering tips, checklists, and guidance to make relocating easier. New articles are added regularly, and users may sign up to receive Dwellics' free monthly newsletter to keep up with the newest Blog articles and learn more about places of interest to them.
Giselle Sitdykova
Dwellics.com
+1 818-476-2016
email us here
Visit us on social media:
Facebook
Twitter
LinkedIn
Instagram
Other
A snapshot of some of the cities on Dwellics.com's 'Top 100 Best Cities for Remote Work' rankings for 2023