Lois Lund Publishes a Passion Project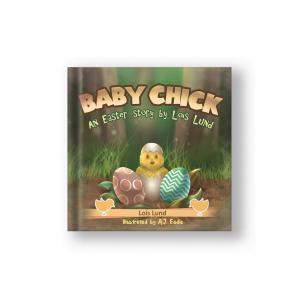 A children's book of rhyming poetry and stories
COOKSTOWN, NEW JERSEY, UNITED STATES, April 5, 2023/
EINPresswire.com
/ -- Author Lois Lund shares her passion for entertaining young children in her book
Baby Chick: An Easter Story
, a collection of rhyming poetry and stories that promote reading and cultivate imaginative play.
"Baby Chick" follows a variety of catchy poems and true tales that reflect on things children love, foster a good work ethic at home and at school, glorify God, and teach about times gone by.
Lund, who grew up in a small town in Indiana, earned an Associate's Two-Year Degree in Arts from Valencia Community College, and served in the United States Navy, said she wrote the book because it is dear to her.
"I loved baby chick at Easter time," she said. "We must never forget who the giver of life is. It is our Heavenly Father who hoovers over us and takes care of us like a mother chicken does her own chickies."
"Baby Chick," an adorable Easter gift, is now available in paperback and digital formats.
About The Reading Glass Books
The Reading Glass Books is your local bookstore with a heart and now an emerging self-publishing house. We believe that each book is an experience, and we take that into heart as we celebrate both writers and readers manifested on our bookshelves—becoming part of everyone's reading journey since 2020. Please visit
www.readingglassbooks.com
for more information.
Lyn Goot
The Reading Glass Books
support@readingglassbooks.com
Visit us on social media:
Facebook
Twitter
Instagram
YouTube