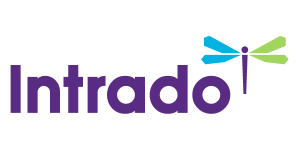 CPABC: Greater Victoria building investment strong in 2022, though cracks starting
/EIN News/ -- VICTORIA, British Columbia, March 23, 2023 (GLOBE NEWSWIRE) -- According to BC Check-Up: Invest, an annual report by the Chartered Professional Accountants of British Columbia (CPABC) on investment trends across the province, there were 4,787 housing units that began construction across Greater Victoria.

"The significant number of housing units started in the area last year are needed to house our rapidly growing population," said Lindalee Brougham, FCPA, FCA, FCGA, President of LL Brougham Inc. "While down slightly from the record set in 2021, the housing investment in 2022 remained well above historical norms."
The 4,787 units which began construction in 2022 was a decline of 0.5 per cent from the record 4,809 started in 2021, but above the average of 3,555 from 2016 to 2020.
In total, 3,970 were attached units such as condos, townhomes, and apartments, up by 4.1 per cent from 2021 and representing 82.9 per cent of all the units started in 2022. There were 817 detached units started, down by 17.8 per cent.
"Last year, housing activity was strongest in larger developments with many units. And with the high cost of land here, there is a need for density," noted Brougham. "Another positive investment trend was a strong level of major project construction."
The estimated value of all major projects in Greater Victoria, those with a cost of over $15 million, was $14.0 billion in Q3 2022, up from $13.9 billion in Q3 2021. As of Q3 2022, 42 projects worth $10.1 billion were under construction, almost three-quarters of the total project value in the region.
"Greater Victoria continues to have the highest proportion of major projects under construction in the province, which has provided a boost to the region's economy during this period of economic uncertainty," continued Bougham. "This is particularly important now, as rising interest rates have taken a toll on new building investment."
Overall, between March 2022 to January 2023, building permit value declined by 32.9 per cent due to rising interest rates. The scale of the decline was similar for non-residential permits (-35.8 per cent) and residential permits (-32.2 per cent).
"High interest rates are expected to stay and the significant decline in building permits issued across Greater Victoria indicates building investment may weaken significantly in 2023," concluded Brougham. "Given how important these investments are in terms of providing additional housing and services, and spurring economic growth, it is more important than ever that we foster an environment that attracts more capital to our region."
To learn more, see www.bccheckup.com.
About CPA British Columbia
The Chartered Professional Accountants of British Columbia (CPABC) is the training, governing, and regulatory body for over 39,000 CPA members and 6,000 CPA students. CPABC carries out its primary mission to protect the public by enforcing the highest professional and ethical standards and contributing to the advancement of public policy. CPAs are recognized internationally for bringing superior financial expertise, strategic thinking, business insight, and leadership to organizations.

For more information:
Aaron Aerts, Economist
604.442.9161
news@bccpa.ca