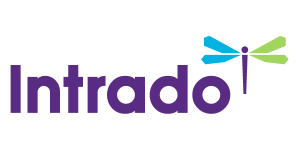 Fund That Flip Launches New $20 Million Tax-Advantaged Investment Offering, the Horizon Residential Income Fund I
New fund offers tax-advantaged returns of a diversified mortgage REIT
/EIN News/ -- NEW YORK, March 23, 2023 (GLOBE NEWSWIRE) -- Fund That Flip, a leading real estate investment firm providing end-to-end technology and capital services to real estate entrepreneurs and investors, today announced the launch of its new Horizon Residential Income Fund I. Structured to offer the tax advantages of a real estate investment trust, or REIT, the Horizon Residential Income Fund I, LLC (HRIF) will provide accredited investors with access to a diversified portfolio of real estate debt investments with the potential for tax-advantaged, attractive risk-adjusted returns.

"We pride ourselves on both knowing the residential real estate space incredibly well and also listening to our customers and bringing products to market that meet their needs" said Matt Rodak, Founder and CEO of Fund That Flip. "The Horizon Residential Income Fund I is our first investment offering to take advantage of the structure of a real estate investment trust and is a result of feedback from our accredited investors who are seeking to gain diversified exposure to this asset class in a tax-advantageous manner with an accessible minimum investment entry point."
HRIF, under the management of FTF Capital Management, LLC, will purchase whole short-term residential bridge mortgage loans originated and underwritten by Fund That Flip. These residential rehab and new construction loans can offer attractive risk-adjusted returns compared to investments in the equity markets. The fund is designed to provide current income, portfolio diversification, and the significant tax benefits of a REIT.
"The Horizon Residential Income Fund I is well-positioned to take advantage of current market conditions and offer investors an attractive investment opportunity," said Doug Dvorak, Vice President, Capital Markets at Fund That Flip. "Real estate debt investments can offer an appropriate risk-adjusted return, and the structure of HRIF offers tax advantages that put more money in investors' pockets. We believe this fund is an enticing opportunity for investors to gain access to this asset class."
The Horizon Residential Income Fund I, LLC is open to accredited investors with a minimum investment of $25,000. For more information and to explore other investment opportunities offered by Fund That Flip, visit www.fundthatflip.com/hrif.
Follow Fund That Flip via Facebook, LinkedIn, Instagram, YouTube, and Twitter.
About Fund That Flip
Fund That Flip is the leading end-to-end platform for local real estate entrepreneurs. The company's technology platform focuses on providing solutions for the entire residential real estate market and passive wealth generation for both individual and institutional investors. With offices in New York City and Cleveland, Ohio, Fund That Flip helps restore communities across the United States through its network of experienced, dedicated real estate entrepreneurs, backed by a diverse base of investors. Additional information can be found at www.fundthatflip.com.
Media Contact:
James Slaughter
Director, Strategic Marketing
info@fundthatflip.com
P: 646-895-6090 
This document is for informational purposes only and is not, and nothing in it should be construed as, an offer to sell or a solicitation of an offer to buy an interest in Horizon Residential Income Fund I, LLC (the "Fund") or any other securities. Any such offer will only be made pursuant to the Fund's Private Placement Memorandum. This information should not be relied upon for the purpose of investing in the Fund or for any other purpose. Any information regarding projected or estimated investment returns are estimates only and should not be considered indicative of the actual results that may be realized or predictive of the performance of the Fund. Past performance is not indicative of future results. You must rely on your own examination of the Fund and the terms of the offering in making an investment decision, and you should not construe the contents of these materials as legal, tax, investment or other advice, or as a recommendation to purchase or sell any particular security.