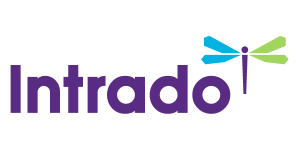 Roofstock onChain Sells Georgia Home to RealT using an NFT on OpenSea
/EIN News/ -- SAN FRANCISCO and MIAMI, March 22, 2023 (GLOBE NEWSWIRE) -- Roofstock, a leading real estate platform specializing in single-family rental (SFR) homes, today announced the sale of a Georgia home to RealT, the innovative platform aiming to simplify global access to U.S. real estate tokenization and investment. The sale was transacted on the Ethereum blockchain through a non-fungible token (NFT) sold on OpenSea, enabled by Roofstock onChain, the web3 business unit of Roofstock. Following the sale, RealT plans to fractionalize the ownership of the Georgia home, providing investors around the globe with a more efficient route into the U.S. residential property market.

The sale to RealT is an exciting development that is streamlining the traditional real estate purchase and sale process. Real estate has long been considered an illiquid asset, with the buying and selling process often lengthy and complex. Roofstock has been innovating real estate since 2015 by using technology to help investors source, buy and sell rental properties with ease and transparency. As a next step, Roofstock is utilizing blockchain technology to enable properties to be purchased more efficiently.
The sale of the Georgia home to RealT marks the beginning of a promising partnership, with Roofstock providing expertise in sourcing and acquiring SFR across multiple markets at scale and RealT providing an innovative approach to global access to U.S. real estate tokenization and investment. Beyond the initial Georgia home sale, RealT will continue to tap Roofstock to source and acquire properties.
The sale of single family homes using NFT technology marks a significant step in modernizing the SFR real estate industry. "Traditional SFR sales are lengthy and complex, and we have reduced that process to one click using smart contracts," said Geoff Thompson, Chief Blockchain Officer. Investors across the globe have a preference for USD denominated assets, and for US residential real estate.
"RealT's tokenization and fractional ownership model, coupled with strong distribution capabilities provides a streamlined opportunity for international investors to get access to US rental properties," added Sanjay Raghavan, VP of web3 Initiatives.
Roofstock onChain links home ownership to NFTs by titling each home in a limited liability company. The ownership of the LLC is then associated with an NFT, where transfers are recorded on the Ethereum mainnet. This web3 home can then be bought and sold on various NFT marketplaces, resulting in instantaneous sale and settlement.
By fractionalizing ownership and offering legally compliant ownership of tokenized real estate, RealT offers investors around the world easy access to U.S. real estate investment opportunities and benefits from direct access to liquidity. This streamlined approach is making the real estate industry more efficient, accessible, and flexible, which is essential for today's investors who demand modern investment options that align with their lifestyles and preferences.
"This partnership was a clear choice because with the current situation, retail investors are starting to have serious difficulties finding a source of financing. On the one hand, Roofstock has disrupted the US real estate market by streamlining the sourcing, renovation and management of properties through a turnkey proptech offering. On the other hand, RealT revolutionized access to real estate investments by allowing investors around the world to invest from $50 and up while having the possibility to resell or leverage your investment 24/7 thanks to secondary markets," said Remy Jacobson - Co-CEO & Co-Founder at RealT.
RealT is known for its legally compliant ownership of tokenized real estate, with more than $70 million tokenized across over 280 properties and 1,300 units. Investors can easily build their own real estate portfolio starting at just €50 and receive rent every Monday. Additionally, they can sell or leverage their assets whenever they want, making it a flexible and accessible investment opportunity.
About Roofstock onChain
Roofstock onChain is the web3 subsidiary of Roofstock, a leading real estate investing platform for the $4 trillion single-family rental home sector. Using blockchain technology, Roofstock onChain facilitates the sale and settlement of single family rental properties with one click, and to transact with programmable money such as Circle's USDC, cutting the time and cost incurred by legacy systems.
Roofstock provides extensive resources for investors to actively participate in the SFR space, including data analytics, connections to property management companies and contractors, and other management tools. Founded in 2015, Roofstock has facilitated more than $5 billion in investment transactions to date.
To learn more or to get started with Roofstock onChain, please visit onchain.roofstock.com or @rsonchain on Twitter
About RealT
RealT is a market leader in US real estate tokenization. Launched in 2019, buy a team of Blockchain and Web3 veterans, RealT has built cutting edge web3 technology and fostered a vibrant and growing investor community in over 135 different countries. RealT has tokenized over 280 properties for an amount of USD 70 million, from single-family homes to larger multifamily apartment buildings. Its ecosystem allows investors worldwide to participate in real estate investments and grow their portfolio at their own rhythm and according to their preferences. They can own a fraction of a structure (represented as a crypto-token), receive net distributions, buy, sell and use leverage with their tokens in 2 clicks without all the red tape thanks to their deep integration in decentralized finance (DeFi) protocols.
RealT continues to integrate with several leading DeFi protocols to bring novel technology solutions to the global real estate investment market's.
To learn more or to get started with RealT, please visit realt.co or @RealTPlatform on twitter or on Telegram
Media Contacts
Roofstock onChain Media Contact
Kayla Gill, kayla@serotonin.co
RealT Media Contact
Katarina Fisiak, katarina@calmonpartners.com