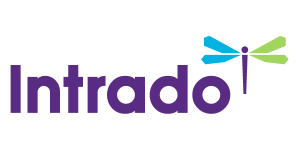 Global Tetraspecific Antibody Market Opportunity Clinical Development Report
Multispecific Antibodies Will Dominate Targeted Therapy Approach Says Kuick Research
/EIN News/ -- Delhi, March 22, 2023 (GLOBE NEWSWIRE) -- Tetraspecific Antibodies Clinical Trials, Proprietary Technologies, Companies & Market Trends Insight 2023 Report Highlights:
Global Tetraspecific Clinical Trials Landscape Insight
Global Tetraspecific Ongoing Clinical Trials By Company, Country, Indication & Phase
Tetraspecific Antibodies Proprietary Technologies By Company
Current Clinical Development & Future Commercialization Outlook
Tetraspecific Antibodies Mono & Combination Therapeutic Approaches
Competitive Landscape
Download Report: https://www.kuickresearch.com/report-tetraspecific-antibody-tetra-specific-antibodies
Being a sector that often asks for growth and innovation, the dynamics of global pharmaceutical industry are always subjected to extensive evolution. New drug molecules are researched and commercialized to meet patient therapeutics needs playing a vital role not only in treatment process but also towards the commercial success of the developer. In recent years, as the market becomes more competitive with branded and generic products, major companies compete in the area of research and development. In this highly competitive market, companies develop an extra edge to enhance their competitiveness by including novel approaches in their clinical pipeline.
The development of multispecific antibodies like tetraspecific antibodies have presented with an exciting opportunity for the pharmaceutical industry to gain the added edge in their pipeline. With more than 500 bispecific antibodies in the clinic, researchers are working on new ways to add even more functionality to the ever growing toolbox of antibody based therapies. This exciting decade begins the onset of tetraspecific antibodies which in a couple more years can be expected to become the epitome of success in cancer immunotherapy.
Although the research on tetraspecific antibodies is at its beginning stage, their inception has certainly shifted the clinical pipeline for several multinational pharmaceuticals. The ability of targeting four multiple epitopes simultaneously without bearing the side effects and limitations observed by consuming numerous therapeutics drugs has been brought by their introduction. The method of tetraspecific antibodies has presented with results which even cocktails of monoclonal antibodies or even bispecific antibodies could not present with.
It would be surprising if tetraspecific antibodies did not dominate the commercial market of antibody based therapies and potentially act as a savior to the current antibody market, providing a new level of precision and efficacy in the treatment for not just cancers but expanding to neurological disorders and to autoimmune diseases. As limitations of traditional monoclonal antibodies become apparent, the development of tetraspecific antibodies gaining momentum offers a promising new approach.
Moreover, their application is not limited to known and explored targets in cancer immunotherapy, companies evaluating and developing tetraspecific antibodies have incorporated new and emerging targets which will further expand the market space for tetraspecific antibodies. One of the key limitations of traditional monoclonal antibodies is their lack of specificity and potency. While they are effective at targeting specific antigens, they often fail to engage the immune system sufficiently to elicit a strong immune response. This is where tetraspecific antibodies have the prospective to revolutionize the market.
Designed to target multiple antigens and/or receptors simultaneously, engaging the immune system in a more comprehensive and potent ways, tetraspecific antibodies as an approach has the potential to improve efficacy, overcome tumor heterogeneity and resistance and reduce the risk of side effects and toxicities. Furthermore, to generate a more robust response, combination strategies have also been tested in clinical trials.
The era that tetraspecific antibodies bring with their development and adoption from the pharmaceutical industry wills surely transform the current landscape of antibody based market. Even though there are multiple multispecific antibody approaches that are proving themselves in clinical studies, none of them have generate as positive results as tetraspecific antibodies have even in their early clinical trial phases.
As tetraspecific antibodies expand their reachability by increasing not only cancer indications but also targeting autoimmune and neurological patient population, this emerging market will assuredly renovate the spectrum of immunotherapy. We expect that the first approved tetraspecific antibody with in next 6 to 7 years and initial sales around USD 500 Million with 3 to 4 years of commercial launch. Given the exponential success of bispecific antibodies, this number is only figurative but with how fast tetraspecific approach has extended and targeted the extensive patient population; the success graph is only expected to increase.
Understanding the competition is an imperative step taken by the pharmaceutical industry and as the awareness about tetraspecific antibody grows, its assured adoption from the industry will accelerate its clinical success. This report provides a holistic perception about the slowly emerging market of tetraspecific antibodies while also providing information about the current candidates in preclinical and clinical pipeline. Additionally, the report also provides knowledge about certain proprietary technologies developed by some pharmaceuticals which will hasten the development and onset of tetraspecific antibodies.

Contact:

Neeraj Chawla

neeraj@kuickresearch.com

https://www.kuickresearch.com