FEAR-NONE Motorcycle Gear Brings A Bright Spot To Chicago With Its Iconic American-Made Motorcycle Clothing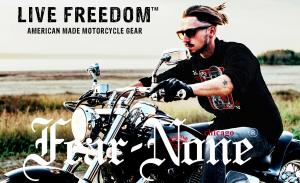 Fear-NONE Motorcycle Gear Brings A Bright Spot To The City With Its Iconic American-Made Motorcycle Clothing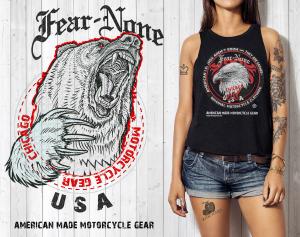 Fear-NONE Motorcycle Gear Brings A Bright Spot To The City With Its Iconic American-Made Motorcycle Clothing
Despite Chicago's Social and Crime woes, FEAR-NONE Motorcycle Gear Brings A Bright Spot To The City With Its Iconic American-Made Motorcycle Clothing.
Despite Chicago's Social and Crime woes, FEAR-NONE Motorcycle Gear Brings A Bright Spot To The City With Its Iconic American-Made Motorcycle Clothing."
— FEAR-NONE Motorcycle Clothing
CHICAGO, ILLINOIS, USA, March 20, 2023 /
EINPresswire.com
/ -- While Chicago deals with its bad Press over urban decay, record shootings and crime levels, there is one super-resilient member of the "big shoulders town" that is happily moving forward. Iconic American motorcycle clothing brand
FEAR-NONE Motorcycle Gear
just keeps churning out its "1000% American Made" motorcycle clothing like nothing has happened. To FEAR-NONE, it's still 1969—and they love it this way. The iconic niche American motorcycle clothing brand known for its "Original Classic American Biker" theme sees the future road looking for its original-design USA-made products. Founded over 20 years ago in Chicago, a melting pot of relentless drive and change, and "a bigger the better" attitude, FEAR-NONE's name sounds appropriate for a city that has always been seen as tough, demanding and resilient and that loves American motorcycles.
FEAR-NONE's rising niche brand is loved amongst its American motorcycle enthusiasts who have a fierce loyalty to its brand— literally "demanding" their products rather than refunds if a product rarely becomes unavailable. "They say, "keep my money I don't want it back! I just want my stuff and I am coming down to get my shirt or jacket to make sure I get it," says CEO Bill "Wild Bill" Walen.
Such customer loyalty has caused FEAR-NONE to rapidly grow over the last decade to having customers worldwide with now over 700 original products. The brand's focus is on making "old school" original American biker clothing and gear of the highest performance level that's designed and made in the USA. Ranging from shirts to jackets to jeans to head gear, FEAR-NONE's original, eye-turning designs, unique old-school interpretation of American motorcycle culture, and emphasis on highest performance products designed for life on 2 wheels on American highways has been very successful in a tough fashion market. Wild Bill, says, "We simply are American bikers designing and making the coolest and best possible American-made gear for American bikers that we are very proud of. It's a labor of love and really a statement of what we believe in. Besides, being the best-made functional and innovative products on the market, our products don't look like anything else… our DNA is about an interpretation of American biker culture that is true to our beliefs of what American "Old School" really is about. Our customers all over the world from every culture love this. When you see our products for the first time, they literally scream "Old School American Biker."
With over 700 unique American made products added to FEAR-NONE's growing line-up over the last 7 years including shirts, jackets, tanks, hoodies, windbreakers, jeans, head gear, boots, etc. FEAR-NONE continues to stress its Chicago-American heritage, originality, quality as well as its loyalty to its customers worldwide. "I am amazed how cool and "bad" people think the brand is and the response we have gotten from all over the world from people who wear our gear! We're still tiny compared to the big guys which is great as we are seen as customized and elite. But we've come a long way from our original 8 product types in Chicago. 700 products and counting is incredible for a little Chicago brand!"
The secret to FEAR-NONE's success? Like its home city of Chicago, FEAR-NONE embraces the concepts of highest-quality, innovation, change and technology. Not only in designing and constructing its original high-performance clothing, but also by being a pioneer in brand building, marketing and technology on a global scale as seen from its state-of-the-art internet presence- especially its website, Facebook Page & stores, all of which have won the brand accolades worldwide. The brand also never rests of its laurels and is in a state of continuous improvement and evolution to an ever-demanding clientele.
www.fear-none.com
William Walen
FEAR-NONE Motorcycle Gear
+1 866-212-3267
email us here
Visit us on social media:
Facebook
Instagram