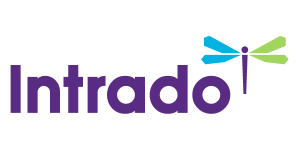 Physician Growth Partners advises Ohio-based Precision Orthopaedic Specialties and Chardon Surgery Center in transaction with Ortho Alliance
/EIN News/ -- CHICAGO, March 16, 2023 (GLOBE NEWSWIRE) -- Physician Growth Partners ("PGP") is pleased to have advised Ohio-based Precision Orthopaedic Specialties and Chardon Surgery Center, (collectively "Precision Ortho"), in its recent transaction with Ortho Alliance, ("OA") a private equity backed orthopaedic platform and portfolio company of Revelstoke Capital Partners. This represents Ortho Alliance's continued expansion in the Ohio market.

Led by a group of highly experienced and sophisticated physicians, Precision Ortho has three offices and one multi-specialty surgery center in Northeast Ohio. Their team is comprised of more than 10 physicians and 50+ staff providing orthopaedic and spinal surgery, podiatry, sports medicine, chiropractic, and physical therapy services. The practice has built a reputation for delivering the highest level of specialized care across a broad scope of complex orthopaedic procedures. This new partnership will empower Precision Ortho to expand their current footprint by utilizing OA's operational resources, capital, and Midwestern presence, expanding in the Northeast Ohio market while maintaining clinical autonomy.
Based in Cincinnati, OA is a management services organization ("MSO") formed in partnership with leading Midwest orthopaedic practices. It is building one of the country's leading orthopaedic MSOs, providing operations, marketing, and patient-experience expertise and resources to partner practices working in orthopaedics and sports medicine. Since 2019, OA has grown to more than 170 physicians and 2,000 employees.
Physician Growth Partners served as the exclusive transaction advisor to Precision Orthopaedic Specialties and Chardon Surgery Center in its evaluation, negotiation, and execution of this transaction.
Dr. Gregory Sarkisian of Precision Ortho's leadership team said, "I would like to sincerely thank Michael Kroin and the Physician Growth Partners team for the countless hours and dedication, working with us through a very complex transaction. The PGP team found us an excellent private equity partner for our orthopaedic group and surgery center. All our partners were very pleased with the process and outcome. Thanks to the PGP team!"
Michael Kroin, PGP's CEO and Managing Partner, added, "Our team thoroughly enjoyed working with the doctors and staff at Precision Ortho. Their clear commitment to clinical excellence stood out, making it a priority that finding the right cultural and operational fit was equally important as the economics. After evaluating several options, we saw that Ortho Alliance's deep Midwestern presence and physician leadership aligned with our client's vision. PGP is extremely pleased with the result and looks forward to seeing this partnership flourish."
About Physician Growth Partners
Physician Growth Partners is one of the most active national healthcare transaction advisory firms dedicated to representing physician platforms in transactions with private equity. PGP creates value by providing operational support, strategic positioning, and transaction advisory, delivering optimal outcomes for our clients.

For more information about Physician Growth Partners, please visit www.physiciangrowthpartners.com or contact us at press@physiciangrowthpartners.com