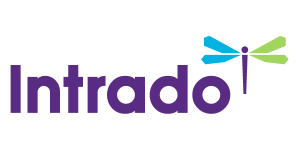 Novotech veröffentlicht Bericht über den weltweiten Stand der klinischen Studien für multispezifische monoklonale Antikörper
/EIN News/ -- SINGAPUR, March 16, 2023 (GLOBE NEWSWIRE) -- Novotech, das führende, auf den asiatisch-pazifischen Raum ausgerichtete Biotech-CRO, hat einen neuen Bericht über den weltweiten aktuellen Stand der klinischen Studien für multispezifische monoklonale Antikörper (Mabs) veröffentlicht, einschließlich einer Analyse der Wachstumszentren im asiatisch-pazifischen Raum, in Europa und in den USA.

Der neue Bericht Multi-Specific Monoclonal Antibodies – Global Clinical Trial Landscape (Multispezifische monoklonale Antikörper – Weltweiter Stand der klinischen Studien) kann hier heruntergeladen werden.
Dem Bericht zufolge hat es zwischen 2018 und 2022 weltweit über 1.000 Studien zu multispezifischen Mabs gegeben, wobei etwa 40 % der Studien im asiatisch-pazifischen Raum, etwa 30 % in den USA und etwa 22 % in Europa durchgeführt wurden.
Der asiatisch-pazifische Raum ist die am schnellsten wachsende Region für multispezifische MAB-Studien mit einer 5-Jahres-CAGR von über 37 %, was fast doppelt bzw. dreimal so hoch ist wie die Wachstumsraten in den USA bzw. Europa.
Die Mehrzahl der multispezifischen monoklonalen Antikörper (85 % – 90 %), die in diesen drei großen Regionen in klinischen Studien getestet werden, zielen auf onkologische Indikationen ab. Bei den meisten handelt es sich um Studien in der frühen Phase (Phase I) und in der mittleren Phase (Phase II), während sich mehr als 15 von ihnen in Phase III befinden.
Zudem wies der asiatisch-pazifische Raum mit 90 % den höchsten Anteil an onkologischen Studien auf, während der prozentuale Anteil der Onkologie in den USA bei 84 % und in Europa bei 82 % lag.
Der Bericht befasste sich auch mit den Gründen, warum der asiatisch-pazifische Raum zu einer Drehscheibe für Mabs geworden ist, einschließlich der Vorteile bei der Patientenrekrutierung.
Laut dem Bericht hat der Patientenzugang im 5-Jahres-Zeitraum von 2018 bis 2022 dazu geführt, dass im asiatisch-pazifischen Raum die mediane Studiendauer um 30 % kürzer als in den USA und um über 40 % kürzer als in Europa ist. Auch erfolgte die Rekrutierung im asiatisch-pazifischen Raum 38 % schneller als in den USA und fast dreimal so schnell wie in Europa.
Im asiatisch-pazifischen Raum spielt China im Sektor der multispezifischen Antikörperstudien eine führende Rolle.
Im Bericht wird festgestellt, dass immer mehr Biopharmaunternehmen Zugang zu eigenen Plattformen erwerben, um auf dem chinesischen Mabs-Markt Fuß zu fassen. Zudem machen die laufenden staatlichen Initiativen zur Förderung der Entwicklung neuartiger Therapien durch die Umsetzung neuer Gesetze und die Reform bestehender Vorschriften den Einstieg in die chinesische Immuntherapiebranche attraktiv.
Novotech hat jahrzehntelange Erfahrung in der biotechnologischen Arzneimittelentwicklung, verfügt über etablierte Beziehungen zu Prüfzentren und Studienärzten, Zugang zu großen Patientenpopulationen und einen Projektmanagementansatz, der sich auf Problemlösung, Eigenverantwortung und Flexibilität konzentriert.
Konsequente Investitionen in fortschrittliche Schulungen und Technologien sorgen für eine außergewöhnliche Full-Service-CRO-Lösung im Bereich der Biotechnologie.
Novotech wurde vor Kurzem mit bedeutenden CRO-Auszeichnungen gewürdigt, darunter die Auszeichnung "Asia-Pacific Biotech CRO of the Year" von Frost & Sullivan, die Einstufung als eines der 10 besten CROs unter den weltweit führenden CROs, die Nominierung als Finalist bei den renommierten Scrip Awards und die Verleihung des Gene & Cell Therapy Excellence Award.
Im asiatisch-pazifischen Raum hat Novotech mehr als 50 Leading-Site-Partnership-Vereinbarungen mit bedeutenden medizinischen Forschungseinrichtungen geschlossen, die den Sponsoren exklusive Vorteile bieten.
Novotech, das weltweit über CROs und regulatorische Beratung verfügt, gab auf der JPMorgan-Konferenz in diesem Jahr die Übernahme von EastHORN bekannt, einem europäischen CRO mit klinischer, medizinischer und regulatorischer Expertise an mehreren strategisch wichtigen Standorten auf dem Kontinent.
Die Übernahme ist Teil des globalen Expansionsprogramms von Novotech. EastHORN wurde 2004 gegründet und hat über 250 Mitarbeiter.
Die Übernahme von EastHORN bedeutet, dass Kunden aus der Biotechnologiebranche in ganz Europa und den USA Zugang zum einzigartigen und beispiellosen Angebot an CRO-Dienstleistungen von Novotech für die frühe bis späte Phase haben. Der Schwerpunkt liegt jedoch auf dem asiatisch-pazifischen Raum, wo sich das Unternehmen einen guten Ruf in Bezug auf die beschleunigte Durchführung hochwertiger klinischer Studien erworben hat.
Über Novotech Novotech-CRO.com
Novotech ist das führende CRO im asiatisch-pazifischen Raum mit weltweiten Umsetzungsmöglichkeiten. Novotech ist ein klinisches Auftragsforschungsinstitut mit Labors, Phase-I-Einrichtungen, Beratungsdiensten für die Arzneimittelentwicklung und Fachwissen über FDA-Zulassungen und hat Erfahrung mit über 5.000 klinischen Projekten, einschließlich klinischer Studien der Phasen I bis IV und Bioäquivalenzstudien. Novotech ist in der Lage, Kunden aus der Biotechnologiebranche bei der Durchführung klinischer Studien im asiatisch-pazifischen Raum, in den USA und in Europa zu unterstützen. Novotech hat weltweit über 3.000 Mitarbeiter und 33 Niederlassungen in den USA, Europa und im asiatisch-pazifischen Raum.
Weitere Informationen finden Sie unter https://novotech-cro.com/contact

Medienkontakt
David James
communications@novotech-cro.com
AU: +61 2 8218 2144
USA: +1 415 951 3228
Asien: +65 3159 3427