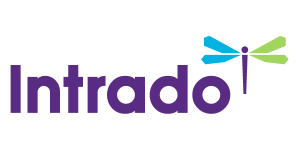 UK court issues decision in InterDigital's FRAND licensing case against Lenovo
/EIN News/ -- WILMINGTON, Del., March 16, 2023 (GLOBE NEWSWIRE) -- InterDigital, Inc. (Nasdaq: IDCC), a mobile and video technology research and development company, today announced that the UK's High Court handed down its judgment in the company's licensing dispute with Lenovo.

The Court ruled that Lenovo should pay a total of $138.7 million for a license to InterDigital's portfolio of 3G, 4G and 5G patents, and should pay in full for past sales dating back to 2007. The Court will decide in due course whether additional interest is due on the past payments.
"We welcome the Court's decision as the first major SEP FRAND judgment that recognizes that a licensee should pay in full for the past infringement of standard essential patents and we agree with the Court that this could be a powerful way of guarding against patent holdout in the future," commented Josh Schmidt, Chief Legal Officer, InterDigital. "However, we plan to appeal, as we believe that certain aspects of the decision do not accurately reflect our licensing program."
About InterDigital®
InterDigital develops mobile and video technologies that are at the core of devices, networks, and services worldwide. We solve many of the industry's most critical and complex technical challenges, inventing solutions for more efficient broadband networks, better video delivery, and richer multimedia experiences years ahead of market deployment. InterDigital has licenses and strategic relationships with many of the world's leading technology companies. Founded in 1972, InterDigital is listed on Nasdaq. InterDigital is a registered trademark of InterDigital, Inc.
For more information, visit: www.interdigital.com.
InterDigital Contact:
Richard Lloyd
Email: richard.lloyd@interdigital.com
+1 (202) 349-1716