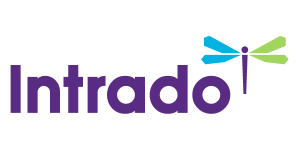 UPDATE -- Halo Investing Launches the Industry's First Multi-Manager Structured Note SMA Marketplace
/EIN News/ -- CHICAGO, March 15, 2023 (GLOBE NEWSWIRE) -- Chicago-based Halo Investing, an award-winning platform for structured notes, buffered ETFs, and annuities, has launched the industry's first Multi-Manager Structured Note Separately Managed Account (SMA) Marketplace. This addition to Halo's platform provides financial advisors with direct access to institutional asset managers specializing in defined-outcome portfolio strategies. Advisors can access the value of structured notes without the challenges of single product purchase and lifecycle management.
"Today's announcement represents one more way advisors can add protection to client portfolios," said Halo Investing President Jason Barsema. "Whether a client wants an SMA, a single note, or both, Halo is continuously innovating to help the advisor community meet clients on their terms. Demand for alternatives is a prime example of how investors are rethinking stocks and bonds. Rather than paying high fees and accepting lockup periods, clients now have access to better risk-reward potential and the convenience of a separately managed account. This is one more step toward fulfilling our mission of bringing protective investing to everyone," Mr. Barsema added.
Halo Investing has launched its SMA Marketplace with industry-leading managers, including NewEdge Wealth, Piton Investment Management, and The Invictus Collective. "We are excited to be working with some of the most established institutional asset managers in the defined-outcome investing landscape," said Ed Condon, Head of Marketplace for Halo. Mr. Condon added, "Combining their years of experience managing advanced structured note strategies with Halo's cutting-edge technology, we will expand the benefits of defined-outcome investing to a much broader audience of advisors and clients."
For more information about Halo's Structured Note SMA Marketplace and Advisor Marketplace, please visit www.haloinvesting.com.
About Halo Investing
Founded in 2015, Halo Investing is an award-winning technology platform that disrupts how protective investment solutions are used worldwide. Headquartered in Chicago, with offices in Abu Dhabi and Zurich, Halo is democratizing access to investment solutions that were previously unavailable to most investors, including structured notes, buffered ETFs, and annuities. Halo has received many honors and was recently named one of Fast Company's 10 Most Innovative Companies. For more information, please visit http://www.haloinvesting.com.

Halo Investing is not a broker/dealer. Securities are offered through Halo Securities, LLC, an SEC-registered broker/dealer and member of FINRA/SIPC. Halo Securities LLC is affiliated with Halo Investing Insurance Services and Halo Investing. Halo Securities LLC acts solely as distributor/selling agent and is not the issuer or guarantor of any structured note products.
Media Contact:
Halo Investing
Vladislav Moldavskiy
vlad.moldavskiy@haloinvesting.com