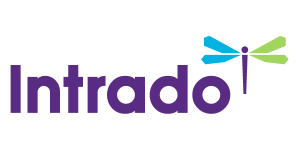 Mountain America Credit Union Signs Statement of Support for National Guard and Reserve
Two Mountain America leaders received Patriot Awards for their support provided to the credit union's service members and their families
/EIN News/ -- SALT LAKE CITY, March 08, 2023 (GLOBE NEWSWIRE) -- On Wednesday, February 22, 2023, Mountain America Credit Union signed a Statement of Support agreement with the Employer Support of the Guard and Reserve (ESGR) committing to not only assist, but to go above and beyond the requirements of the Uniformed Services Employment and Reemployment Rights Act (USERRA) to support National Guard and Reserve employees.

"Mountain America has always been committed to supporting our service members and the sacrifices they make to uphold our freedoms and way of life," said Sterling Nielsen, president and CEO of Mountain America Credit Union. "We're honored to work with the Employer Support of the Guard and Reserve to meaningfully support our guard members and reservists throughout our communities, knowing how critical they are to the overall national defense strategy."
A Media Snippet accompanying this announcement is available by clicking on the image or link below:
Studies show that employer support enhances retention rates in the National Guard and Reserve Components for each of the Services. Recognizing supportive employers is vital to ESGR's mission. ESGR's 54 state committees actively promote awards as a key element in furthering employer support, while strengthening relationships between service members and employers.
Recently, Mountain America Regional Manager Julius Aiono and Service Center Assistant Manager Dylan Carter received Patriot Awards for their assistance provided directly to service members and their families. The Patriot Award recognizes individual supervisors and bosses for their efforts to support citizen warriors through a wide range of measures including flexible schedules, time off prior to and after deployment, caring for families, and granting leaves of absence if needed.
"ESGR has served our country for more than 50 years, fostering a culture in which employers like Mountain America Credit Union support and value the employment and military service of members of the National Guard and Reserve in the United States," said Kim Watts, volunteer Utah state chairman for ESGR. "Citizen warriors could not defend and protect us at home and abroad without the continued promise of meaningful civilian employment for themselves and their families."
Established in 1972, ESGR, a Department of Defense office, exists to promote cooperation and understanding between Reserve Component service members and their civilian employers. It also assists in the resolution of conflicts arising from an employee's military commitment. ESGR is supported by a network of more than 3,000 volunteers in 54 committees from across all 50 states, the District of Columbia, Guam-CNMI (Commonwealth of the Northern Mariana Islands), Puerto Rico, and the U.S. Virgin Islands.
"We're thrilled to support our military personnel, specifically our Guard and Reserve who play an essential operational role in our nation's defense," said Sharlene Wells, senior vice president of public relations and organizational communications at Mountain America. "We recognize that our support of them as an employer gives our guard members and reservists the ability to perform their duties at the highest level of skill and expertise and answer the call of duty whenever that comes. Mountain America is privileged to support and honor them."
To learn more about Mountain America Credit Union, visit macu.com.
About Mountain America Credit Union 

With more than 1 million members and $15.9 billion in assets, Mountain America Credit Union helps its members define and achieve their financial dreams. Mountain America provides consumers and businesses with a variety of convenient, flexible products and services, as well as sound, timely advice. Members enjoy access to secure, cutting-edge mobile-banking technology; 100 branches across six states; and more than 50,000 surcharge-free ATMs. Mountain America—guiding you forward. Learn more at macu.com.
Contact: Jeremy Kartchner, publicrelations@macu.com, macu.com/newsroom