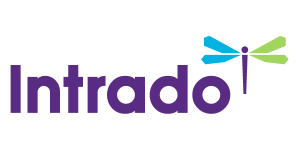 SurgePays Announces 2022 Preliminary Financial Results and Schedules Fourth Quarter and Full Year 2022 Earnings Call
Q4 Positive Cash Flow over $2 million with sales over $35 million
/EIN News/ -- BARTLETT, Tenn., March 02, 2023 (GLOBE NEWSWIRE) -- SurgePays, Inc. (Nasdaq: SURG) ("SurgePays" or the "Company"), a technology and telecommunications company focused on the underbanked and underserved, announces preliminary results for the fourth quarter and full year ended December 31, 2022.

For the fourth quarter of 2022, the Company expects to report revenues between $35 million - $36 million which equates to full year revenue expectations of between $120 million - $121 million, a greater than 130% growth rate over 2021. Additionally, fourth quarter 2022 positive cash flow is expected to be between $2 - $3 million.
Commenting on recent company performance, Brian Cox, SurgePays Chairman and CEO said, "We have seen tremendous growth over the last quarter and full year due to the immense contributions from our team and partners. I am proud of our team's ability to execute the business plan of over 2X revenue growth while simultaneously transitioning to being cash flow positive.
2022 was a framework year for us which is allowing multiple new products and sales channels to be opened for 2023. We expect to continue on a significant revenue growth trajectory as we look to expand revenue opportunities through subscriber growth and alignments with convenience store distribution partners. These alignments will drive store count and increase transactions on the SurgePays network. Our model is to create a wide path to success by reinvesting in providing products and services the underbanked community both needs and wants."
Conference Call Information
The Company plans to release financial and operational results for fourth quarter 2022 at market close on Thursday March 30, 2023. SurgePays management will host a webcast at 5 p.m. ET / 2 p.m. PT to discuss these results.
The live webcast of the call can be accessed at 4Q 2022 Webcast Link, as well as on the company's investor relations website at ir.surgepays.com.
Telephone access to the call will be available at 877-407-9208 (in the U.S.) or by dialing 201-493-6784 (outside U.S.).
A telephone replay will be available approximately one hour following completion of the call through Thursday, April 13, 2023. To access the replay, please dial 844-512-2921 (in the U.S.) or 412-317-6671 (outside U.S.). Enter Conference ID #13736828.
The preliminary financial results for the fourth quarter and full year ended December 31, 2022 are unaudited, reflect our estimated financial results and are based on information available to management as of the date of this release and are subject to potential further material changes upon completion of the Company's standard year-end closing procedures. In preparing this information, management made complex and subjective judgments and estimates about the appropriateness of certain reported amounts and disclosures. Our actual financial results for the three months and year ended December 31, 2022 have not yet been finalized by management and remain subject to the completion of management's final review and our other closing procedures, as well as the completion of the audit of our annual financial statements. These preliminary estimated results do not represent a comprehensive statement of all financial results for the three months and year ended December 31, 2022. We are required to consider all available information through the finalization of our financial statements and their possible impact on our financial conditions and results of operations for the period, including the impact of such information on the complex judgments and estimates referred to above.
About SurgePays, Inc.
SurgePays, Inc. is a technology and telecommunications company focused on the underbanked and underserved communities. SurgePhone Wireless provides mobile broadband to low-income consumers nationwide. SurgePays blockchain fintech platform utilizes a suite of financial and prepaid products to convert corner stores and bodegas into tech hubs for underbanked neighborhoods. Please visit SurgePays.com for more information.
MZ Contact
Brian M. Prenoveau, CFA
MZ Group – MZ North America
brian.prenoveau@mzgroup.us
+561 489 5315
Cautionary Note Regarding Forward-Looking Statement
This press release includes express or implied statements that are not historical facts and are considered forward-looking within the meaning of Section 27A of the Securities Act and Section 21E of the Securities Exchange Act. Forward-looking statements involve substantial risks and uncertainties. Forward-looking statements generally relate to future events or our future financial or operating performance and may contain projections of our future results of operations or of our financial information or state other forward-looking information. In some cases, you can identify forward-looking statements by the following words: "may," "will," "could," "would," "should," "expect," "intend," "plan," "anticipate," "believe," "estimate," "predict," "project," "potential," "continue," "ongoing," or the negative of these terms or other comparable terminology, although not all forward-looking statements contain these words. Although we believe that the expectations reflected in these forward-looking statements are reasonable, these statements relate to future events or our future operational or financial performance and involve known and unknown risks, uncertainties and other factors that may cause our actual results, performance or achievements to be materially different from any future results, performance or achievements expressed or implied by these forward-looking statements. Furthermore, actual results may differ materially from those described in the forward-looking statements and will be affected by a variety of risks and factors that are beyond our control, including, without limitation, statements about our future financial performance, including our revenue, cash flows, costs of revenue and operating expenses; our anticipated growth; our predictions about our industry; and the impact of the COVID-19 pandemic on our business and our ability to attract, retain and cross-sell to clients. The forward-looking statements contained in this release are also subject to other risks and uncertainties, including those more fully described in our filings with the Securities and Exchange Commission, including in our Annual Report on Form 10-K for the fiscal year ended December 31, 2021. The forward-looking statements in this press release speak only as of the date on which the statements are made. We undertake no obligation to update, and expressly disclaim the obligation to update, any forward-looking statements made in this press release to reflect events or circumstances after the date of this press release or to reflect new information or the occurrence of unanticipated events, except as required by law.