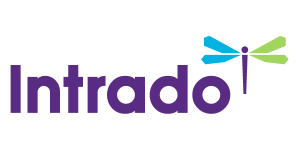 Intermediate Bulk Container (IBC) Market to Cross US$ 46.2 Billion by 2033 Amid Rising Import and Export of Essential Commodities Worldwide Says Future Market Insights, Inc.
The USA is poised to dominate the North American intermediate bulk container market, with a projected 86.7% share by 2033 and an impressive valuation of US$ 3.5 billion in 2022 alone! Meanwhile, East Asia may see similar success from China's industrial development and infrastructural growth- driving it to hold 77.5% of its regional IBC market in just one year -2023.
/EIN News/ -- NEWARK, Del, Feb. 01, 2023 (GLOBE NEWSWIRE) -- According to Future Market Insights, the global intermediate bulk container (IBC) market size is forecast to inflate from US$ 23.8 billion in 2023 to US$ 46.2 billion by 2033. Overall intermediate bulcontainer demand is expected to surge at 6.9% CAGR throughout the assessment period (2023 to 2033).

Increasing import and export of essential commodities such as pharmaceuticals, food & beverages, fertilizers, and petroleum across the world and growing demand for safe and convenient bulk packaging solutions are the key factors driving the global intermediate bulk container (IBC) market forward.
Intermediate bulk containers have emerged as ideal packaging solutions for storing and transporting bulk solid, semi-solid, and liquid materials due to their safer, convenient, and cost-effective nature. Rising usage of these bulk packaging solutions across industries such as food & beverage, pharmaceutical, and chemical is expected to boost intermediate bulk container sales during the forecast period.
Numerous products are not exported or traded to different nations due to the unavailability of convenient and effective packaging types to transport them. Intermediate bulk containers (RBCs and FIBCs) are highly cost-effective packaging solutions, which ensure the product is shipped in its original form to its destination.
Prospecting untapped regions for exports of products will create an abundance of opportunities for the growth of the IBC market during the projection period. Regions such as Europe and North America are witnessing high demand for organic food products. Shipping of these organic products from various regions will require the use of bulk bags, thereby further strong-arming the market in these regions.
Get a Sample PDF of the Report @ https://www.futuremarketinsights.com/reports/sample/rep-gb-2036
Factors such as ever-emerging cross-country trade, increased demand for modern containers to carry large liquid quantities, and reforming of rigid IBCs for reducing packaging scrap will exponentially increase intermediate bulk container sales globally.  
FIBCs are the most suitable option for the export of food products. Flexible intermediate container (FIBC) bags are preferred over corrugated boxes, as they have a relatively high shelf-life and are also lightweight.
Key Takeaways from Intermediate Bulk Containers (IBC) Market
By product type, the flexible IBC segment is likely to hold around 94% market share by the end of 2033.
Based on material, plastic segment will continue to dominate the global intermediate bulk container (IBC) market during the next decade.
In terms of content, solid & semi-solids segment is forecast to showcase an incremental opportunity of US$ 20.3 billion, during the assessment years.
By end use, chemicals sub-segment in RIBCs category is estimated to create an incremental opportunity of US$ 1.2 billion during the projection period while food and agriculture sub-segment of FIBCs category is estimated to create an incremental opportunity of US$ 8.4 billion by the end of 2033.
Europe is forecast to remain at the leading position and hold around 1/3rd share of the global market during the assessment period.
With increasing manufacturing activities, East Asia and South Asia markets are estimated to witness a gain of 250 bps and 140 bps of current market share respectively by 2033.
The U.S. intermediate bulk container (IBC) market reached US$ 3.5 billion in 2022 and it is expected to hold 86.7% share of North America market by 2033.
China's intermediate bulk container market is forecast to exhibit a CAGR of 8.5% between 2023 and 2033.
"Growing demand for flexible and rigid intermediate bulk containers due to their packaging capabilities in storing and transporting liquid, semi-solid and solid contents safely and conveniently is anticipated to provide a strong thrust to the global intermediate bulk container market development," says an FMI analyst
High Demand for Advanced Containers for Large Quantity Liquid Transportation to Facilitate Intermediate Bulk Container Market Expansion
Most European countries have witnessed a steady recovery from the recent recession caused by the pandemic, and are likely to increase trade activities over the forecast period. This, coupled with healthy growth in the trade volume of IBCs in the East Asia & South Asia regions, is expected to play a crucial role in stabilizing global trade.
Since there is a noteworthy existence of a link between the supply and demand chains for industrial packaging, enhanced industrial packaging demand is evident, with stabilized manufacturing sector output. Though the demand for IBCs is likely to be concentrated in the Asian region, an important contribution to the global demand is also expected from other regions such as Europe and MEA because of the increase in the transportation of large volumes of goods.
The USA intermediate bulk container market is expected to register robust growth over the forecast period because of the increasing volume of export and import goods such as petroleum, food, chemicals, paints, and other commodities. One of the key reasons augmenting the demand for IBCs is the efficiency of the manufacturing industry and industrial output.
Ask An Analyst @ https://www.futuremarketinsights.com/ask-the-analyst/rep-gb-2036
Ever-increasing Cross Country Trade to Boost IBCs Demand
In recent years, there has been a dramatic rise in cross-country trade due to globalization and open trade policies, and the trend is expected to further escalate during the upcoming years. This in turn will generate high demand for bulk packaging solutions such as intermediate bulk containers (IBCs).
Regions such as North America are seeing an exponential rise in demand for food, petroleum, and chemical applications. Around 33% of the agricultural land in the USA is meant only for exports, which propels the need for bulk packaging. IBCs offer several benefits such as reusability, leading to their long range of applications across various end users.
Further, one of the key factors leading to adoption of IBCs is their exponentially small contamination problem, since IBCs are manufactured with utmost care and periodic reconditions.
Who is Winning?
Greif Inc., SCHUTZ GmbH & Co. KGaA, and Mauser Packaging Solutions are the top players operating in the intermediate bulk containers market. Further, Berry Global Inc., International Paper Company, DS Smith Plc and Mondi Group are also noticeable players in the intermediate bulk containers market. The 3-tier players of the market hold 55 to 65% of the global intermediate bulk containers market. Summarizing everything, key players will contribute almost 25 to 30% of the global market.
Grief Inc, Berry Global, Inc, Thielmann US LLC, SIA Flexitanks Limited, Schafer Werke Gmbh, Time Technoplast Ltd, International Paper Company, DS Smith Plc, HCS Group, Mondi Plc, SCHÜTZ GmbH & Co. KGaA, Mauser Packaging Solutions, Hoover Ferguson Group, Snyder Industries, Inc, Obal Centrum s.r.o, Bulk Lift International, Inc, Transtainer, Pensteel Ltd, and SYSPAL Ltd, are few of the key intermediate bulk container manufacturers operating worldwide.
Intermediate Bulk Containers Market Report
Future market insights, in its new report, offers an unbiased and thorough analysis of the global intermediate bulk containers market, analyzing historical demand from 2014 to 2022 and forecast statistics for 2023 to 2033. The study reveals market growth projections for the intermediate bulk container market based on the product (RIBC (metal, paperboard, plastic, & composite), and FIBC (flexitanks, & bags), material (metal, paperboard, & plastic (polyethylene, polypropylene, & poly vinyl chloride), content (solid, & semi-solid), capacity (RIBC (up to 1000 lit, 1000 to 1500 lit, & above 1500 lit), and FIBC (up to 500 lit, 501 to 1000 lit, 1001 to 1500 lit, & above 1500 lit)) and end-use (RIBC (chemicals, petroleum & lubricants, paints inks & dyes, food & beverage, cosmetic & personal, healthcare & pharmaceuticals, others), FIBC (chemical & fertilizers, food & agriculture, building & construction, health & pharmaceuticals, mining, others)) across several regions.
Intermediate Bulk Container (IBC) Industry by Category
By Product:
RIBC

Metal
Paperboard
Plastic
Composite

FIBC
By Material:
Metal & Paperboard
Plastic

Polyethylene (PE)
Polypropylene (PP)
Polyvinyl Chloride (PVC)

By Content:
Liquid
Solid & Semi-Solids
By Capacity:
RIBC

Up to 1,000 L
1,000 – 1,500 L
Above 1,500 L

FIBC

Up to 500 KG
501 to 1,000 KG
1,001 to 1,500 KG
Above 1,500 KG

By End Use:
RIBC

Chemicals
Petroleum & Lubricants
Paints, Inks & Dyes
Food & Beverage
Cosmetic & Personal
Healthcare & Pharmaceuticals
Others

FIBC

Chemicals & Fertilizers
Food & Agriculture
Building & Construction
Healthcare & Pharmaceuticals
Mining
Others

View Full Report@ https://www.futuremarketinsights.com/reports/intermediate-bulk-container-market
Table of Content
1. Executive Summary | intermediate bulk container (IBC) market
    1.1. Global Market Outlook
    1.2. Market Analysis
    1.3. FMI Analysis and Recommendations
2. Market Overview
    2.1. Market Coverage
    2.2. Market Definition
3. Key Market Trends
    3.1. Key Trends Impacting the Market
    3.2. Product Innovation / Development Trends
4. Key Success Factors
    4.1. Key Success Factors
    4.2. Cost Saving Comparison
5. Global (IBCs) Market Demand Analysis 2014 to 2022 and Forecast, 2023 to 2033
    5.1. Historical Market Volume (Million Units) Analysis, 2014 to 2022
    5.2. Current and Future Market Volume (Million Units) Projections, 2023 to 2033
    5.3. Y-o-Y Growth Trend Analysis
Old Source: Intermediate Bulk Container (IBC) Market is projected to grow at CAGR of ~ 6%, during 2019 to 2029 - Future Market Insights
About the Packaging Division at Future Market Insights
The Packaging division at Future Market Insights provides an in-depth historical analysis and projections for the next ten years and covers the competitive landscape through a unique dashboard view. Ranging from packaging materials, and packaging machinery to packaging designs & formats, Future Market Insights has an exhaustive database for these industry verticals, serving clients with unique research offerings and strategic recommendations. With a repository of 1,000+ reports, the team has analyzed the packaging industry comprehensively in 50+ countries. The team evaluates every node of the value chain and provides end-to-end research and consulting services; reach out to explore how we can help.
Explore Trending Reports of Packaging:
Intermediate Bulk Container (IBC) Liner Market: The global IBC Liners Market is destined to reach US$ 1.27 Bn by the year 2030, witnessing a CAGR of 4.9% between 2022 and 2030.
Europe Bulk Bags Market: The rising demand for shipping industrial chemicals and mining products in bulk with safety has led to increasing manufacturing of bulk bags such as antistatic bags cross corner bag and among others. Apart from this, the demand for superior and contamination-free solutions for food and agriculture products delivery is enabling a wider adoption of United Nations (UN) certified food bags and bulk bags. The increasing use of these bags in various industrial sectors is push sales in Europe.
Ventilated Bulk Bags Market: Global Ventilated Bulk Bags demand is anticipated to be valued at US$ 23 Billion in 2022, forecast to grow at a CAGR of 7.1% to be valued at US$ 45.66 Billion from 2022 to 2032.
Inner Bulk Liners Market: The global Inner bulk liners market is expected to be valued at US$ 2,196.1 Million in 2022, expected to reach US$ 3,645.9 Million by 2032. A CAGR worth 5.2% is expected for the market during the 2022-2032 forecast period.
Bulk Container Packaging Market:  The global bulk container packaging market is slated to witness a stellar CAGR of 6.3% between 2022 and 2031, reaching US$ 34.1 Bn by the year 2031.
About Us :
Future Market Insights, Inc. is an ESOMAR-certified business consulting & market research firm, a member of the Greater New York Chamber of Commerce and is headquartered in Delaware, USA. A recipient of Clutch Leaders Award 2022 on account of high client score (4.9/5), we have been collaborating with global enterprises in their business transformation journey and helping them deliver on their business ambitions. 80% of the largest Forbes 1000 enterprises are our clients. We serve global clients across all leading & niche market segments across all major industries.    
Contact Us:
Future Market Insights Inc.
Christiana Corporate, 200 Continental Drive,
Suite 401, Newark, Delaware - 19713, USA
T: +1-845-579-5705
LinkedIn| Twitter| Blogs | YouTube
For Sales Enquiries: sales@futuremarketinsights.com