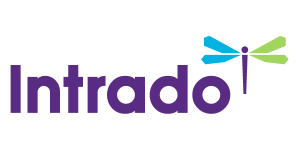 Specialty Fertilizers Market to Touch USD 52.67 Billion by 2030 at 6.23% CAGR - Report by Market Research Future (MRFR)
Specialty Fertilizers Market Information Trends and Insights by type (nitrogen fertilizers, phosphate fertilizers, potash fertilizers, and others) crop type (cereals & oilseeds, fruits & vegetables, turf & ornamentals, and others), and region – Competitive Market Growth, Size, Share and Forecast to 2030
/EIN News/ -- New York, US, Jan. 25, 2023 (GLOBE NEWSWIRE) -- Specialty Fertilizers Market Overview:
According to a Comprehensive Research Report by Market Research Future (MRFR), Specialty Fertilizers Market Information By Type, Crop Type, And Region - Forecast till 2030"; the market will reach USD 52.67 Billion by 2030, an 6.23% CAGR.
Market Synopsis
Specialty fertilizers regulate the level of moisture contact while releasing essential nutrients. Specialty fertilizers also limit possible nutrient loss, hasten nutrient uptake, and reduce toxicity from excessive ionic concentration. Their use will boost the grower's profit, assist in supplying the market with high-quality crops, and allow for larger margins than those typically attained with high-volume fertilizers. The global market for specialty fertilizers is propelled by increased crop nutrition industry innovation and crop nutrition-related research & development. An increasing trend in this sector is the use of specialized fertilizer solutions to fulfill certain crop nutrition needs. The requirement of high nutrition products for growing crops is fueling this market's expansion.
Globally, there is a considerable increase in demand for agricultural goods that can provide all the necessary nutrients for plant growth, which is expected to boost the market growth. Specialty fertilizers can improve plant performance and well-being, leading to an adequate crop output and supporting market expansion. Using precision farming technologies to apply controlled fertilizers can help avoid problems like fertilizer drain-off, excessive fertilizer leaching, and a consequent rise in the biological oxygen demand (BOD) of bodies of water and improve fertilizer use efficiency. As a result, the use of specialty fertilizers is increasing due to the increased adoption of precision farming techniques worldwide.
Get Free Sample PDF Brochure @  https://www.marketresearchfuture.com/sample_request/5276
Report Scope:
Report Attribute
Details
Market Size in 2030
USD 52.67 Billion
CAGR
6.23%
Base Year
2021
Forecast Period
2022-2030
Historical Data
2020
Forecast Units
Value (USD billion)
Report Coverage
Revenue Forecast, Competitive Landscape, Growth Factors, and Trends
Segments Covered
By Type, Crop Type, And Region
Geographies Covered
North America, Europe, Asia-Pacific, and Rest of the World (RoW)
Key Market Drivers
Growing Demand For Food
Government Initiatives To Promote Fertilizer Industry
Market Competitive Landscape:
The notable companies in the specialty fertilizers market are:
Haifa Chemicals (Israel)
Atlantic Gold Corp (Canada)
Art Wilson Co. (U.S.)
Mosaic Company (U.S.) 
Agrium Inc. (Canada)
Yara International (Norway)
Eurochem (Switzerland)
Market U.S.P. Covered:
Market Drivers:
The market for specialized fertilizers is experiencing increased demand because of the rising need for high-yielding and high-quality products globally. Specialized fertilizers are added to the soil as plant food and are referred to as specialty fertilizers. These fertilizers' efficiency produces high-quality crops and boosts crop volume compared to crops with typical yields. Specialty fertilizers strengthen the plants' nutrition, which promotes plant growth and improves crop quality. As a result, the demand for these fertilizers is fueling the expansion of the specialty fertilizers market. The demand for necessities like food is rising dramatically as the world's population continues to rise. Future generations will continue to need food to feed the growing population.
As horticulture crops are produced in many nations that are low in key micronutrients, the need for micronutrient fertilizers across the horticulture industry is anticipated to increase significantly. During the forecast period, the requirement for customized fertilizers is anticipated to increase due to the growing need for fertilizers that can act on and discuss specific crop-related issues and aid their healthy growth. The awareness of and demand for specialty fertilizers, such as micronutrients and controlled-release fertilizers, in the production of crops, have grown quickly in recent years as farmers seek to maximize the yield per planted hectare. The market is then expected to be driven by this.
Browse In-depth Market Research Report (110 Pages) on Specialty Fertilizers:
https://www.marketresearchfuture.com/reports/specialty-fertilizers-market-5276
Market Restraints:
Specialty fertilizers' high price is a significant market restraint. The market for specialized fertilizers is anticipated to see significant development restraints due to the high cost of fertilizers, including micronutrient fertilizers and customized fertilizers. This limitation can be removed by using readily available and reasonably priced ingredients in the product's formulation.
COVID 19 Analysis
The impact of COVID-19 on the world has been unprecedented and devastating, and the pandemic has had a detrimental effect on the demand for specialty fertilizers in every region. The principal factors limiting the expansion of the agriculture sector are a lack of available manpower and travel restrictions. This is a result of the lockdown that was put in place after the COVID-19 outbreak. Operations have fallen off in many nations due to a lack of labor. Increased labor costs have resulted in significant losses, which have caused the vegetation in the fields to decay.
It is anticipated that these factors will lower the need for specialty fertilizers during the projected period. In addition to having grave consequences for people's health and access to healthcare, COVID-19 appeared to have had a huge impact on the world's specialty fertilizers market. An unparalleled interruption in the operation of the market forces of supply and demand best describes COVID-19's effects. Farmers, particularly those in emerging nations, may become price-conscious and utilize specialty fertilizers due to their decreased revenue, which could indicate future market growth.
Buy Now: https://www.marketresearchfuture.com/checkout?currency=one_user-USD&report_id=5276
Market Segmentation
By crop type, the market includes cereals & oilseeds, turf & ornamentals, and fruits & vegetables. By type, the market includes nitrogen fertilizers, phosphate fertilizers, and potash fertilizers.
Regional Insights
The region that controls the market is expected to do so throughout the projection period. The Asia-Pacific region's expansion is mostly linked to the region's population's exponential development, rising purchasing capacity, rise in health problems brought on by dangerous pesticides, and frightening rise in crop disease prevalence. Due to strict government regulations against chemical fertilizers, there has been an increase in demand for natural products in Europe, which has led to market expansion for specialty fertilizers there. During the projection period, North America is anticipated to experience significant growth. The increased use of high-quality agricultural fertilizer products in the area is credited with this expansion. Over the years, China has been a leader in developing and using controlled-release fertilizers in response to problems with the nutrient imbalance and high nitrogen fertilizer use, including eutrophication, ammonia loss, and inefficient fertilizer use.
Share your Queries @ https://www.marketresearchfuture.com/enquiry/5276
Discover more research Reports on Agriculture Industry, by Market Research Future:
Organic Fertilizers Market Information: by Source (Minerals, Plants, and Animals), by Crop (Oilseeds & Pulses, Cereals & Grains, Fruits & Vegetables, and others), by Certifications (100% Organic, and 95% Organic), By Form (Dry, and Liquid), and by Regions - Forecast till 2030
Global Potash Fertilizers Market Research Report: Information by Type (Potassium Nitrates, Potassium Chlorides and Potassium Sulfates), Form (Solid and Liquid), Mode of Application (Foliar, Fertigation and Broadcasting), Crop Type (Pulses & Oilseeds, Cereals & Grains, Fruits & Vegetables and others) and Region (North America, Europe, Asia-Pacific and RoW) - Forecast till 2030
Water-Soluble Fertilizers Market Research Report by product type (macro, micro) by crop type (field, horticultural crops) by application (fertigation, foliar), by region (North America, Europe, Asia-Pacific, RoW)-Forecast period from 2020 to 2027
About Market Research Future:
Market Research Future (MRFR) is a global market research company that takes pride in its services, offering a complete and accurate analysis with regard to diverse markets and consumers worldwide. Market Research Future has the distinguished objective of providing the optimal quality research and granular research to clients. Our market research studies by products, services, technologies, applications, end users, and market players for global, regional, and country level market segments, enable our clients to see more, know more, and do more, which help answer your most important questions.

Market Research Future (Part of Wantstats Research and Media Private Limited)
99 Hudson Street, 5Th Floor
New York, NY 10013
United States of America
+1 628 258 0071 (US)
+44 2035 002 764 (UK)
Email: sales@marketresearchfuture.com
Website: https://www.marketresearchfuture.com