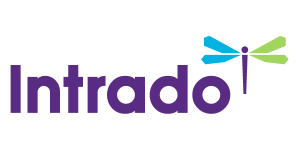 A2P SMS Market to hit USD 84.18 Bn in 2029, Market Growth, Market Share, Technological Advancements, Drivers, Growth Hubs
A2P SMS Market was valued at USD 64.42 Billion in 2021, and it is expected to reach USD 84.18 Billion by 2029, exhibiting a CAGR of 3.43% during the forecast period (2022-2029)
/EIN News/ -- Pune, Jan. 25, 2023 (GLOBE NEWSWIRE) -- The report published by Maximize Market Research, the global information technology and telecommunications market research firm. The A2P SMS Market report covers an extensive competitive and pricing analysis. During the Forecast period, the report expects the market to grow from USD 64.42 Billion in 2021 to USD 84.18 Billion in 2029 at a CAGR of 3.43 percent.

A2P SMS Market Scope and Research Methodology
The research offers trustworthy data and analysis on the A2P SMS Market along with market trends and key market elements. The research offers key insights on market drivers, restraints, challenges, and opportunities present in the A2P SMS Market to help readers have a better knowledge of the dynamic market. To comprehend market penetration, competitive structure, price, and demand analysis better, regional market analyses are carried out at the local, regional, and global levels. Key manufacturers in the market are profiled based on revenue generated, region, financial condition, portfolio, technical advancements, mergers and acquisitions, joint ventures, and strategic alliances. This helps clients comprehend the number of direct and indirect customers they have. In addition, it assists clients with the new marketing techniques and technological breakthroughs that competitors are using.
Data was collected by using primary and secondary methods. The primary techniques involve conducting surveys, questionnaires and telephone interviews with subject-matter specialists, industry leaders, business owners, and marketers. Secondary data was gathered from a carefully selected collection of sources in order to make sure that the inferences were as trustworthy as feasible. This includes trade periodicals, annual reports, paid database white papers, and releases from businesses that create and provide items to the sector. It also includes the websites of numerous organizations and the government. The study thus provides a comprehensive picture of the A2P SMS Market.
Get a Sample PDF Brochure:
https://www.maximizemarketresearch.com/request-sample/54244
A2P SMS Market Overview
A2P messaging (application-to-person messaging) is the process of sending mobile messages from a business application to a mobile user, typically through an automated process for service and marketing reasons. Therefore, it is also known as business or enterprise SMS. This technology, which is becoming more and more popular has been adopted by many industries, including finance, communication, retail, travel and healthcare.
A2P SMS Market Dynamics
The industry for A2P messaging is growing thanks to the growing use of A2P messaging across a number of sectors, including BFSI, healthcare, retail and e-commerce, among others. Communication with customers is made possible through A2P messaging, which also delivers time-sensitive warnings and authenticates active users and methods.
Utilizing reliable global mobile communications networks, the A2P messaging system enables businesses to manage mass messaging services instantaneously. Without having to reach agreements with all of the destination operators, A2P messaging provides a single mechanism for working messaging services globally. A2P messaging improves customer relationships, guarantees better connectivity and increases sales.
The market is expected to increase as a result of elements such end consumer's growing emphasis on A2P messaging, the penetration of mobile advertising and the proliferation of smartphones worldwide. The fast use of internet services and the incorporation of OTT messaging platforms like Facebook Messenger and WhatsApp, which are helpful for customer engagement and acquisition are driving the market growth.
Get a Sample PDF Brochure:
https://www.maximizemarketresearch.com/request-sample/54244
A2P SMS Market Regional Insights
Changing consumer preferences for digital advertising, a surge in internet customers, and the development of cutting-edge technologies like IoT, the US A2P SMS Market is expected to have a strong CAGR of 3.8% over the forecast period. Small and medium businesses in the area who are growing quickly are using A2P SMS to spread awareness and manage their clientele. The 10DLC channel, which can carry SMS messages in large quantities and in the forms of shortcodes, long codes, and toll-free numbers is now being used in North America. It is a cheap way to convey messages on a large scale.
| | |
| --- | --- |
| Market Size in 2021 | USD 64.42 Bn |
| Market Size in 2029 | USD 84.18 Bn |
| CAGR | 3.43 % (2022-2029) |
| Forecast Period | 2022-2029 |
| Base Year | 2021 |
| Number of Pages | 201 |
| No. of Tables | 104 |
| No. of Charts and Figures | 105 |
| Segment Covered | Components, Deployment mode, Application, Vertical and Region |
| Regional Scope | North America, Europe, Asia Pacific, Middle East and Africa, South America |
| Report Coverage | Market Share, Size & Forecast by Revenue | 2022−2029, Market Dynamics, Growth Drivers, Restraints, Investment Opportunities, and Key Trends, Competitive Landscape, Key Players Benchmarking, Competitive Analysis, MMR Competition Matrix, Competitive Leadership Mapping, Global Key Players' Market Ranking Analysis. |
A2P SMS Market Segmentation
By Components
By Deployment Mode
By Application
Authentication Services
Promotional and Marketing Services
Customer Relationship Management Services
Pushed Content Services
Interactive Messages
Others
By Vertical
Banking, Financial Services, and Insurance
Retail and eCommerce
Hyperlocal Businesses
Healthcare
Travel and Hospitality
Others
Download Free Sample Report at:
https://www.maximizemarketresearch.com/request-sample/54244
A2P SMS Market Key Competitors include
Syniverse Technologies(US)
AMD Telecom(Spain)
Fortytwo Telecom(Malta)
CLX Communications(Sweden)
Ogangi Corporation(US)
Silverstreet(UK)
Tanla Solutions(Hyderabad)
Symsoft AB(Sweden)
Cybercomm(US)
Infobip(UK)
Route Mobile Limited( Mumbai)
Angkor Data Communication Group(Cambodia)
tyntec(Germany)
nexmo(Germany)
DIMOCO(Austria)
Vodafone Group Plc.(UK)
Bharti Airtel Limited(New Delhi)
AT&T(US)
Sinch(Sweden)
Comviva(Gurugram)
Bics(Belgium)
Tata Communications (Mumbai)
Genesys(US)
Global Message Services(GMS)(Sweden)
Monty Mobile(UK)
China Mobile(China)
Purchase Report:
https://www.maximizemarketresearch.com/checkout/?method=PayPal&reportId=54244&type=Single%20User
Key Offerings:
Market Share, Size & Forecast by Revenue | 2022−2029
Market Dynamics – Growth Drivers, Restraints, Investment Opportunities, and Key Trends
Market Segmentation – A detailed analysis by Components, Deployment Mode, Application Area, Vertical and Region
Competitive Landscape – Top Key Vendors and Other Prominent Vendors
Maximize Market Research is leading information technology and telecommunications research firm, has also published the following reports:
Application-to-Person (A2P) SMS and API Market - The market size is expected to reach nearly USD 97.46 Bn by 2027 with a CAGR of 4.40% during the forecast period. Due to rising demand for advanced modes for A2P SMS, cost-effectiveness, flexibility, reliability, and reduced size of data centers using automated processes market is expected to grow.
Mobile Marketing Market - The market size was valued at USD 14.83 Bn in 2021 and the total revenue is expected to grow at a CAGR of 18.9% from 2022 to 2029, reaching nearly USD 59.27 Bn. The market is expected to be driven by the rising adoption of smartphones and tablets, as well as high internet penetration in developing countries like China and India.
SMS Firewall Market - The market was valued at USD 1.53 Bn in 2021 and is expected to reach USD 4.09 Bn by 2029, at a CAGR of 13.04% during the forecast period. Growing security and privacy concerns may act as a major driver in the growth of the global SMS firewall market.
Premium A2P and P2A Messaging Market - The market size is projected to reach USD 99.20 Bn at the end of the forecast period at a CAGR of 5.85%. The market is majorly driven by changing customer communication behavior.
Premium Messaging Market - The market size was USD 61.36 Bn. in 2021 and is expected to reach USD 91.08 Bn by 2029, at a CAGR of 5.06 % during the forecast period. The increasing use of mobile messages for a variety of marketing and communication activities by businesses and the continuously dropping costs of premium messages are some of the main driving factors.
About Maximize Market Research:
Maximize Market Research is a multifaceted market research and consulting company with professionals from several industries. Some of the industries we cover include medical devices, pharmaceutical manufacturers, science and engineering, electronic components, industrial equipment, technology and communication, cars and automobiles, chemical products and substances, general merchandise, beverages, personal care, and automated systems. To mention a few, we provide market-verified industry estimations, technical trend analysis, crucial market research, strategic advice, competition analysis, production and demand analysis, and client impact studies.
Contact us for a more detailed view at: sales@maximizemarketresearch.com

Contact Maximize Market Research:

3rd Floor, Navale IT Park, Phase 2
Pune Banglore Highway, Narhe,
Pune, Maharashtra 411041, India
sales@maximizemarketresearch.com
+91 96071 95908, +91 9607365656