Actress ASHLI AUGUILLARD Guest Stars in ABC Crossover Event on 'THE ROOKIE' and 'THE ROOKIE: FEDS'
Ashli Auguillard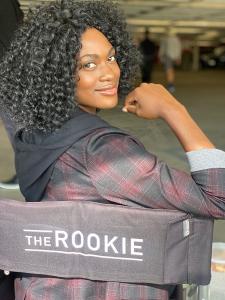 Ashli Auguillard guest stars on upcoming episodes of THE ROOKIE and THE ROOKIE: FEDS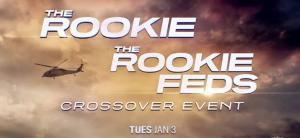 Back-to-Back Episodes Airing on January 3, 2023
LOS ANGELES, CA, UNITED STATES, January 3, 2023 /
EINPresswire.com
/ -- Actress
Ashli Auguillard
will guest star in two all new back-to-back episodes of the ABC police dramas, THE ROOKIE and THE ROOKIE: FEDS, during a special crossover event on Tuesday, January 3, 2023.
During the 10th episodes of the season, a heist crew robs a bank vault, stealing a list that reveals the names of undercover FBI agents. The LAPD and the FBI team up, attempting to track down and stop these criminals before it's too late. What they uncover is an action-packed thrill ride, full of danger and deception around every corner.
Specific details about how Auguillard fits into the storyline are being kept under wraps. However, she does emerge alongside the all-star casts of both shows, including Nathan Fillion and Niecy Nash.
Auguillard was excited to join both shows for this special crossover event, adding "I was stoked when I booked the role of Amy! I actually auditioned for The Rookie and Rookie Feds about 9 times that month, and to finally get that 'Yes' for a role that appears on both shows proves that every 'No' isn't always a rejection, but a redirection to something bigger and better! And then once I got there, Nathan Fillion and Niecy Nash were the kindest costars you could ask for. It was a dream job."
Originally from Louisiana, Auguillard has been building a solid reputation for her talents since landing in Hollywood. She gained attention, proving she could comedically hold her own with Larry David, Lucy Liu and Jon Hamm when she stepped in as Leon's (J.B. Smoove) first new girlfriend Mary Ferguson on the HBO hit Curb Your Enthusiasm. Audiences will also recognize her from several notable guest-starring and recurring roles on the USA Network, BET, Hallmark Channel, Facebook Watch, and Screambox TV.
The eldest of six children to a single mom, Auguillard grew up in Breaux Bridge, Louisiana. With her perfect grades, she earned a seat in the state's gifted program (GPGC) at age 11, where she garnered her first of many theatrical stage roles. She later became a popular member of the Lafayette High School drama club, winning tournaments for her monologue performances, before double majoring in biology and theatre between UNLV and LSU. In 2021, Auguillard moved to Los Angeles to hone her skills further by studying in the intensive 2-year Meisner program at the Baron Brown Studio. She graduated from the studio in 2016, was signed by manager Michelle Zeitlin in 2017, and has been trailblazing ever since.
When she is not on-set, Auguillard is all business as the CEO/Founder of the recently launched OYO Marketplace (oyomarket.com). This new international marketplace for minority-owned businesses provides a superior, culture-forward online shopping experience for millions of people looking to support underrepresented brands.
For more about ASHLI AUGUILLARD visit:
AshliAuguillard.com
Follow on Instagram:
@followashli
Tammy Lynn
Spotlight PR Company
+1 310-867-1952
info@spotlightprcompany.com