Largest Book Ever Published on Entrepreneurial Habits, 150 Contributors including Cari Rosno the Truth Seeker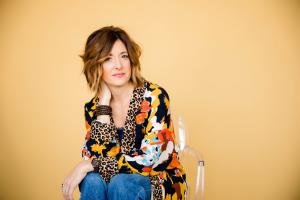 Cari Rosno is a Truth Seeker, best selling author and speaker who challenges and empowers individuals to find their truest desires and live limitless lives.
The World's largest book on Entrepreneurial Habits called 1 Habit For Entrepreneurial Success launches on October 16, 2020; by most successful Entrepreneurs.
DES MOINES, IOWA, UNITED STATES, October 14, 2020 /EINPresswire.com/ -- World's largest Entrepreneurial book, Co-Authored by Steven Samblis and Forbes Riley with successful entrepreneur contributors.
Cari Rosno - Best Selling Author, Speaker, Global Manifestation Coach
Alec Stern - Co-Founder of Constant Contact
Les Brown - Motivational Speaker, Author
Chuck Liddell - Hall of Fame Mixed Martial Artist
Sharon Lechter - NY Times Bestselling Co-Author Rich Dad Poor Dad
Brian Smith - Founder UGG Boots
The 800 page, 1 Habit For Entrepreneurial Success book is available at 39,000 locations in stores/online in Paperback, Hardcover, eBook, and Audiobook formats.
Featuring Cari Rosno, The Truth Seeker and Global Manifestation Coach, individuals, business leaders, professional athletes, and anyone ready to claim their truth and tap into the power of their mind to release the limiting beliefs, traumas, and self-sabotaging behaviors that keep them from living to their fullest potential. Cari has been featured on multiple podcasts in the spirituality and mindset spaces.
Schedule interviews/ comments
www.carirosno.com
Cari Rosno
Cari Rosno
+1 515-210-8712
email us here
Visit us on social media:
Facebook
Twitter
LinkedIn