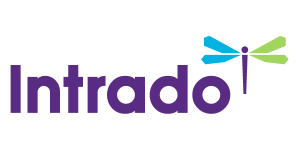 Prescott College to Host 2019 Master's Colloquium - November 15-17, 2019
Amy R. Juan to Deliver Keynote Presentation Friday, November 15th, 7:00-9:00 p.m.
/EIN News/ -- Prescott, Arizona, Nov. 13, 2019 (GLOBE NEWSWIRE) -- Prescott College's Annual Master's Colloquium set for November 15-17, 2019 promises to be an exciting and stimulating community experience. Prescott is proud to welcome Amy R. Juan to campus as the 2019 Master's Colloquium keynote speaker. Born and raised on the Tohono O'odham Nation, representing the Buzzard Clan, Juan is a gauge teacher, community organizer, youth advocate, grower and gatherer of indigenous foods, Tohono O'odham Rights Activist, and Co-Founder of the Tohono O'odham Hemajkam Rights Network.  
In her keynote presentation titled, "Himdag 'o wud t-Gewkdag - Our Culture is Our Power," Juan will explore how this foundational principle guides her as she shares her work on indigenous food sovereignty, youth/people empowerment, and the impacts of U.S. Border Policies on the human rights of Indigenous Peoples. Juan is a firm believer in traditional O'odham values and in using those values as a catalyst for her current work with the International Indian Treaty Council in Tucson, AZ to document past and present impacts of colonial border policies and militarization on Indigenous Peoples' lands, rights, and movements.
Instilled with a deep sense of community by her grandparents, Juanis a proud graduate of Tohono O'odham Community College. There she helped establish the now two-year-old Studies in Indigenous Borderlands Program that promotes local and Indigenous-based citizen science and research on the environmental and social impacts of U.S. Border Policy on O'odham lands. She is also a founding member of the Tohono O'odham Hemajkam Rights Network, a grassroots collective advocating for O'odham Rights and Freedom of Movement across borders. She is also active in the protection of ceremonial and sacred landscapes, and concerned with the spiritual, mental, and physical well-being of future generations.
Prescott's Master's Colloquium provides both information and inspiration as students continue on their learning path. A complete schedule of events provides the opportunity for students to present research, ideas, and work-in-progress to peers and faculty, receiving both support and challenge in return. The colloquium also includes opportunities to learn about the work of others in the field, meet with their faculty, and gather with their cohort of fellow learners.
Additional presentations and discussions include the following topics: Exploring Ecological Identity, Theory and Practice; Identifying and Removing Barriers: Creating Inclusive Outings, Empathy in Experiential Learning Environments; Precautionary Tales and Tales of Righteousness: Why and How People Engage in International Sustainable Development; Education Power and Privilege in Society; Hope in a Time of Climate Change; and more.
The keynote presentation takes place Friday, November 15, 7:00-9:00 p.m. To view the full schedule of Colloquium events for November 15-17, visit: https://www.prescott.edu/colloquium
All events are FREE and open to the public and will be held at the Prescott College Crossroads Center, 220 Grove Avenue, Prescott, AZ 86301.
Attachments
Kristy Lynn
Prescott College
928-350-2103
kristy.lynn@prescott.edu