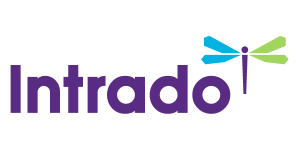 Compliance.ai CEO and Co-Founder to Speak at 2019 National Society of Compliance Professionals Conference
Kayvan Alikhani to discuss how data automation and artificial intelligence can help advance compliance and risk agendas on October 23
/EIN News/ -- BALTIMORE and SAN FRANCISCO, Oct. 22, 2019 (GLOBE NEWSWIRE) -- Compliance.ai today announced that co-founder and CEO Kayvan Alikhani will be speaking with Carla Carriveau, general counsel at Forge Global, about AI technology opportunities within marketing compliance at the National Society of Compliance Professionals (NSCP) Conference.

With more than 25 years of experience in tech, Kayvan leads operations, strategy, sales and marketing for Compliance.ai. Compliance.ai's modern technology automates the tedious, manual and complex steps within the regulatory change management process to manage and keep up with banking and financial regulations. Previously, Kayvan led the identity strategy at RSA, and represented EMC on various industry alliances such as the FIDO board. He was co-founder and CEO of PassBan (acquired by RSA), a company focused on mobile identity assurance.
2019 National Society for Compliance Professionals Conference (Baltimore, MD; Oct 21 – Oct 23)
Attendees can also meet Kayvan and learn more about RegTech and automating the compliance process by attending RegTech Reception on Tuesday, October 22nd from 3:00 - 4:30 pm. Additionally, Compliance.ai will be hosting demos in the Mencken Room.
About Compliance.ai
Compliance.ai is transforming the way highly regulated organizations address compliance risk. Its Modern Regulatory Change Management (RCM) solution empowers banks, financial services and insurance companies to proactively manage the growing volume and velocity of regulatory changes as they occur, and makes it simple to implement the correct steps to remain in compliance. Modern RCM by Compliance.ai delivers relevant content with personalized insights, obligation analysis and risk monitoring. With Compliance.ai, organizations can intelligently assess and mitigate compliance risk, avoid supervisory actions and safeguard their corporate reputations without increasing headcount.
Media Contact:
Jessica Jaffe, Sift Communications, Jessica.Jaffe@siftpr.com