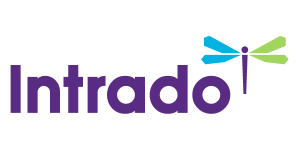 Console Mattiacci Law on Behalf of 13 Former Employees Bring Suit Against Teva for Not Paying Separation Pay Owed
/EIN News/ -- PHILADELPHIA, June 24, 2019 (GLOBE NEWSWIRE) -- A lawsuit was filed on June 20, 2019 in Montgomery County, Pennsylvania against Teva Pharmaceuticals USA, Inc. and Teva Branded Pharmaceuticals Products R&D, Inc. ("Teva") on behalf of thirteen (13) former employees, alleging breach of contract and violation of the Pennsylvania Wage Payment and Collection Law ("WPCL"). The thirteen (13) long serviced employees were terminated on February 3, 2019 following Teva's decision to contract their duties to another company. Teva then failed to pay any separation pay to these employees. The lawsuit alleges that Teva breached its contract with its former employees and violated the WPCL by failing to pay separation pay as required by Teva's policy. The former employees seek full separation pay, liquidated damages of 25%, interest and attorneys' fees. The plaintiffs are represented by Console Mattiacci Law in Philadelphia. 

About Console Mattiacci Law, LLC 
Console Mattiacci Law, LLC is an employment rights law firm with offices in Philadelphia, Pennsylvania, Moorestown, New Jersey and New York, New York. Since its inception in 1990, the firm has focused its practice on the representation of current, former and potential employees concerning work-related matters.
The lawyers at Console Mattiacci Law, LLC counsel whistleblower-employees who have been retaliated against and individuals who have been victimized by illegal employment discrimination and retaliation, including sex, race, religion, disability and age discrimination and sexual harassment at work. They also represent employees concerning medical leaves, disability benefits, wage and hour claims, employment contracts, severance agreements, stock option plans, and class action lawsuits.
To discuss your rights or interests regarding this lawsuit, please contact Console Mattiacci Law at 215-545-7676.