Dream Office REIT Announces Voting Results for Election of Trustees
TORONTO, May 16, 2019 (GLOBE NEWSWIRE) -- DREAM OFFICE REIT (TSX:D.UN) announced that, at its annual general meeting held today, all of the nominees for election as trustees of Dream Office REIT referred to in its management information circular for the meeting were elected by acclamation. If a ballot vote had been taken, based solely upon proxies received by Dream Office REIT, the voting results for the election of trustees would have been as follows:

Nominee
Votes For
% Votes
For
Votes
Withheld
% Votes
Withheld
Detlef Bierbaum
37,067,185
95.44
1,772,379
4.56
Donald Charter
34,923,318
89.92
3,916,246
10.08
Michael J. Cooper
36,613,350
94.27
2,226,214
5.73
P. Jane Gavan
34,608,317
89.11
4,231,247
10.89
Robert Goodall
37,180,761
95.73
1,658,803
4.27
Dr. Kellie Leitch
38,258,036
98.50
581,528
1.50
Karine MacIndoe
38,757,248
99.79
82,316
0.21
Dream Office REIT is an unincorporated, open-ended real estate investment trust. Dream Office REIT owns well-located, high-quality central business district office properties in major urban centres across Canada, with a focus on downtown Toronto. For more information, please visit our website at www.dreamofficereit.ca.
/EIN News/ -- For further information, please contact: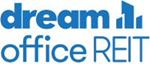 EIN Presswire does not exercise editorial control over third-party content provided, uploaded, published, or distributed by users of EIN Presswire. We are a distributor, not a publisher, of 3rd party content. Such content may contain the views, opinions, statements, offers, and other material of the respective users, suppliers, participants, or authors.