Dream Global REIT Announces Voting Results for Election of Trustees
TORONTO, May 16, 2019 (GLOBE NEWSWIRE) -- DREAM GLOBAL REIT (TSX: DRG.UN, FRA:DRG) announced that, at its annual general meeting held today, all of the nominees for election as trustees of Dream Global REIT referred to in its management information circular for the meeting, except Duncan Jackman who stepped down as a Trustee, were elected by acclamation. If a ballot vote had been taken, based solely upon proxies received by Dream Global REIT, the voting results for the election of trustees would have been as follows:

 
Nominee
Votes For
% Votes
For
Votes
Withheld
% Votes
Withheld
 
 
Dr. R. Sacha Bhatia
85,120,178
93.08
6,328,701
6.92
 
 
Detlef Bierbaum
87,802,950
96.01
3,645,929
3.99
 
 
Michael J. Cooper
82,310,077
90.01
9,138,802
9.99
 
 
Jane Gavan
89,762,515
98.16
1,686,364
1.84
 
 
Dr. Christian Schede
91,329,443
99.87
119,436
0.13
 
 
John Sullivan
77,692,539
84.96
13,756,340
15.04
 
Dream Global REIT is an owner and operator of a diversified high-quality portfolio of office and industrial properties located in key markets in Western Europe with a focus on Germany and the Netherlands. Our in-house platform comprises over 140 local leasing, property management, asset management and development professionals operating out of 13 offices in Europe and North America. For more information, please visit www.dreamglobalreit.ca.
For further information, please contact:
/EIN News/ --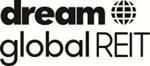 EIN Presswire does not exercise editorial control over third-party content provided, uploaded, published, or distributed by users of EIN Presswire. We are a distributor, not a publisher, of 3rd party content. Such content may contain the views, opinions, statements, offers, and other material of the respective users, suppliers, participants, or authors.