American Global Logistics CEO Jon Slangerup to Deliver Keynote Address at Journal of Commerce Gulf Shipping Conference in Houston
ATLANTA, May 16, 2019 (GLOBE NEWSWIRE) -- American Global Logistics (AGL) Chairman and Chief Executive Officer Jon Slangerup will deliver the Day 2 keynote address for the Journal of Commerce Gulf Shipping Conference next week in Houston, Tex., May 20-22. On Wednesday, May 22, Slangerup will discuss "Supply Chain Optimization in the Age of Disruption" at 9 AM CT.

/EIN News/ -- "Importers and exporters face growing pressure to streamline their supply chains, or risk missing out on significant cost reductions and performance gains at every stage of their logistics workflow," said Slangerup. "Leveraging technology in this age of disruption is critical to providing greater visibility into the market shifts and dynamic operating conditions that exist end-to-end within the supply chain."
Before joining AGL in 2017, Slangerup served as CEO of the Port of Long Beach, a primary U.S. gateway moving more than $180 billion a year in trans-Pacific trade. Earlier, he served as President of FedEx Canada, the country's leading global logistics provider.
Headquartered in Atlanta with operations centers in Virginia and North Carolina, AGL is one of the industry's fastest growing and most respected international supply chain and logistics solutions companies. Beginning twelve years ago, AGL initially established itself as a key player in the trans-Pacific trade lanes and since has rapidly expanded its reach by ocean and air into the trans-Atlantic and Latin America lanes, serving customers throughout the Americas, Asia, Europe, Middle East and Africa. The company's cloud-based technology and 4PL solutions extend the visibility and global reach of its customers' multi-modal transportation networks and fulfillment requirements.
Held at the Houston Marriott Marquis, the 2019 JOC Gulf Shipping Conference will provide information and insights that cargo owners can use to plan and execute shipments of container, breakbulk, and project cargoes through US Gulf ports. Additional speakers include Beverly Altimore, president and executive director of the US Shippers Association (USSA); Erik Bo Hansen, VP at the Kansas City Southern Railway; Gregory Price, CEO of Shipwell and William Taylor, CEO of TransGulf Shipping.
For more information, please visit www.americangloballogistics.com.
Media Inquiries:
Will Haraway
Backbeat Marketing
william@backbeatmarketing.com
404.593.8320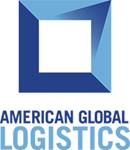 EIN Presswire does not exercise editorial control over third-party content provided, uploaded, published, or distributed by users of EIN Presswire. We are a distributor, not a publisher, of 3rd party content. Such content may contain the views, opinions, statements, offers, and other material of the respective users, suppliers, participants, or authors.