Norsk Hydro: Federal Court lifts one of two production embargos on Alunorte
/EIN News/ -- The Federal Court in Belém, Brazil, lifted the production embargo on Alunorte under the civil lawsuit on Wednesday, May 15. Alunorte is still subject to a production embargo imposed by the same court in a parallel criminal lawsuit, but Alunorte is expecting an extension of the civil decision to the criminal case shortly. No decision has been taken on the embargos on the new bauxite residue disposal area (DRS2).
Alunorte will continue to produce at 50% capacity until the production embargo under the criminal case is lifted.
The decision to lift the production embargo in the civil case against Alunorte came after a conciliatory hearing on April 12, where Ministério Público and Alunorte provided the federal court with a joint petition to lift both production embargos.
"I am pleased with the support from local stakeholders and our employees. We are looking forward to be able to resume operations at Alunorte and restart the full alumina value chain, which will be positive for us and the state of Pará", says John Thuestad, EVP of the Bauxite & Alumina business area.
As the federal court's embargo preventing Alunorte from using its new DRS2 bauxite residue deposit area remains in force, Alunorte continues to utilize the DRS1 depository based on state-of-the-art press filter technology. Alunorte estimates a remaining lifetime of 8-18 months in DRS1, depending on production volume. Further geotechnical studies will be conducted, aiming at verifying an extended lifetime of DRS1.
Investor contacts
Stian Hasle
+47 97736022
Stian.Hasle@hydro.com
Press contact
Erik Brynhildsbakken
+47 41751271
Erik.Brynhildsbakken@hydro.com
This information is subject to the disclosure requirements pursuant to Section 5-12 the Norwegian Securities Trading Act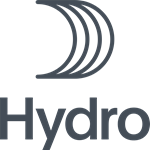 EIN Presswire does not exercise editorial control over third-party content provided, uploaded, published, or distributed by users of EIN Presswire. We are a distributor, not a publisher, of 3rd party content. Such content may contain the views, opinions, statements, offers, and other material of the respective users, suppliers, participants, or authors.