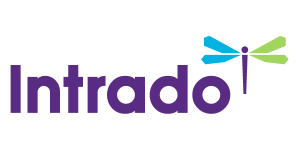 Toscana Energy Reports Successful Voting Results of Extraordinary Meeting of Debentureholders
/EIN News/ -- CALGARY, Alberta, May 10, 2019 (GLOBE NEWSWIRE) -- Toscana Energy Income Corporation ("Toscana Energy" or the "Company") (TSX: TEI) held its extraordinary meeting (the "Meeting") of holders ("Debentureholders") of 7.25% convertible unsecured subordinated debentures of Toscana Energy due June 30, 2021 ("Debentures") on May 10, 2019 in Calgary, Alberta.  An aggregate of $6,352,000 principal amount of Debentures, representing approximately 31.76% of the issued and outstanding Debentures, were represented in person or by proxy at the Meeting.

Toscana is pleased to report that the extraordinary resolution to approve:
certain amendments to the trust indenture between the Corporation and Valiant Trust Company (which was acquired by Computershare Trust Company of Canada) dated as of the 11th day of June, 2013 and supplemented by a supplemental trust indenture between Toscana and Computershare Trust Company of Canada dated as of the 30th day of June, 2018 (collectively, the Indenture) and governing the Debentures to:



delete the period (.) at the end of Section 4.6(e) of the Indenture and add the following immediately after:

"provided that Toscana shall not be required to make any payment, calculated as aforesaid, that is less than $1.00."; and


delete Section 4.6(l) of the Indenture in its entirety and replace it with the following:

"Interest accrued and unpaid on the Debentures on the Redemption Date will be paid to holders of Debentures, in cash or Common Shares at the sole discretion of Toscana.",
was approved as follows:
Votes For
Votes Against
Number
Percentage
Number
Percentage
6,185
97.37%
167
2.63%
About Toscana Energy Income Corporation
Toscana Energy Income Corporation is a conventional oil and gas producer with the mandate to acquire high quality, long life oil and gas assets including royalties, non-operated working interests and unitized production for yield and capital appreciation.
For further information, please contact:
Joseph S. Durante, Chief Executive Officer
Tel: (403) 410-6793
Fax: (403) 444-0090