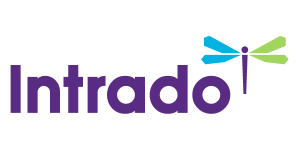 DAT Truckload Volume Index: Spot freight volume and rates slip seasonally in April
/EIN News/ -- PORTLAND, Ore., May 10, 2019 (GLOBE NEWSWIRE) -- Spot market truckload freight continued two trends in April that have been a recurring theme in 2019: Strong volumes and abundant capacity.

Spot freight volume and rates for dry van equipment slipped lower in April compared to March, a typical seasonal trend.
Volumes for dry van freight – the most common semi-trailer type – increased 2.4 percent in April 2019 compared to 2018, according to DAT Solutions, operator of the largest truckload freight marketplace in North America. Some spot market service providers are growing rapidly this year, and that growth offsets losses in other sectors. Despite the sustained volume, the national average spot van rate fell 35 cents per mile compared to April 2018 due to readily available truckload capacity.
Month-over-month trends followed a familiar seasonal pattern, however. The DAT Truckload Freight Volume Index declined 5 percent for van freight in April compared to March, and the national average spot rate of $1.81 per mile was 4 cents lower, seasonal declines that mirror three of the past five years.
"Spring came late to the spot market this year," said DAT Senior Industry Analyst Mark Montague. "Late-season snowstorms in Minnesota and Colorado, as well as flood-related damage in and around Nebraska, led to delays in truck and rail traffic."
A delay in spring produce also contributed to a decline in reefer demand, with refrigerated volumes down 11 percent in April compared to March. That's not a typical seasonal trend for April, and the volume shortfall was accompanied by a 2-cent drop in the average spot rate, to $2.15 per mile. On a year-over-year basis, reefer volume slipped 2.9 percent lower, and rates dropped 28 cents per mile.
Flatbed load volume remained strong in April, losing only 0.9 percent, as rates edged down by one cent compared to March, to $2.33 per mile. Year over year, flatbeds hauled 9.1 percent more loads for 31 cents less per mile.
"Overall freight availability remained high in April compared to recent years, despite the small seasonal decline," Montague said. "As we head into peak season for spot market freight, we expect regional capacity shortages to emerge and boost rates higher through the end of the second quarter."
About the DAT Truckload Freight Volume Index
The DAT Truckload Freight Volume Index is based on load counts and per-mile rates recorded in DAT RateView, with an average of 3 million freight moves per month. Spot market information is based on transactions arranged by third-party logistics (3PL) companies, while contract volumes and rates are arranged between shippers and carriers, with no intermediary.
About DAT
DAT operates the largest truckload freight marketplace in North America. Transportation brokers, carriers, news organizations and industry analysts rely on DAT for market trends and data insights derived from 256 million freight matches and a database of $60 billion in annual market transactions. Related services include a comprehensive directory of companies with business history, credit, safety, insurance and company reviews; broker transportation management software; authority, fuel tax, mileage, vehicle licensing, and registration services; and carrier onboarding.
Founded in 1978, DAT Solutions LLC is a wholly owned subsidiary of Roper Technologies (NYSE:ROP), a diversified technology company and constituent of the S&P 500, Fortune 1000, and Russell 1000 indices. DAT.com
Media Contact
Eileen Hart, Vice President, Marketing & Corporate Communications
DAT Solutions
Eileen.Hart@dat.com
503-672-5132
A photo accompanying this announcement is available at http://www.globenewswire.com/NewsRoom/AttachmentNg/26bb692e-5e2b-4ef9-81e8-248fb1803bcd