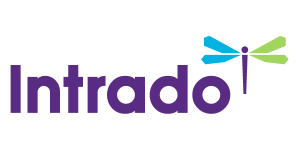 2022 Global Sports Market Size, Drivers, Trends and Forecast
Global eSport revenues reached $696 million in 2017 and expected to more than doubly by 2020 reaching $1.5 billion, driving the overall sports market
/EIN News/ -- LONDON, May 10, 2019 (GLOBE NEWSWIRE) -- A latest report "Global Sports Industry" from The Business Research Company says the market reached a value of nearly $488.5 billion in 2018, having grown at a compound annual growth rate (CAGR) of 4.3% since 2014. View complete report @ https://www.thebusinessresearchcompany.com/report/sports-market

Growth in the historic period resulted from the emerging markets growth and rapid urbanization. Factors that negatively affected growth in the historic period were unfavorable climate changes and shortages of sports professionals.
During the forecast period, the growing popularity of esports events is expected to drive the global sports market. eSport, or competitive video gaming, is a multiplayer video game played competitively for spectators, typically by professional gamers. In 2017, the International Olympic Committee (IOC) declared esports to be considered as a sporting activity.
Get a sample of this Sports Market Report @
https://www.thebusinessresearchcompany.com/sample.aspx?id=2350&type=smp
Also, inquire for any discount provided on complete report @
https://www.thebusinessresearchcompany.com/sample.aspx?id=2350&type=discount
The top opportunities in the sports market will arise in participatory sports, which will gain $70.17 billion of global annual sales by 2022. The sports market size will gain the most in the USA. Market-trend-based strategies for the sports market include offering mobile ticketing facility to reduce costs associated with ticketing and facilitate faster access, providing virtual reality technology to enhance spectator experience at stadiums, expanding/establishing sports businesses in emerging markets and acquiring or establishing esports teams to lay a footfall in the emerging esports industry.
To take advantage of the opportunities, The Business Research Company recommends the sports companies to consider adopting mobile technologies at the supply and demand sides, adding elements of entertainment to sports events, combining different sports formats to keep customers entertained, expanding in emerging economies, offering competitive pricing, partnering with big brands, and offering goods and services to women among others.
About Us:
The Business Research Company is a Business Intelligence Company which excels in company, market and consumer research. It has offices in the UK, the US and India and a network of trained researchers in 15 countries globally.
Contact Information:
The Business Research Company
Europe: +44 207 1930 708
Asia: +91 8897263534
Email: info@tbrc.info