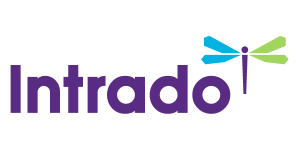 Red Nose Day Kicks Off Star-studded Livestream Fundraisers with Jacksepticeye Raising Over $110,000 for Campaign to End Child Poverty
World's Biggest Digital Stars to Host Livestreams Raising Money the Cause; Red Nose Day Leveraging Tiltify's Interactive Fundraising Platform to Attract New Generation of Donors
/EIN News/ -- New York, April 30, 2019 (GLOBE NEWSWIRE) -- Red Nose Day, the annual campaign to end child poverty, has launched its new 2019 livestream fundraising series, with popular YouTube star Jacksepticeye hosting the first of many influencer livestreams to support the cause. Red Nose Day's multi-week livestream series will continue through May and feature some of the world's biggest digital stars and influencers, all raising life-changing funds for children in need in America and around the world.
Jacksepticeye (real name: Seán McLoughlin) raised over $110,000 for Red Nose Day in nine hours, with the total still growing — beating his $100,000 goal. Recognized as one of the most generous celebrity streamers worldwide, Jacksepticeye has raised nearly $1.9 million for charities with the help of his 22 million YouTube followers. Fans who were unable to join live can still support his fundraising efforts by donating or purchasing his exclusive Positive Mental Attitude (PMA) pin for Red Nose Day.
In the coming weeks many more of the world's biggest digital influencers will be hosting their own livestreams to support the cause, including:
Imane "Pokimane" Anys, the #1 female on Twitch with the largest followership and highest average concurrent viewership.
Rachell "Valkyrae" Hofstetter, a top female Fortnite streamer on Twitch who previously streamed games such as Witcher 3, Hearthstone and Dark Souls and is signed on to the Scooter Braun and Drake co-owned 100 Thieves.
FlyQuest's League of Legends players Omran "V1per" Shoura, Eugene "Pobelter" Park and Jason "WildTurtle" Tran. FlyQuest is an American professional esports organization founded by Milwaukee Bucks Co-Owner Wesley Edens and Fortress Investment Group.
In addition to receiving the support of some of the world's most influential streamers, Red Nose Day is calling on fans to join their favorite digital stars in hosting their own livestream fundraiser. Supporters can get started by visiting RedNoseDay.org/Livestream.
Red Nose Day's multi-week, livestream fundraising campaign culminates on Saturday, May 18 with the first annual Red Nose Day "Nose Bowl." Streaming live from Los Angeles, the Nose Bowl will unite celebrities from digital, TV and film with their fan communities across Twitch, YouTube, Mixer and Facebook in friendly competitions to raise money for Red Nose Day.
"Red Nose Day is all about making it fun to make a difference, and no community brings more enthusiasm for that idea than this one," said Lauren Spitzer, VP Fundraising & Philanthropy, Comic Relief USA. "We are excited to see the creativity and compassion of streamers and their fans come to life over the next few weeks, culminating in an amazing livestream event on Saturday, May 18. The support and generosity being shown for Red Nose Day is truly extraordinary."
Red Nose Day is partnering with peer-to-peer fundraising platform Tiltify to drive explosive engagement and donations for this series of events. Purpose-built for livestreaming since 2015, Tiltify is the most effective platform on the market for livestream fundraising campaigns and the only fundraising platform with direct integration with the Twitch platform, allowing streamers to embed Tiltify's interactive features like milestones, incentives and real-time contribution tallies into their stream pages.
"For years, we've helped younger generations like Gen Zers and millennials raise tens of millions of dollars for various causes," said Tiltify CEO, Michael Wasserman. "We've also partnered with esports gamers and celebrities by offering a platform where they can mobilize their millions of followers to contribute to charities.The results of such efforts have been outstanding, and we expect nothing less for these incredible livestreams and the Nose Bowl."
Red Nose Day's series of livestream events is part of a large-scale, five-week public fundraising effort ahead of Red Nose Day — taking place on Thursday, May 23 — which brings together millions of Americans across the country to have fun and make a difference. The annual event will be celebrated with a three-hour block of primetime programming on NBC at 8/7c. Red Nose Day has raised nearly $150 million since launching in America in 2015, positively impacting over 16 million children and supporting programs in all 50 states, Puerto Rico and over 30 countries internationally to ensure children who are living in poverty are safe, healthy and educated.
###
About Red Nose Day
Red Nose Day is a fundraising campaign run in the United States by Comic Relief USA, a 501(c)(3) nonprofit organization. Red Nose Day started in the U.K., built on the foundation that the power of entertainment can drive positive change, and has raised over $1 billion globally since the campaign's founding in 1988. Red Nose Day launched in the U.S. in 2015 with a mission to end child poverty, and has raised nearly $150 million to date. Money raised supports programs that ensure children in need are safe, healthy and educated, both in America and around the world. Since launching in the U.S., Red Nose Day has received generous support from millions of Americans, hundreds of celebrities and many outstanding partners, including Walgreens, NBC, Mars Wrigley Confectionery, and the Bill & Melinda Gates Foundation. Red Nose Day returns for its fifth year on Thursday, May 23, 2019. For more information about Red Nose Day USA and its impact, visit www.rednoseday.org. Follow @RedNoseDayUSA on Twitter, Instagram and Facebook.
About Tiltify
Tiltify is the fundraising platform for the digital generation, providing live, interactive telethon-style technology that engages donors to invest in the cause. Tiltify harnesses the power of both traditional fundraising and modern digital livestream engagement with platforms like Twitch and YouTube, enabling any organization to dramatically expand audience reach. Organizations like Direct Relief, St. Jude Children's Research Hospital, Save the Children, AFSP, Make-A-Wish and hundreds more use Tiltify to engage the Millennial and Gen Z generation for single signature events and large DIY campaigns that launch in minutes. To learn more visit tiltify.com.
Brooke Wood
Comic Relief USA
b.wood@comicrelief.org

Jill Carmen
Comic Relief USA
805-376-1962
jillcarmenpr@gmail.com

Sarah Petitt
SSPR
872-588-8201
spetitt@sspr.com