Zephyr Real Estate's Sam Brown Lists Celebrated Heidelberg Home in Belvedere
SAN FRANCISCO, April 17, 2019 (GLOBE NEWSWIRE) -- Sam Brown from Zephyr Real Estate-Marin County office has just listed the storybook home at 30 Cliff Road in Belvedere. One of five of the celebrated Heidelberg Homes, this beautifully-situated residence boasts views of the San Francisco Marina, the Golden Gate Bridge and Sausalito from nearly every window.

Exterior-30 Cliff Rd., Belvedere
Twilight-30 Cliff Rd., Belvedere
View-30 Cliff Rd., Belvedere
/EIN News/ -- With its curved roof, rounded walls, intriguing staircase and playful colors, the home is filled with features sure to draw a smile and tickle the imagination. The four bedroom-five-bath picturesque home was designed by insurance-executive-turned-designer, Jack Heidelberg. Heidelberg moved to the Belvedere area in 1935 where he subsequently created some of the neighborhood's most extraordinary dwellings, all historical components of Belvedere's distinguished charm.
Belvedere is only about one square mile in size with little or no commercial enterprises. It is a natural paradise and a peaceful respite from urban clamor. Dining and entertainment options are available at nearby Tiburon.
Sam Brown is a long-time resident of Marin County and developed his passion for real estate at an early age. "This Heidelberg home must be seen to be appreciated, a storybook home with a beautiful tale to tell," he remarked. "It's a piece of history with a generous dash of whimsy."
The home is listed for $3.8 million. For more information or to schedule a tour, please contact Sam Brown at sambrown@zephyrre.com or 415.845.0204.
About Zephyr Real Estate
Founded in 1978, Zephyr Real Estate is San Francisco's No. 1 independent real estate firm with over $2.4 billion in gross sales and a current roster of more than 350 full-time agents. Zephyr's highly-visited website has earned two web design awards, including the prestigious Interactive Media Award. Zephyr Real Estate is a member of the international relocation network, Leading Real Estate Companies of the World; global luxury affiliate, Mayfair International; the local luxury marketing association, the Luxury Marketing Council of San Francisco; and the regional luxury real estate affiliation, the Artisan Group. Zephyr has nine locations across San Francisco, Marin, Alameda and San Mateo Counties and two brokerage affiliates in Sonoma County, all strategically positioned to serve a large customer base throughout the San Francisco Bay Area. For more information, visit www.ZephyrRE.com.
Photos accompanying this announcement are available at
http://www.globenewswire.com/NewsRoom/AttachmentNg/b51b779e-7b0b-4691-b150-baf4f70442c1
ttp://www.globenewswire.com/NewsRoom/AttachmentNg/94916674-36b8-4920-9a18-7c5094edc313
http://www.globenewswire.com/NewsRoom/AttachmentNg/697b3fcf-4faf-42bb-84f1-c5ad1e9a0b3a
Media contact: Melody Foster
Zephyr Real Estate
San Francisco, CA
415.426.3203
melodyfoster@zephyrsf.com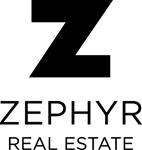 EIN Presswire does not exercise editorial control over third-party content provided, uploaded, published, or distributed by users of EIN Presswire. We are a distributor, not a publisher, of 3rd party content. Such content may contain the views, opinions, statements, offers, and other material of the respective users, suppliers, participants, or authors.