Veritas Farms Harvests Exclusive Relationship with Bendcare's Oasis Health to Create Physician Formulated Sunrise and Eclipse Product Line Extension Distributed by AARA, the Largest Rheumatology Group in the U.S.
Fort Lauderdale, FL, April 16, 2019 (GLOBE NEWSWIRE) -- via NEWMEDIAWIRE -- Veritas Farms, Inc. (OTCQB: VFRM), a vertically-integrated agribusiness focused on the production of full spectrum hemp extracts with naturally occurring cannabinoids, has entered into an exclusive formulation agreement (the "Exclusive Supply Agreement") with Oasis Health, LLC ("Oasis Health").  Oasis Health is a Florida-based nutritional supplement formulator and physician-only supplier affiliate of Bendcare, LLC ("Bendcare").  Bendcare is a physician services, technology, and education leader providing disruptive solutions to specialty physicians committed to empowering patients dealing with chronic diseases.

  
Under the Exclusive Supply Agreement, Veritas Farms has custom manufactured the exclusive formulation created by Oasis Health by unveiling their first 2 products from a line of broad spectrum whole-plant hemp.  The Oasis Health hemp-based products, "Formulated by Rheumatologists, for Patients," are THC-free and naturally grown, processed, and produced at Veritas Farms' facilities in Pueblo, Colorado, and third-party laboratory tested for purity and potency.  Oasis Health brand products are currently sold exclusively through licensed physicians and American Arthritis and Rheumatology Associates ("AARA") members in 22 states to over 20,000 patients across the country. 
George Munoz, MD, a co-founder of AARA and the inspiration for creating Oasis Health, stated, "Adding these two new products meets the demands of our patients to obtain natural products that supplement their goals of healthy living.  The products Sunrise and Eclipse manufactured by Veritas Farms meet our high-quality standards verified by third-party laboratories and are consistent with our vision of purity, potency, and affordability." 
Howard Busch, DO, President & Founder of AARA, said, "In an effort to address patient needs and incorporate the emerging science of cannabinoids, we as the American Arthritis and Rheumatology Associates have seen the results from our physician formulated products and topicals from Oasis Health, and we have partnered with Veritas Farms to deliver patients valuable products: Sunrise and Eclipse THC-free broad spectrum hemp.   Our mission and commitment to bring an emerging dimension to our treatment armamentarium is under the auspices of physicians who provide great oversight in the creation of quality products with no excipients, therapeutic dosing, and convenience to therapeutically support and complement the patient journey." 
Ryan Deauville, VP of Oasis Health, stated, "The quality and attention to growing and harvesting Veritas Farms hemp coupled with their technology and knowledge of extracting pure THC-free broad spectrum hemp oil has proven overnight success with our consumers since our introduction.  We continue to offer the highest quality products, and the Sunrise launch has exceeded the demand of patients who recognize the benefits of integrating proprietary hemp extracts into their daily health and wellness regimens." 
Alexander M. Salgado, CEO and co-founder of Veritas Farms, concluded, "Veritas Farms' hemp cultivation and manufacturing expertise and capabilities are a perfect match to partner with Oasis Health, Bendcare, and their affiliated nationwide group of physicians to produce these two exciting new products.  Their patients now have access to the highest quality hemp-based products made with our THC-free broad spectrum hemp extract directly from licensed physicians.  It's a win-win-win scenario that benefits Veritas Farms, Oasis Health, and most importantly, patients in search of natural products."


Veritas Farms™ brand products can be found at several leading online and brick-and-mortar retailers across the United States, including select CVS Pharmacy stores.
For additional information regarding Veritas Farms, Inc. and to purchase product online, visit www.theveritasfarms.com. 
About Bendcare, LLC  & Oasis Health, LLC
Bendcare, LLC (www.bendcare.com) was created to empower specialty physicians to empower their patients. Bendcare is an innovative services company focused on making Healthcare Healthier. Our educational platform, both digitally and through monthly physician Summits, is redefining how physicians and their care team stay current with state-of-the-art science, best business practices, and changes in regulatory requirements. We provide specialty support care center services to alleviate the tedious and overwhelming tasks of delivering quality care. By centralizing and optimizing services like contracting, credentialing, accounting, and denials and receivables management, resources can be redeployed to enhance service and quality outcomes. Bendcare has also created a proprietary state-of the art repository of Rheumatological clinical, financial, and patient-reported outcomes data called Columbus. As the trailblazer in prospective real-world data, we have created predictive analytics and decision support visualization tools.  Our Oasis product portfolio has created proprietary physician formulations designed to ensure potency, purity, and clinical effectiveness.
Oasis Health, LLC (www.oasis.care) is a Bendcare owned company and supplier of premium quality, OTC products  "Formulated by Rheumatologists, for Patients" to deliver a natural, preventative approach as part of their overall wellness plan.  Oasis products are third-party tested at multiple levels for purity with verified sourcing and domestic manufacturing. Our portfolio of supplements, topicals, and new broad-spectrum hemp formulations help achieve patient goals under the guidance of physicians and provide the right balance needed to support optimal health and well-being. 
About American Arthritis and Rheumatology Associates
American Arthritis and Rheumatology Associates (AARA) is the largest supergroup of Rheumatologists in the United States with over 180 providers in 22 states.  AARA is reshaping Rheumatology with a focus on improving the patient journey through improved access, advocacy, technology, training, and education.  Since its inception in 2015, AARA gives physicians the ability to empower patients with lifelong chronic diseases.  With the new infrastructure solutions powered by Bendcare, Rheumatologists can now standardize and simplify their practice, and the care team can focus on quality outcomes, improved patient satisfaction, and optimized practice performance.
About Veritas Farms, Inc.
Veritas Farms, Inc. (OTCQB: VFRM) is a vertically integrated agribusiness focused on producing superior quality, whole plant, full spectrum hemp oils and extracts containing naturally occurring cannabinoids.  The Company currently operates a 140-acre farm and production facilities in Pueblo, Colorado, and is registered with the Colorado Department of Agriculture to grow industrial hemp.  The Company markets and sells products under its Veritas Farms™ brand and manufactures private label products for a number of leading distributors and retailers.  
Veritas Farms™ brand full spectrum hemp extract products include vegan capsules, tinctures, formulations for sublingual applications and infused edibles, lotions, salves, and oral syringes in a variety of size formats and flavors.  All Veritas Farms™ brand products are third-party laboratory tested for strength and purity.  The Company files periodic reports with the Securities and Exchange Commission, which can be viewed at www.sec.gov.
For additional information and online product purchase, visit www.theveritasfarms.com. 
Veritas Farms, Inc. - Investor Contact
Toll-Free: (888) 549-7888
E-mail: ir@theveritasfarms.com
Veritas Farms, Inc. - Social Media
Instagram:  www.instagram.com/veritasfarmsofficial/  
Facebook: www.facebook.com/VeritasFarmsOfficial/   
LinkedIn: www.linkedin.com/company/veritasfarms/ 
Twitter: www.twitter.com/theveritasfarms   
Cautionary Language Concerning Forward-Looking Statements
This press release contains "forward-looking statements" within the meaning of the safe harbor provisions of the U.S. Private Securities Litigation Reform Act of 1995.  All statements, other than statements of historical fact, including those with respect to the Company's mission statement and growth strategy, are "forward-looking statements."  Although the Company's management believes that such forward-looking statements are reasonable, it cannot guarantee that such expectations are, or will be, correct.  These forward-looking statements involve many risks and uncertainties, which could cause the Company's future results to differ materially from those anticipated.  Potential risks and uncertainties include, among others, general economic conditions and conditions affecting the industries in which the Company operates; the uncertainty of regulatory requirements and approvals; and the ability to obtain necessary financing on acceptable terms or at all.  Additional information regarding the factors that may cause actual results to differ materially from these forward-looking statements is available in the Company's filings with the Securities and Exchange Commission.  The Company assumes no obligation to update any of the information contained or referenced in this press release.
/EIN News/ --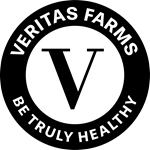 EIN Presswire does not exercise editorial control over third-party content provided, uploaded, published, or distributed by users of EIN Presswire. We are a distributor, not a publisher, of 3rd party content. Such content may contain the views, opinions, statements, offers, and other material of the respective users, suppliers, participants, or authors.