ADT to Release First Quarter 2019 Earnings on Tuesday, May 7, 2019
BOCA RATON, Fla., April 16, 2019 (GLOBE NEWSWIRE) -- ADT Inc. (NYSE: ADT)  will release its first quarter 2019 financial results after the close of trading on Tuesday, May 7, 2019. Management will host a conference call following the release at 5:00 pm ET on Tuesday, May 7 to discuss the financial results. The conference call can be accessed as follows:

by dialing 1-877-407-3982 (domestic) or 1-201-493-6780 (international) and requesting the ADT First Quarter 2019 Earnings Conference Call
live webcast accessed through ADT's website at investor.adt.com
/EIN News/ -- An audio replay of the conference call will be available from approximately 8:00 pm ET on May 7, 2019 until 11:59 pm ET on May 21, 2019, and can be accessed by dialing 1-844-512-2921 (domestic) or 1-412-317-6671 (international), and providing the passcode 13689774, or by accessing ADT's website at investor.adt.com
About ADT
ADT is a leading provider of monitored security and interactive home and business automation solutions in the United States and Canada. Making security more accessible than ever before, and backed by 24/7 customer support, ADT is committed to providing superior customer service with a focus on speed and quality of responsiveness, helping customers feel safer and empowered. ADT is headquartered in Boca Raton, Florida and employs approximately 19,000 people throughout North America.
Investor Relations:
Jason Smith - ADT
Sloan Bohlen - Solebury Trout
investorrelations@adt.com
Tel: 888-238-8525
or
Media Inquiries:
Mónica Talán - ADT
mtalan@adt.com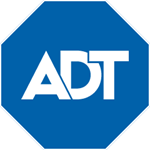 EIN Presswire does not exercise editorial control over third-party content provided, uploaded, published, or distributed by users of EIN Presswire. We are a distributor, not a publisher, of 3rd party content. Such content may contain the views, opinions, statements, offers, and other material of the respective users, suppliers, participants, or authors.