SAG-AFTRA Selects 7Park Data For Viewership Data On Netflix, Hulu, and Amazon Prime
Entertainment Labor Union To Utilize Streaming Movie and TV Title Performance Metrics To Help Members Negotiate Fairer Contracts
/EIN News/ -- NEW YORK, April 16, 2019 (GLOBE NEWSWIRE) -- 7Park Data, a provider of data analytics software and leading performance indicators for businesses worldwide, today announced that Screen Actors Guild‐American Federation of Television and Radio Artists (SAG-AFTRA) has chosen 7Park Data Media and Entertainment to provide previously unavailable viewership data for titles on leading streaming platforms including Netflix, Hulu, and Amazon Prime. SAG-AFTRA will utilize this data to help members negotiate fair contracts with streaming platforms and production studios based on the value of their work, as measured by actual viewing data.
"Because streaming platforms do not make viewership data public, content stakeholders throughout the industry have been challenged to fully comprehend the economic value of streaming media," said David Viviano, Chief Economist at SAG-AFTRA.  "Our partnership with 7Park Data will provide SAG-AFTRA with valuable insight into global audience behavior and position us to better understand the economics of streaming exhibition." 
SAG-AFTRA National Executive Director David White added, "Ultimately, the new transparency provided by this partnership enables us to represent the interests of our members with greater clarity in the emerging trends in media. We are excited about this partnership."
The 7Park Data Media and Entertainment dashboard provides on-demand access to licensed and original content viewership data on Netflix, Hulu, and Amazon Prime across more than 50 countries. Critical performance measures include share of audience streams by day and month, viewership activity during the first 90 days of launch, demographics, cross-viewership, and more.
"While viewership data for network and cable has existed for decades, streaming platforms have kept this data mostly secret — which makes it difficult for creators to understand how their content performs and how much it is worth," said John Sollecito, head of media and entertainment at 7Park Data. "SAG-AFTRA is among the most respected organizations in the entertainment industry and we are excited that they have chosen 7Park Data to help members understand the viewership and value of their own work."
To learn more about 7Park Data Media and Entertainment or to schedule a demo, please visit www.7parkdata.com/products/media-entertainment.
About 7Park Data
Companies around the world depend on 7Park Data to transform data assets and provide insights for superior business decisions. 7Park Data creates analytics-ready data and performance indicators for companies and entire industries by applying machine learning and AI-powered algorithms to raw, unstructured datasets. Headquartered in New York City, 7Park Data was founded in 2012 and was acquired by Vista Equity Partners in December 2018. For more information, visit www.7parkdata.com
Press contact:
Aaron Endre
aaron@7parkdata.com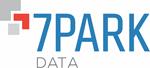 Distribution channels:

EIN Presswire does not exercise editorial control over third-party content provided, uploaded, published, or distributed by users of EIN Presswire. We are a distributor, not a publisher, of 3rd party content. Such content may contain the views, opinions, statements, offers, and other material of the respective users, suppliers, participants, or authors.