Feed Additives Market Size Worth USD 39,432.9 Million by 2023 at 5.96% CAGR, Predicts Market Research Future
Feed Additives Market Report Insights and Industry Analysis by Type (Amino Acids, Vitamins, Carotenoids, Prebiotics, Acidifiers, Minerals, Enzymes, Lipids), Form (Dry and Liquid) Livestock (Swine, Poultry, Ruminants) and Region, Competitive Market Size, Share, Trends, and Forecast, 2018 - 2023
Pune, India, April 10, 2019 (GLOBE NEWSWIRE) -- Feed Additives Market is poised to touch USD 39,432.9 Million by 2023 at an impressive 6.96% CAGR during the forecast period (2018-2023), reveals the latest report by Market Research Future (MRFR).
One of the foremost markers of the progress of civilization is the quality of food we consume. It has increased with time and in 21st century onwards time, the technological advancement is constantly putting an effort to enrich foods with various health benefits. This is why the global feed additives market is witnessing such a robust growth. The feed additives market is expected to rise by 5.96% CAGR during the forecast period (2017-2023) and the CAGR it would achieve in the process, would help the market cross USD 39,432.9 million market valuation. Feed additives are components that increase the nutritional benefits of animal fodders. It could be both natural or chemical and with additional nutrients, such as minerals and vitamins, these feed additives could ensure not just well-being of the consumer but animal's as well.
Key Players and Industry Buzz
The feed additives market is highly competitive owing to the presence of several market behemoths. But their drive for excellence and strategical inputs are providing the market with substantial thrust. Key players influencing the feed additives market, in this respect, are Archer-Daniels-Midland Company (U.S.), Cargill Inc. (U.S.), BASF SE (Germany), Adisseo France SAS (France), Evonik Industries (Germany), Danisco A/S (Denmark), Alltech, Inc. (U.S.), and others.
In January 2019, ID4Feed, a French company, took the charge of Valreas eco-extraction platform that is known as PEEV. The acquisition would empower ID4Feed in the production of plant extracts for animal feed. With PEEV, the company would like to introduce cost-efficient and sustainable methods to increase profit margin.
In March 2019, Amlan International launched their new feed additive which is natural in its manufacturing source. The product aims at improving the intestinal health and productivity of livestock.
Get Free Sample Now @ https://www.marketresearchfuture.com/sample_request/5101
Wider View with Suitable Segmentation:
The attempt of the report is to reach the core and provide a holistic view of the Feed Additives Market. Keeping that in mind, the global market has been segmented by type, form, and livestock.
Based on the type, the Feed Additives Market can be segmented into vitamins, amino acids, enzymes, carotenoids, acidifiers, prebiotics, lipids, minerals, and others. The amino acids segment holds the lion's share of the global market, that is 40.19% of the total share.
Based on the form, the feed additives market includes dry and liquid. The dry segment encompasses almost 87.45% of the entire market which puts the sub-segment into an advantageous position over its counterpart.
Based on the livestock, the Feed Additives Market wine, poultry, ruminants, and others. The poultry segment is expected to fetch in substantial revenue.
Factors to Tick in Coming Days:
Feed additives have a market reputation as being caretakers of human health. The rising need for such substances rises to cover up the lack that people face on a daily basis. And the deficiencies could be attributed to irregularities in daily lives, triggered by jet-speed urbanization and industrialization. A wholesome meal, on a daily basis, is now out of equation. Staying constantly on toe to substantiate demands of jobs has lessened the time to prepare a complete meal. This gains further thrust from sedentary lifestyle in which people are now getting habituated. To cope up with such a scenario, feed additives are necessary. Better quality food would guarantee sufficient supply of nutrients, even when one consumes minimal food.
Increasing global population is also a question that is lingering for quite some time. It is bound to create problems for food supply. And to counter that, better quality in large stock is required. The changing food consumption pattern is also demanding improved shelf-life of meat products owing to which a growth in the use of feed additives would be essential. In sync, people have started realizing benefits of these additives which can provide enough thrust to the feed additive market in the coming years. A rise in the demand for organic products can also trigger the intake of natural products which would squarely impact the surge in feed additives demand.
Browse the market data and information spread across 93 pages with 96 data tables and 18 figures of the report "Feed Additives Market Report - Forecast 2018-2023" in-depth alongside table of content (TOC) at: https://www.marketresearchfuture.com/reports/feed-additives-market-5101
Mapping the Market:
Region-specific detailing of the Feed Additives Market includes Europe, North America, Asia Pacific, and Rest-of-the-World (RoW). It would highlight various growth opportunities in these regions and bring out the best possible market dynamics for the coming years.
The APAC market was helming the global feed additives market in 2017 with USD 9,982.2 million valuation. Owing to a huge population the region is showcasing an extraordinary rise in meat consumption. In the production of amino acids, the regional market tops the list with China spearheading the charge. The growth can be further attributed to the rising level of disposable income of consumers.
Europe's market is quite substantial and the region is witnessing strong demand from the Western region. The regional market is also marking a strong demand for organic and natural product as strict regulations against the application of chemicals is prohibiting the market players in taking a detour and come up with innovation.
North America is following the lead of Europe in turning green. The abundance of maize and dextrose production is backing up their effort. Latin America and the Middle East, on the other hand, are showing an increasing demand for poultry products which can ensure further growth possibilities.
Browse Related Reports:
Feed Enzymes Market Research Report: Information by Type (Protease, Phytase and others), Livestock (Swine, Poultry, Ruminants, Aquatic Animals and others), Form (Dry, Liquid and others), By Region (North America, Europe, Asia Pacific and Row) – Forecast till 2023
https://www.marketresearchfuture.com/reports/feed-enzymes-market-5130
Feed Antioxidants Market Research Report: Information by Type (Beta Hydroxy Acid, Butylated Hydroxytoluene, Ethoxyquin), Livestock (Poultry, Swine, Ruminants, Aquatic), by Region (North America, Europe, Asia Pacific, and RoW) – Forecast till 2023
https://www.marketresearchfuture.com/reports/feed-antioxidants-market-5518
About Market Research Future:
At Market Research Future (MRFR), we enable our customers to unravel the complexity of various industries through our Cooked Research Report (CRR), Half-Cooked Research Reports (HCRR), & Consulting Services.
MRFR team have supreme objective to provide the optimum quality market research and intelligence services to our clients. Our market research studies by products, services, technologies, applications, end users, and market players for global, regional, and country level market segments, enable our clients to see more, know more, and do more, which help to answer all their most important questions.
In order to stay updated with technology and work process of the industry, MRFR often plans & conducts meet with the industry experts and industrial visits for its research analyst members.
Contact:
Market Research Future
Office No. 528, Amanora Chambers
Magarpatta Road, Hadapsar,
Pune - 411028
Maharashtra, India
Phone: +16468459312
Email: sales@marketresearchfuture.com
/EIN News/ --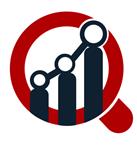 EIN Presswire does not exercise editorial control over third-party content provided, uploaded, published, or distributed by users of EIN Presswire. We are a distributor, not a publisher, of 3rd party content. Such content may contain the views, opinions, statements, offers, and other material of the respective users, suppliers, participants, or authors.