Ferrari and Trade Unions Renew Labor Agreement for Italian Employees
/EIN News/ -- Ferrari N.V. (NYSE/MTA: RACE) today renewed the company-specific collective labor agreement (CCSL), which expired 31 December 2018, with the trade unions FIM-CISL, UILM-UIL, FISMIC, UGLM and AQCFR. The agreement, which is valid for the four-year period 2019-2022, applies to all the employees of the Ferrari Group in Italy.

The agreement provides an increase in contractual compensation, an enhancement to the company's benefits system and the completion of the system of representation.
Attachment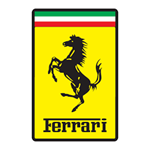 EIN Presswire does not exercise editorial control over third-party content provided, uploaded, published, or distributed by users of EIN Presswire. We are a distributor, not a publisher, of 3rd party content. Such content may contain the views, opinions, statements, offers, and other material of the respective users, suppliers, participants, or authors.