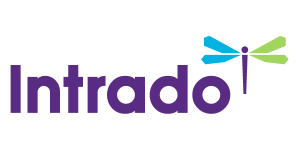 Lincoln Electric Named One of the 2019 World's Most Ethical Companies® by Ethisphere for the Second Time
Recognition honors those companies who recognize their critical role to influence and drive positive change in the business community and societies around the world.
/EIN News/ -- CLEVELAND, Feb. 26, 2019 (GLOBE NEWSWIRE) -- Lincoln Electric Holdings Inc., (NASDAQ: LECO) has been recognized by the Ethisphere Institute, a global leader in defining and advancing the standards of ethical business practices, as one of the 2019 World's Most Ethical Companies.

Lincoln Electric has been recognized for the second consecutive year and is the only honoree in the Machine Tools & Accessories industry category.
In 2019, 128 honorees were recognized spanning 21 countries and 50 industries. The thirteenth class of honorees profoundly illustrate how companies continue to be the driving force for improving communities, building capable and empowered workforces, and fostering corporate cultures focused on ethics and a strong sense of purpose.

"We are honored to receive this recognition," said Christopher L. Mapes, Chairman, President and Chief Executive Officer of Lincoln Electric. "Our organization's guiding principle is the 'Golden Rule' and we are proud of our strong culture of integrity, ethics and our commitment to excellence in everything we do."
"Today, employees, investors and stakeholders are putting their greatest trust in companies to take leadership on societal issues. Companies that take the long view with a purpose-based strategy are proven to not only outperform but last," said Ethisphere's Chief Executive Officer, Timothy Erblich. "I congratulate everyone at Lincoln Electric for earning this recognition."

Methodology & Scoring

The World's Most Ethical Companies assessment is based upon the Ethisphere Institute's Ethics Quotient® (EQ) framework, which offers a quantitative way to assess a company's performance in an objective, consistent and standardized manner. The information collected provides a comprehensive sampling of definitive criteria of core competencies rather than all aspects of corporate governance, risk, sustainability, compliance and ethics.
Scores are generated in five key categories: ethics and compliance program (35 percent), culture of ethics (20 percent), corporate citizenship and responsibility (20 percent), governance (15 percent) and leadership and reputation (10 percent). All companies that participate in the assessment process receive their scores, providing them with valuable insights into how they stack up against leading organizations.
About Lincoln Electric
Lincoln Electric is the world leader in the design, development and manufacture of arc welding products, robotic arc welding systems, plasma and oxyfuel cutting equipment and has a leading global position in the brazing and soldering alloys market.  Headquartered in Cleveland, Ohio, Lincoln has 60 manufacturing locations, including operations and joint ventures in 19 countries and a worldwide network of distributors and sales offices covering more than 160 countries.  For more information about Lincoln Electric and its products and services, visit the Company's website at www.lincolnelectric.com.
About the Ethisphere Institute

The Ethisphere® Institute is the global leader in defining and advancing the standards of ethical business practices that fuel corporate character, marketplace trust and business success. Ethisphere has deep expertise in measuring and defining core ethics standards using data-driven insights that help companies enhance corporate character and measure and improve culture. Ethisphere honors superior achievement through its World's Most Ethical Companies recognition program and provides a community of industry experts with the Business Ethics Leadership Alliance (BELA). More information about Ethisphere can be found at: https://ethisphere.com.
Contact
Amanda Butler
Vice President, Investor Relations & Communications
Tel: 216.383.2534
Email: Amanda_Butler@lincolnelectric.com