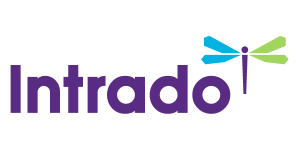 NACD Prepares Military Flag and General Officers for Service on Corporate Boards
Over 200 Program Alumni Now Serve in the Boardroom
/EIN News/ -- WASHINGTON, Feb. 26, 2019 (GLOBE NEWSWIRE) -- The National Association of Corporate Directors (NACD), the authority on boardroom practices representing more than 20,000 board members, today wrapped up its eighth annual Battlefield to Boardroom event, a board development program designed to prepare retired and soon-to-retire military flag and general officers to serve in the boardroom.

Over the course of two days, nearly 70 attendees heard from an impressive lineup of speakers, including these:
Michael Daniels – Director, BlackBerry, Mercury Systems, CACI International, Northern Virginia Technology Council, and the Virginia Chamber Of Commerce; Chair, Two Six Labs and the Logistics Management Institute
Jan Hamby – Director, Cubic Corp. and the American Armed Forces Mutual Aid Association; Former Chancellor, College of Information and Cyberspace at National Defense University; Rear Admiral, US Navy (Ret.)
Shawn Henry – President, CrowdStrike Services; Chief Security Officer, CloudStrike
Constance Hunter – Chief Economist, KPMG
Michael Rogers – Former Director of the US National Security Agency and US Cyber Command; Admiral, US Navy (Ret.)
Robert Schwenkel – Partner, Fried Frank
Jennifer Wolfe – CEO, Dot Brand 360
Speakers addressed topics ranging from the roles and responsibilities of corporate directors and board members' fiduciary duties to more complex issues related to the oversight of strategy, risk, and cybersecurity; committees; and board/shareholder engagement. Participants also interacted with directors and corporate governance professionals who have decades of hands-on experience, and networked with experienced flag and general officers who are now board members.
"NACD's program is the only practical board development program of its kind, aimed at helping former senior military leaders translate their leadership skills and experiences into boardroom know-how," said Peter Gleason, president and CEO of NACD. "These people are helping to bring fresh, diverse perspectives into the boardroom."
"Participating in Battlefield to Boardroom not only helped me learn how to convey my skills in a manner that is attractive to boards, the program opened up a new chapter of personal growth and contribution for me," said Linda Medler, director of PNC Financial Services Group, TransAmerica (AEGON Americas), and Operation Homefront, and retired brigadier general, US Air Force.
To date, more than 400 admirals and generals have participated in NACD's Battlefield to Boardroom program, with more than 200 having gone on to fulfill a board seat. Among the list of individuals who have achieved excellence in the military and/or in the boardroom and who are now serving on the Battlefield to Boardroom Steering Committee are:
Marty Evans – Chair, North Highland Co.; Rear Admiral, US Navy (Ret.); Superintendent, US Naval Postgraduate School
William Fallon – Director, Counter Tack; Admiral, US Navy (Ret.); Commander, US Central Command
Tom Lynch – Director, Chrysalis Holdings; Rear Admiral, US Navy (Ret.); Superintendent, US Naval Academy
Michael Montelongo – Director, Herbalife Nutrition and the Larry H. Miller Group of Cos.; 19th Assistant Secretary of the Air Force; Lieutenant Col., US Army (Ret.); Office of the Army Chief of Staff
Bill Owens – Former Board Chair, CenturyLink; Former Director, PolyCom, Wipro, and Viasystems; Admiral, US Navy (Ret.); Vice Chair, Joint Chiefs of Staff
Warren R. Phillips – Lead Director and Audit Chair, CACI
Michael Pocalyko – CEO, SI; Commander, US Navy (Ret.); Office of the Secretary of Defense
Henry (Hugh) Shelton – Director, L-3 Communications; Former Board Chair, Red Hat; General, US Army (Ret.); Chair, Joint Chiefs of Staff
Myron Steele – Partner, Potter Anderson & Corroon LLP; Former Chief Justice, Delaware Supreme Court; Col., Delaware Army National Guard (Ret.)
Dennis T. Whalen – Leader, KPMG Board Leadership Center
For more information about Battlefield to Boardroom, click here and also visit www.NACDonline.org/Military.  
About NACD
The National Association of Corporate Directors (NACD) empowers more than 20,000 directors to lead with confidence in the boardroom. As the recognized authority on leading boardroom practices, NACD helps boards strengthen investor trust and public confidence by ensuring that today's directors are well prepared for tomorrow's challenges. World-class boards join NACD to elevate performance, gain foresight, and instill confidence. Fostering collaboration among directors, investors, and corporate governance stakeholders, NACD has been setting the standard for responsible board leadership for 40 years. To learn more about NACD, visit www.NACDonline.org.
Contact: Susan Oliver
susanboliver@gmail.com 
703-216-4078